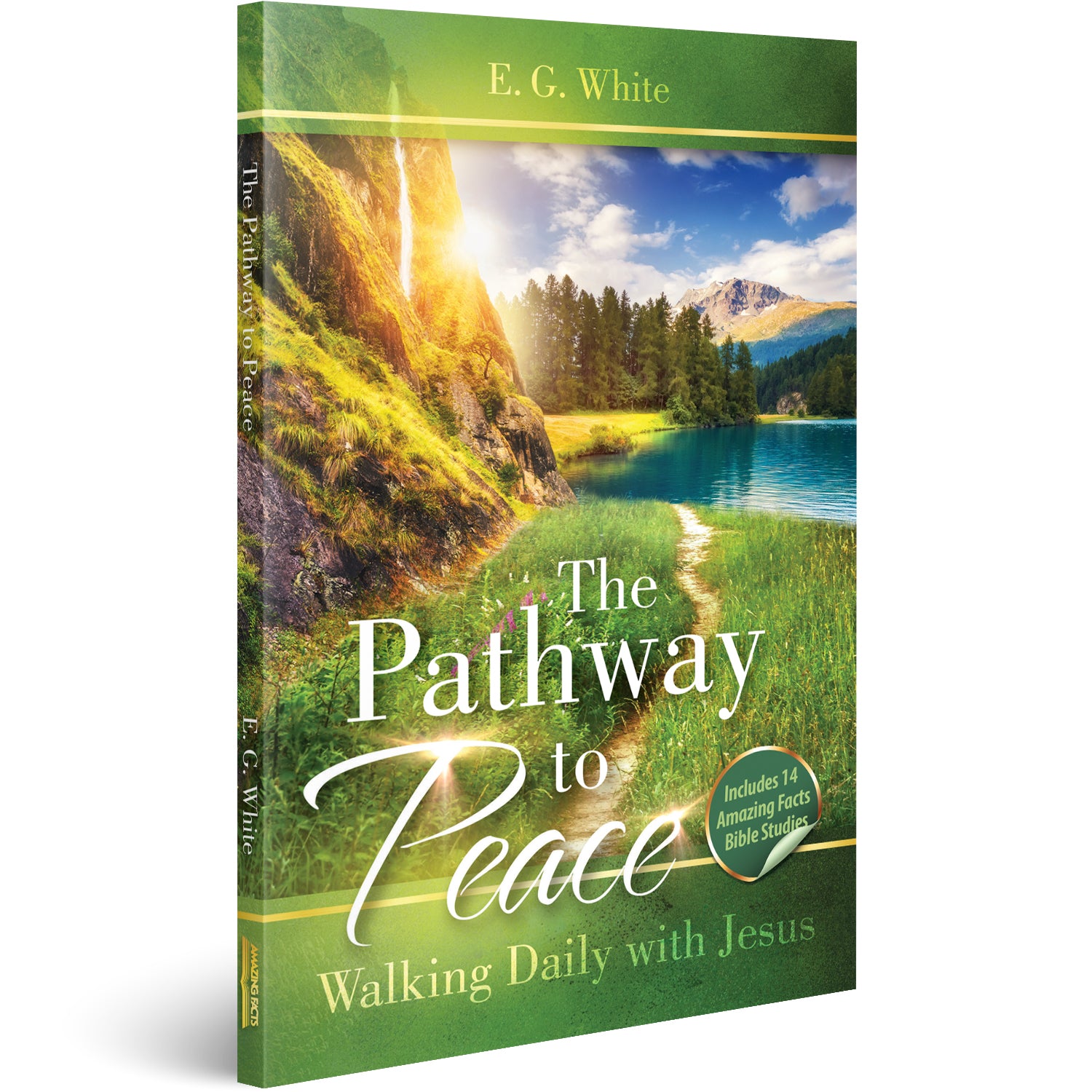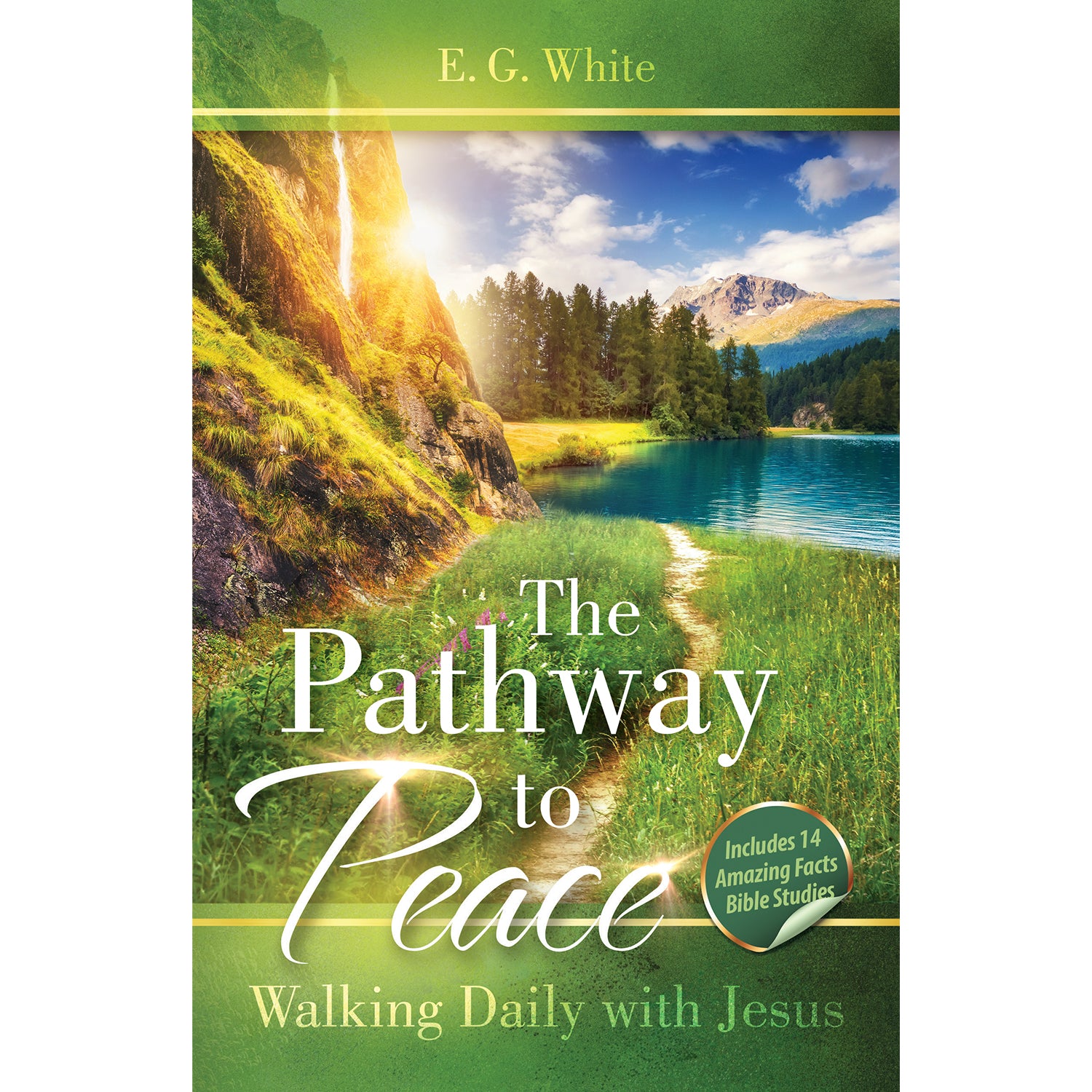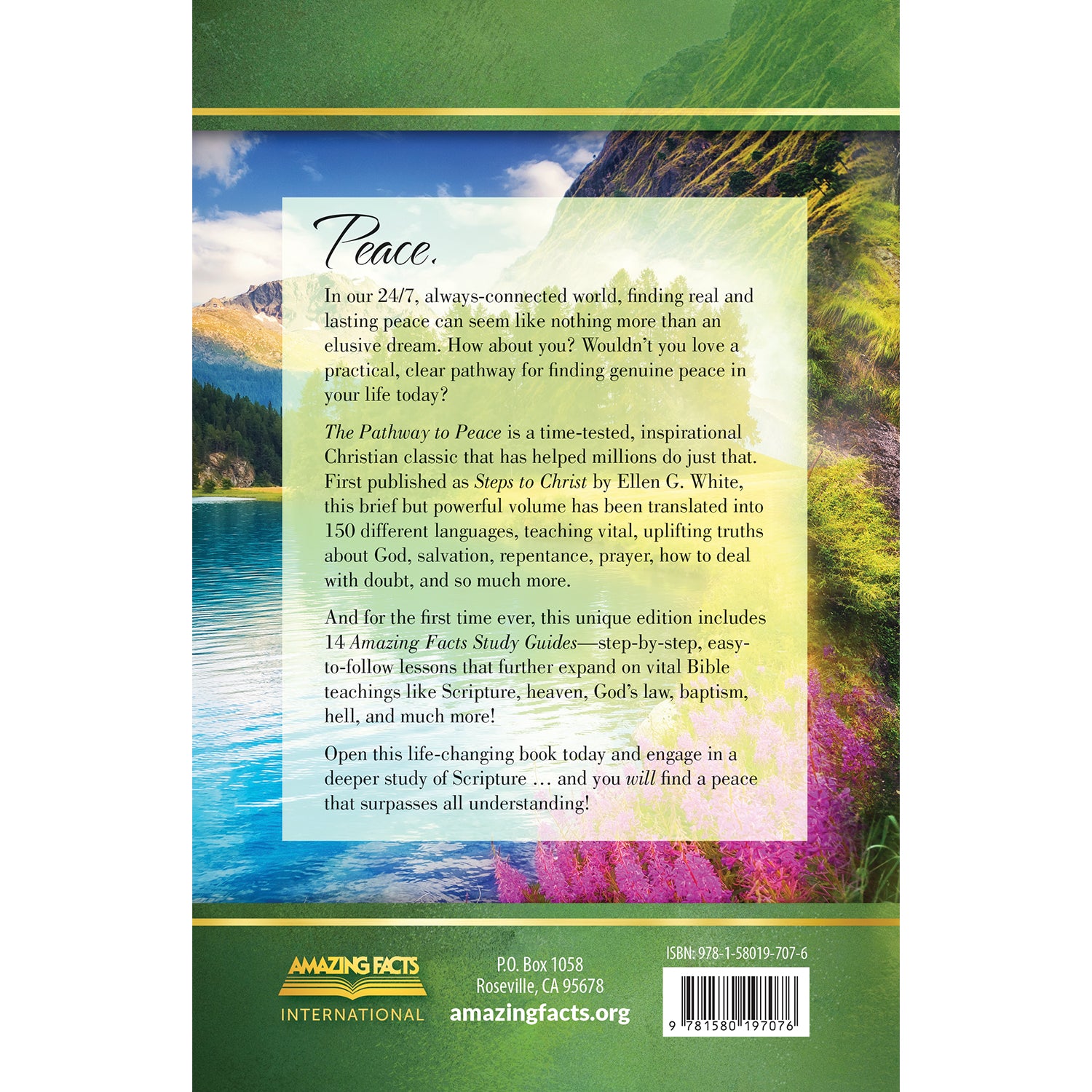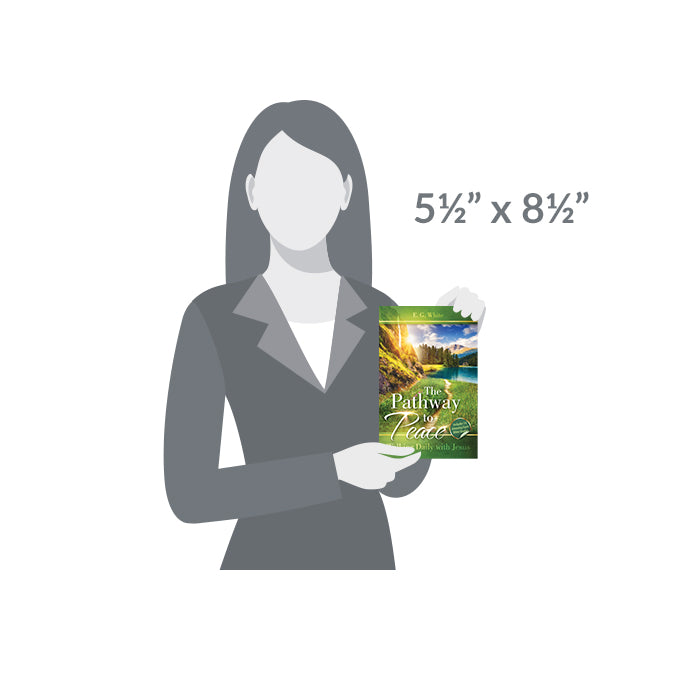 The Pathway to Peace: Walking Daily with Jesus (Includes 14 Amazing Facts Bible Studies!)
In stock
Pickup available at 1
Usually ready in 2 hours
The Pathway to Peace: Walking Daily with Jesus (Includes 14 Amazing Facts Bible Studies!)
1
Pickup available, usually ready in 2 hours
6615 Sierra College Boulevard
Granite Bay CA 95746
United States
+19164343880
Peace... In our 24/7, always-connected world, finding real and lasting peace can seem like nothing more than an elusive dream. How about you? Wouldn't you love a practical, clear pathway for finding genuine peace in your life today?

The Pathway to Peace is a time-tested, inspirational Christian classic that has helped millions do just that. First published as Steps to Christ by Ellen G. White, this brief but powerful volume has been translated into 150 different languages, teaching vital, uplifting truths about God, salvation, repentance, prayer, how to deal with doubt, and so much more.

And for the first time ever, this unique edition includes 14 Amazing Facts Study Guides—step-by-step, easy to-follow lessons that further expand on vital Bible teachings like Scripture, heaven, God's law, baptism, hell, and much more!

Open this life-changing book today and engage in a deeper study of Scripture … and you will find a peace that surpasses all understanding!
Customer Reviews
Sena S.

United States
Debbie

United States
05/01/2023
Help your sister
Ive been reading and taking part in Amazing Facts. Its helped me and changed me sooo much. I have a sister who is going through sooo much and she has lost her way . So , i wanted to give her some reading material that will help her along with her faith in our Savior Jesus Chirst God has always been in her heart she needs help to not allow the wicked to take over . Thank you for your programs and books .
Kathleen F.

United States
07/23/2022
Good Read
The book in the front was a good read. The questions in the back were different. They were educational and I did learn from them.
Linda B.

United States
06/02/2022
Pathway to peace
This was a gift to a young in spirit Christian A babe in Christ He has enjoyed the book. Things I had trouble explaining, the book made clear. Sadly I do not have the gift of communication At least in my opinion, I always pray for assistance from the Holy Spirit and yet, I feel I fail. The book also helped me to see another way of sharing the gospel.
Irma R.

United States
05/05/2022
Awesome always
I love Amazing Facts
Cleston H.

United States
01/07/2022
Very Good
I bought the product to give away to a few persons who I want to see in the Kingdom when Jesus returns. I thought the book was very instructive in content and thank you very much.
Christel V.

United States
10/01/2021
The Pathway to Peace
It is such a wonderful book how the author wrote. I know I can walk with God because He loves me