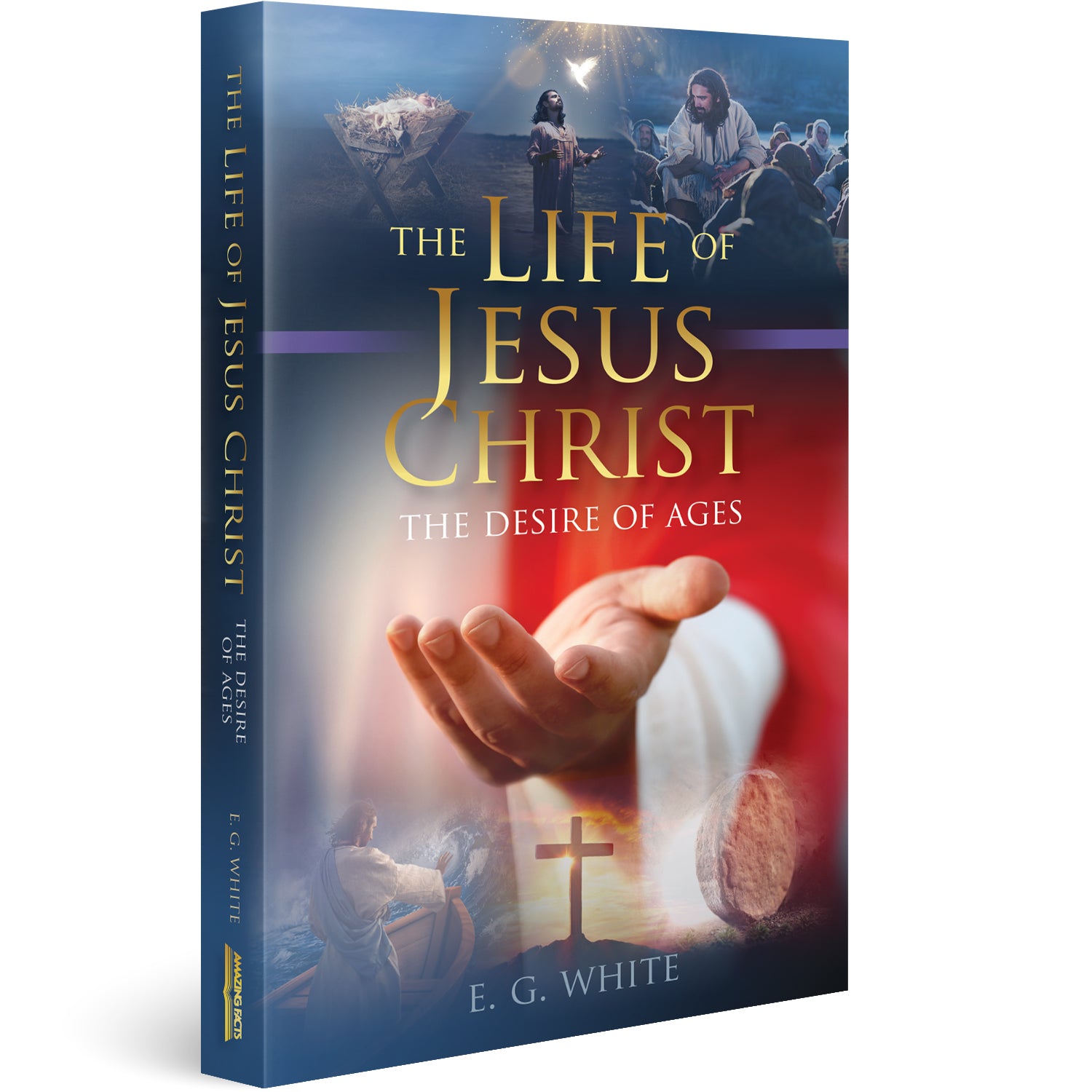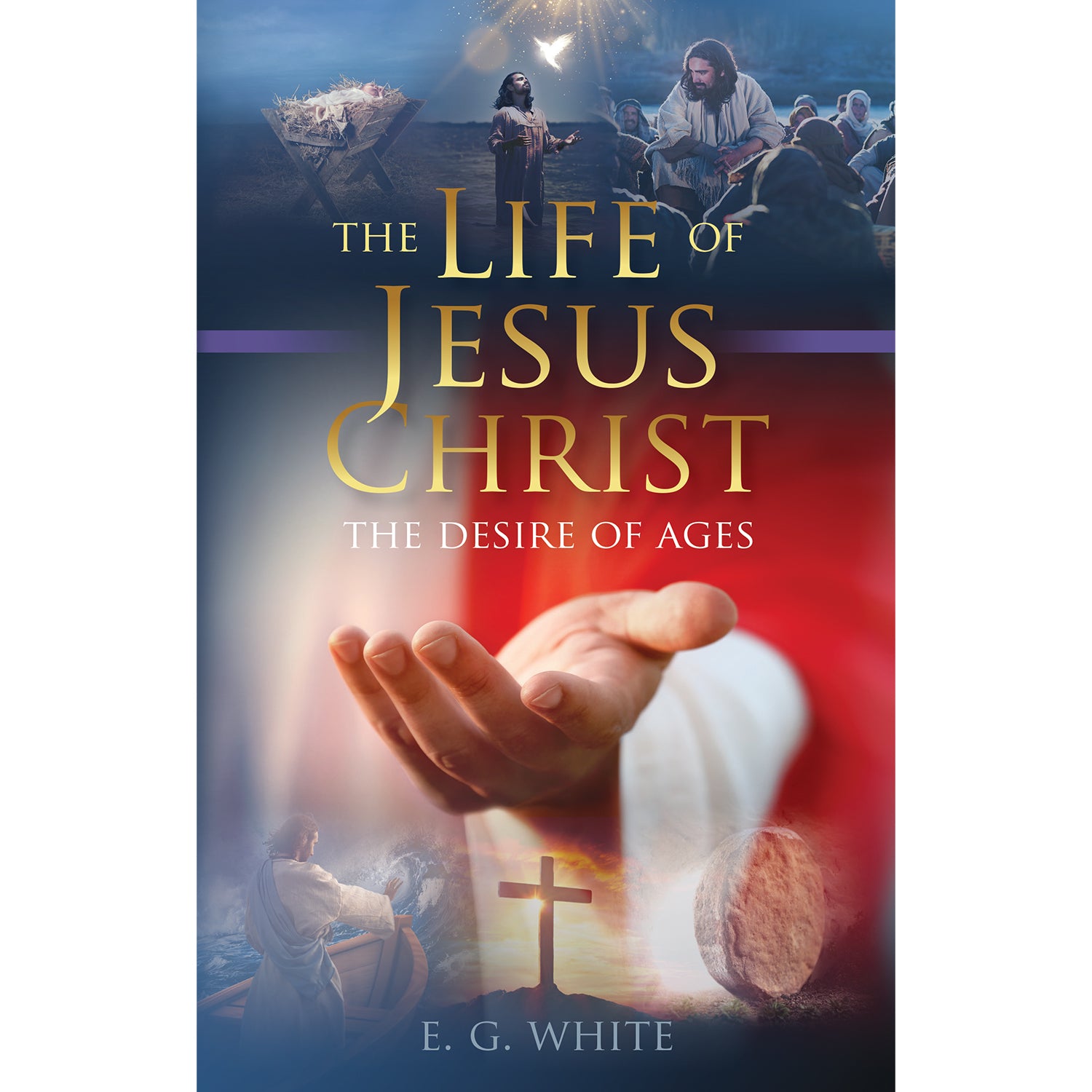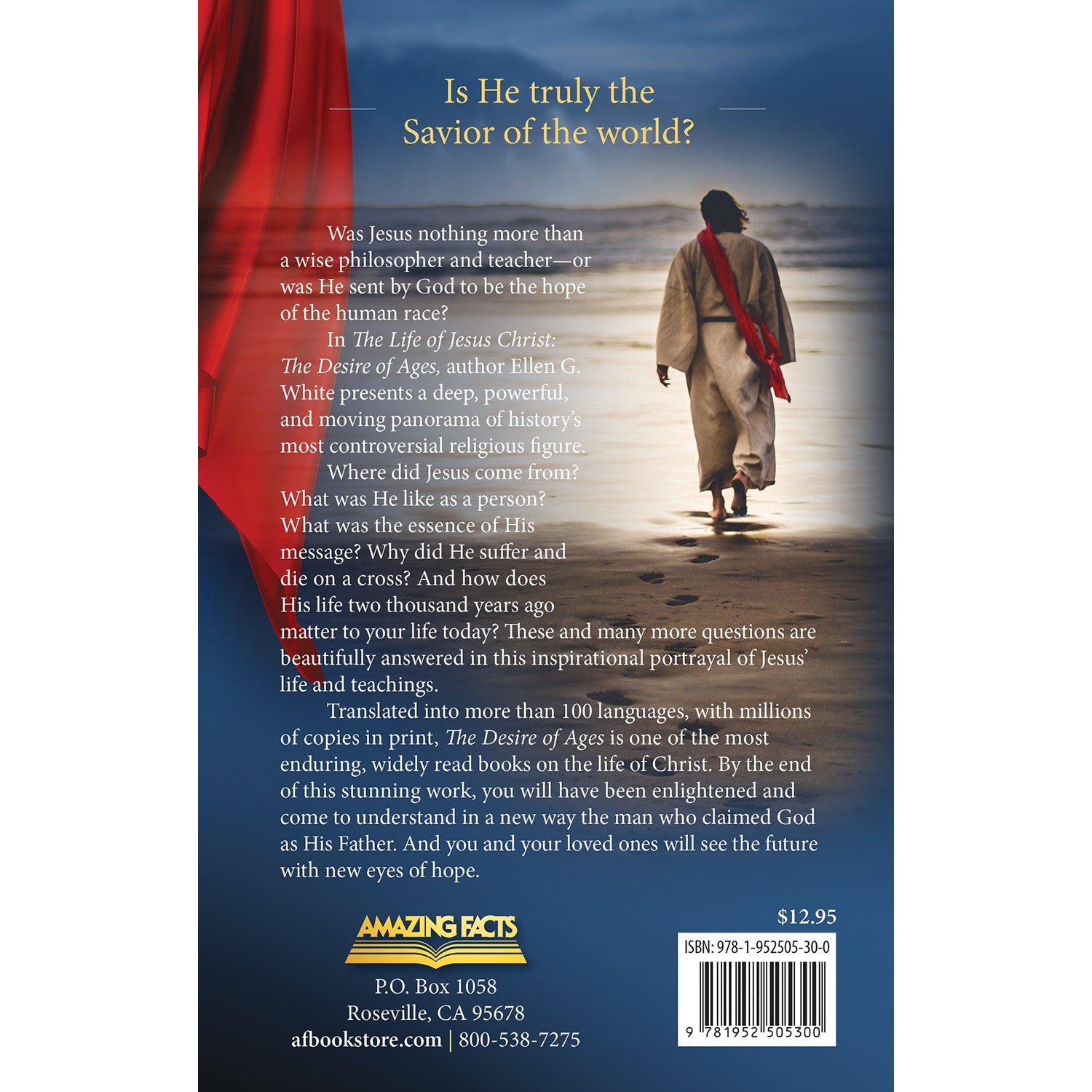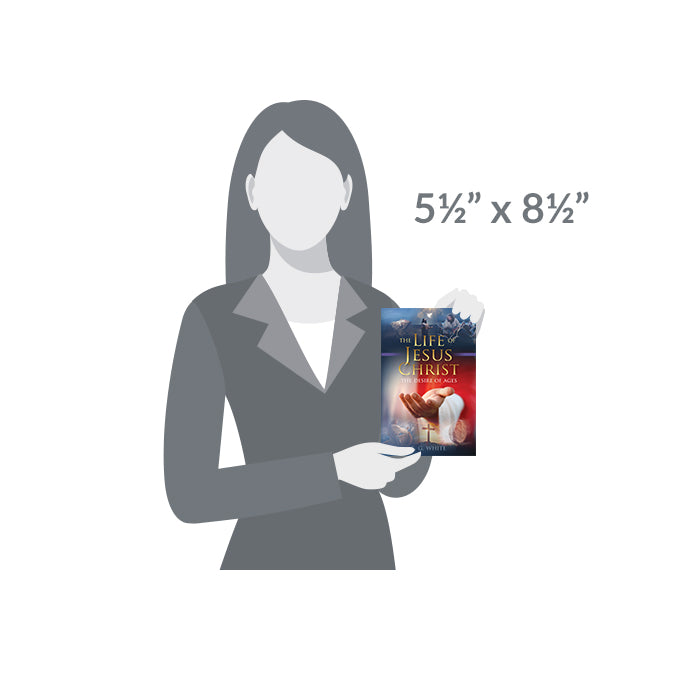 The Life of Jesus Christ: The Desire of Ages
In stock
Pickup available at 1
Usually ready in 2 hours
The Life of Jesus Christ: The Desire of Ages
1
Pickup available, usually ready in 2 hours
6615 Sierra College Boulevard
Granite Bay CA 95746
United States
+19164343880
Is He truly the Savior of the world?
 Was Jesus, the Jewish son of Mary, nothing more than a wise teacher—or was He sent by God to be the hope of the world? In The Life of Jesus Christ: The Desire of Ages, author Ellen G. White offers you definitive, profound answers as she examines the life, times, and teachings of history's most controversial religious figure.
Where did Jesus come from? What was He like as a person? What was His message? Why did He suffer and die on a cross? And how does His life two thousand years ago matter to your life today? These and many more questions are answered in this beautifully told, hope-filled depiction of Jesus.
By the end of this one-of-a-kind commentary, you will have been enlightened and inspired by the messages of the man who claimed God as His Father. You will grasp the deeper meaning of His purpose in coming to Earth and be in awe of the ancient prophecies He fulfilled. And you'll experience hope for a brighter future for you and your loved ones in a world that is growing ever darker.
MASS-MAILING DISCOUNTS
Below, our shipping costs to homes include our buy-in-bulk discounts!
500+ homes, approx. $2.15 per home

1,000+ homes, approx. $1.95 per home

5,000+ homes, approx. $1.75 per home
Tax deductible receipt available for all mass-mailing*
Reach Your Entire City Now!
Through major discounts you can reach your whole community for Christ with this end-time Bible truth about earth's final superpower.
For as low as $1 per magazine + mailing costs, you can send this truth-filled magazine directly to the homes in your city or neighborhood!
Customer Reviews
02/02/2023
gift
bought this for a friend at church.
Audrene M.

United States
08/03/2022
Very enlightening
In depth history of Jesus