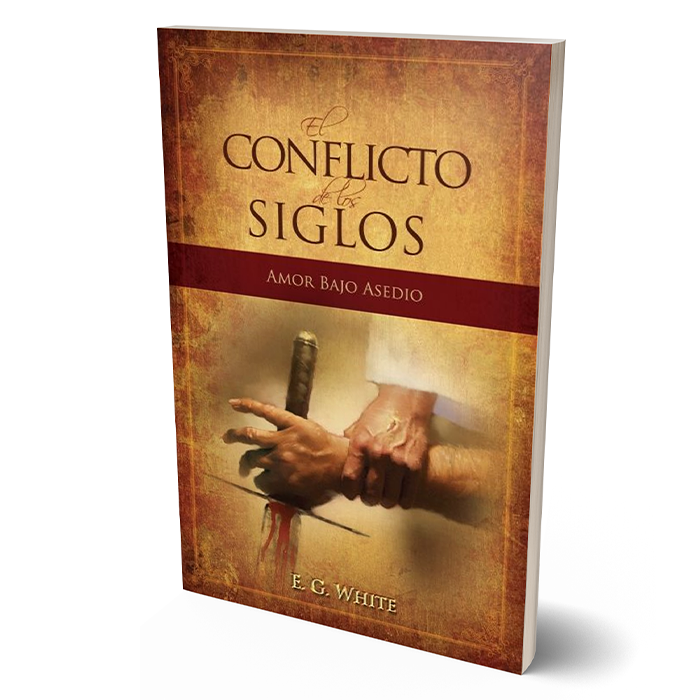 The Great Controversy in Spanish by Ellen White
In stock
Pickup available at 1
Usually ready in 2 hours
The Great Controversy in Spanish by Ellen White
1
Pickup available, usually ready in 2 hours
6615 Sierra College Boulevard
Granite Bay CA 95746
United States
+19164343880
In today's highly competitive world, education is considered to be the deciding factor for success and prosperity; yet, it has obviously failed to produce peace and morality. Children are growing up with no respect for their fellow beings. Nations are on the brink of disaster and ruin unless crimes and immorality are not soon restrained. History clearly reveals our mistakes, yet mandated reform by government authority has only produced rebellion and violence. Are there no answers to this dilemma?
This book is filled with exciting solutions to the current baffling perplexities as seen by the public's eye. From these pages, written in simple, easy-to-understand language, you will discover the essential element to true education is the harmonious development of the three essential human characteristics: physical, mental, and spiritual.
These soul-inspiring words provide understanding where many other have failed. Regardless of the knowledge we have in one or two of the three characteristics of physical, mental, or spiritual, we will ultimately be unbalanced and continue to fail. However, when these three are developed together according to God's plan, we will discover and live the truth that makes us free.
Each of us must face the realistic circumstances of daily life, its failures and defeats as well as its responsibilities and opportunities for success. How essential, therefore, that we prepare ourselves mentally, especially during childhood, to meet these experiences from a perspective based upon godly principles! Principles that recognize God as the source of all wisdom and the great Teacher of true education.
ISBN:
 

978-1-883012-73-2
Pages: 208, paperback
Dimensions: 5.5 x 8.5 inches
Table of Contents
1. Source and Aim of True Education
2. The Eden School
3. The Knowledge of Good and Evil
4. Relation of Education to Redemption
5. The Education of Israel
6. The Schools of the Prophets
7. Lives of Great Men
8. The Teacher Sent from God
9. An Illustration of His Methods
10. God in Nature
11. Lessons of Life
12. Other Object Lessons
13. Mental and Spiritual Culture
14. Science and the Bible
15. Business Principles and Methods
16. Bible Biographies
17. Poetry and Song
18. Mysteries of the Bible
19. History and Prophecy
20. Bible Teaching and Study
21. Study of Physiology
22. Temperance and Dietetics
23. Recreation
24. Manuel Training
25. Education and Character
26. Methods of Teaching
27. Deportment
28. Relation of Dress to Education
29. The Sabbath
30. Faith and Prayer
31. The Lifework
32. Preparation
33. Co-operation
34. Discipline
35. The School of the Hereafter
Scripture References
Customer Reviews
Write a Review
Ask a Question
A gift
We gave it to a Spanish speaking neighbor so not sure how she is enjoying it