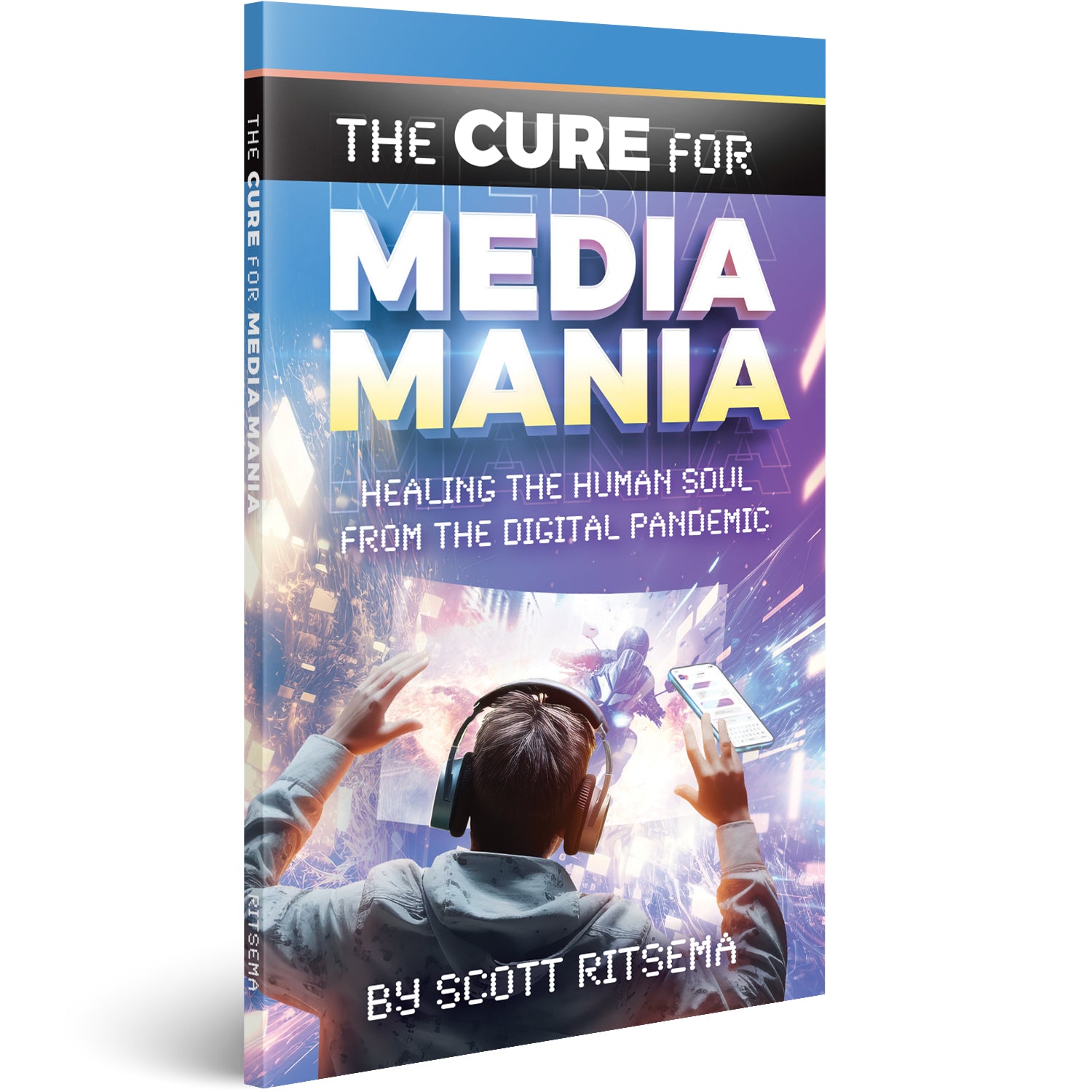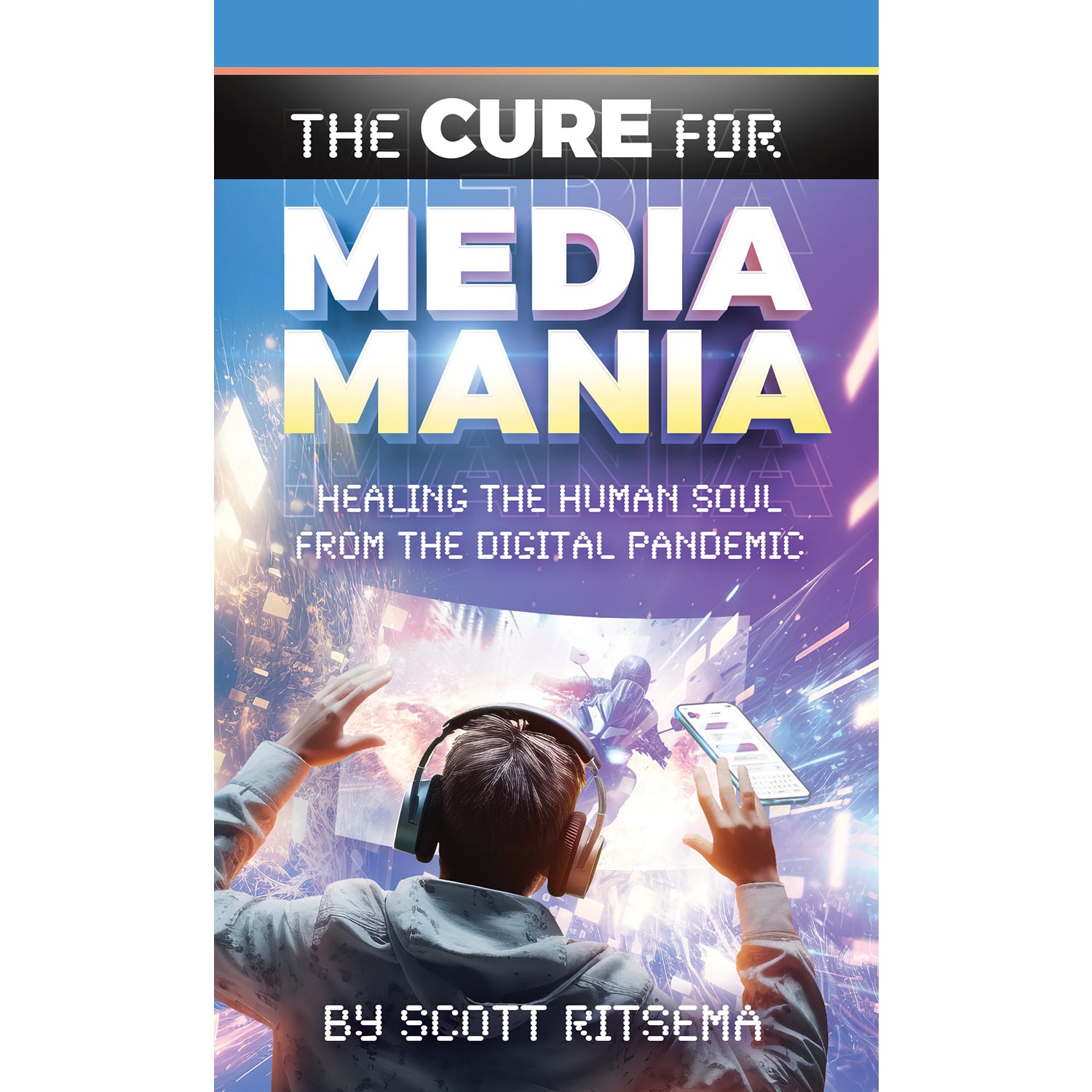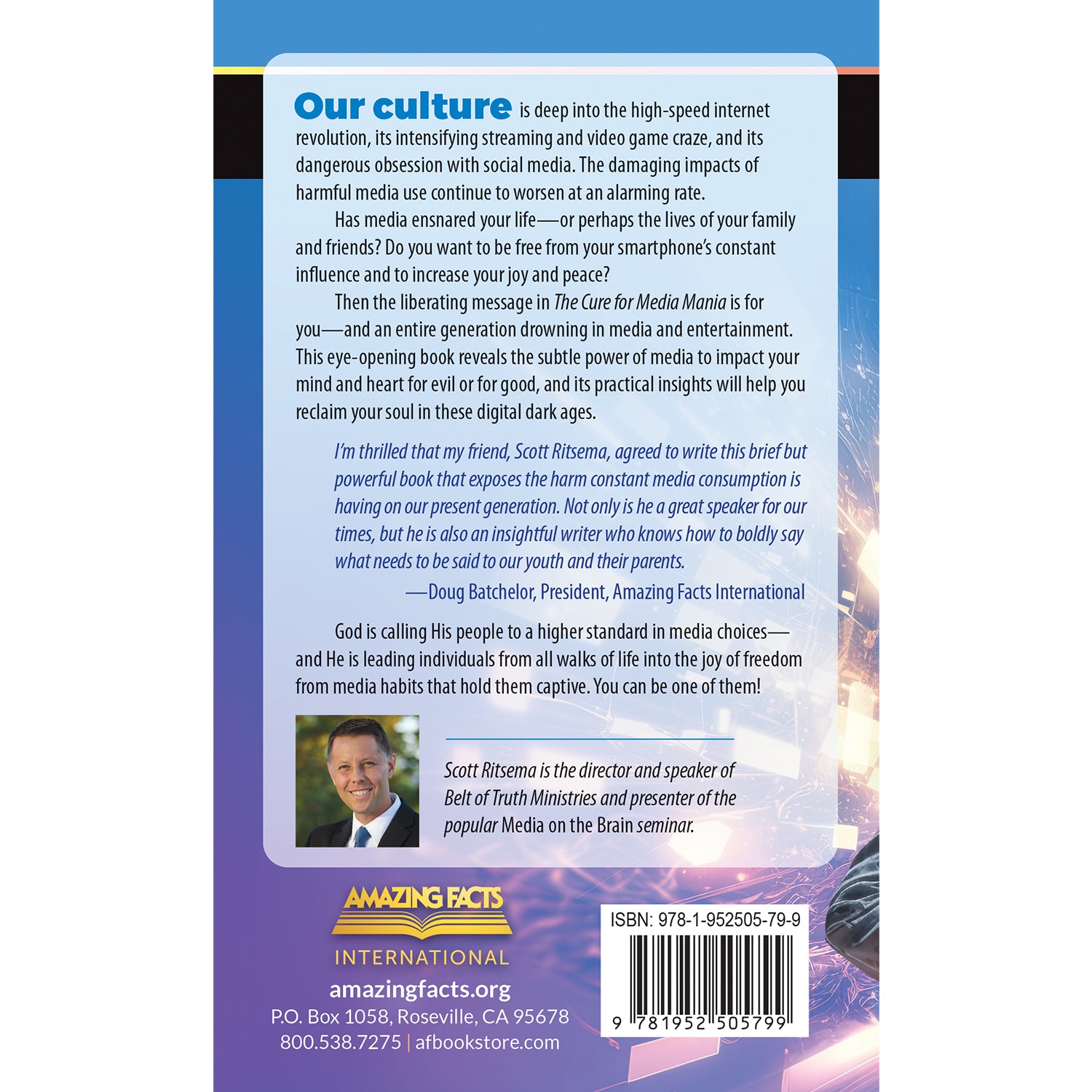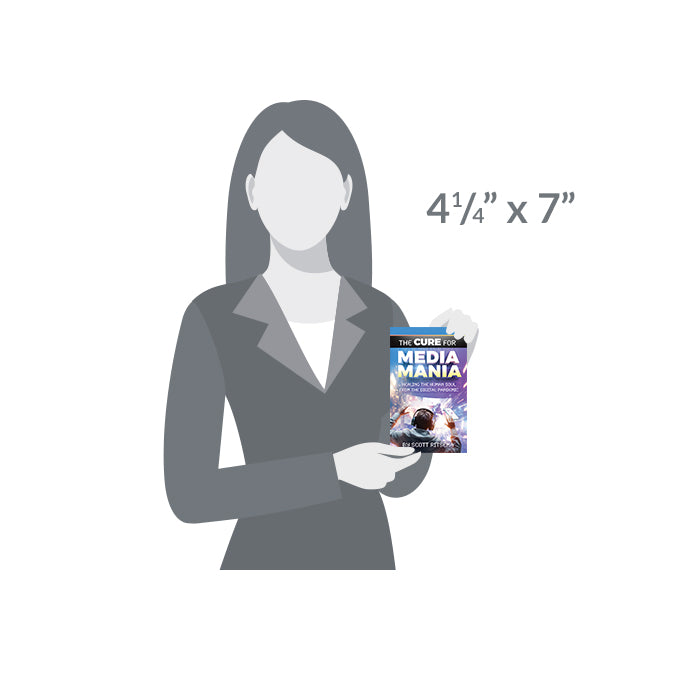 Brand New! The Cure for Media Mania by Scott Ritsema from Amazing Facts
Our culture is deep into the high-speed internet revolution, the massively intensifying streaming and video game craze, and the dangerous obsession with social media. The catastrophic impact of harmful media use continues to worsen at an alarming rate.
Has media ensnared your life—or perhaps the lives of your family and friends? Do you want to be free from your smartphone's constant influence and increase your joy and peace?
Then the liberating message in The Cure for Media Mania is for you—and an entire generation drowning in media and entertainment. This eye-opening book reveals the subtle power of media to impact your mind and heart for evil or for good, and its powerful but practical insights will guide you in reclaiming your soul in the digital dark age.
God is calling His people to a higher standard in media choices—and He is leading individuals from all walks of life into the joy of freedom from media habits holding them captive. You can be one of them!
"I'm thrilled that my friend, Scott Ritsema, agreed to write this brief but powerful book that exposes the harm constant media consumption is having on our present generation. Not only is he a great speaker for our times, but he is also an insightful writer who knows how to boldly say what needs to be said to our youth—and their parents." —Doug Batchelor, President, Amazing Facts International
Scott Ritsema is the director and speaker of Belt of Truth Ministries and presenter of the popular Media on the Brain seminar.
Table of Contents
CHAPTER 1: HOW TO BE HUMAN AGAIN
CHAPTER 2: WHERE IT ALL BEGAN
CHAPTER 3: THE DISCONNECTED CHILDHOOD
CHAPTER 4: ANTISOCIAL MEDIA
CHAPTER 5: DIGITAL PHARMAKEIA
CHAPTER 6: PEOPLE OF THE BOOK IN THE AGE OF THE APP
96 pages