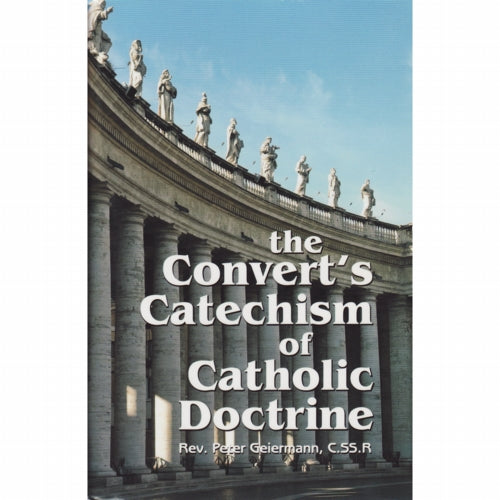 The Convert's Catechism of Catholic Doctrine by Peter Geiermann
This book contains the beliefs that a new convert to the Catholic religion needs to know. It also documents how the forefathers of this religious system tried to change God's holy day from the 7th day to the 1st day of the week. Once seekers of the truth read this book, they cannot become members of a 1st- day-keeping church! Very informative.
Customer Reviews
08/02/2023
The facts!
It was just what I was looking for. The information is easy to find. The book is compact and you can take it with you for continued reading.
Michael W.

United States
02/07/2022
The Truth Speaks For Itself
Served a good purpose. Thanks for having it available.
Peggy H.

United States
08/04/2021
No Title
I have used this item for years. I was just stocking up.
Courtney M.

United States
12/17/2019
Convert's Cathechism of Catholic Doctrine
Excellent documentation!!!!!
Marie T.

United States
10/10/2019
Effective Documentation
Very pleased. I had wanted for some time to have a copy of the actual document containing quotes I had read regarding the Catholic Church's acknowledgement of the true Sabbath as being Saturday, and its attempt to change the Sabbath from Saturday to Sunday.
Anna S.

Poland
08/21/2019
A great read!
I found the booklet deeply inspiring as well as thoroughly informative. Eternal truths expressed in a succinct and lucid language. Highly recommended!
08/16/2016
If I need
This book I used in bible studies