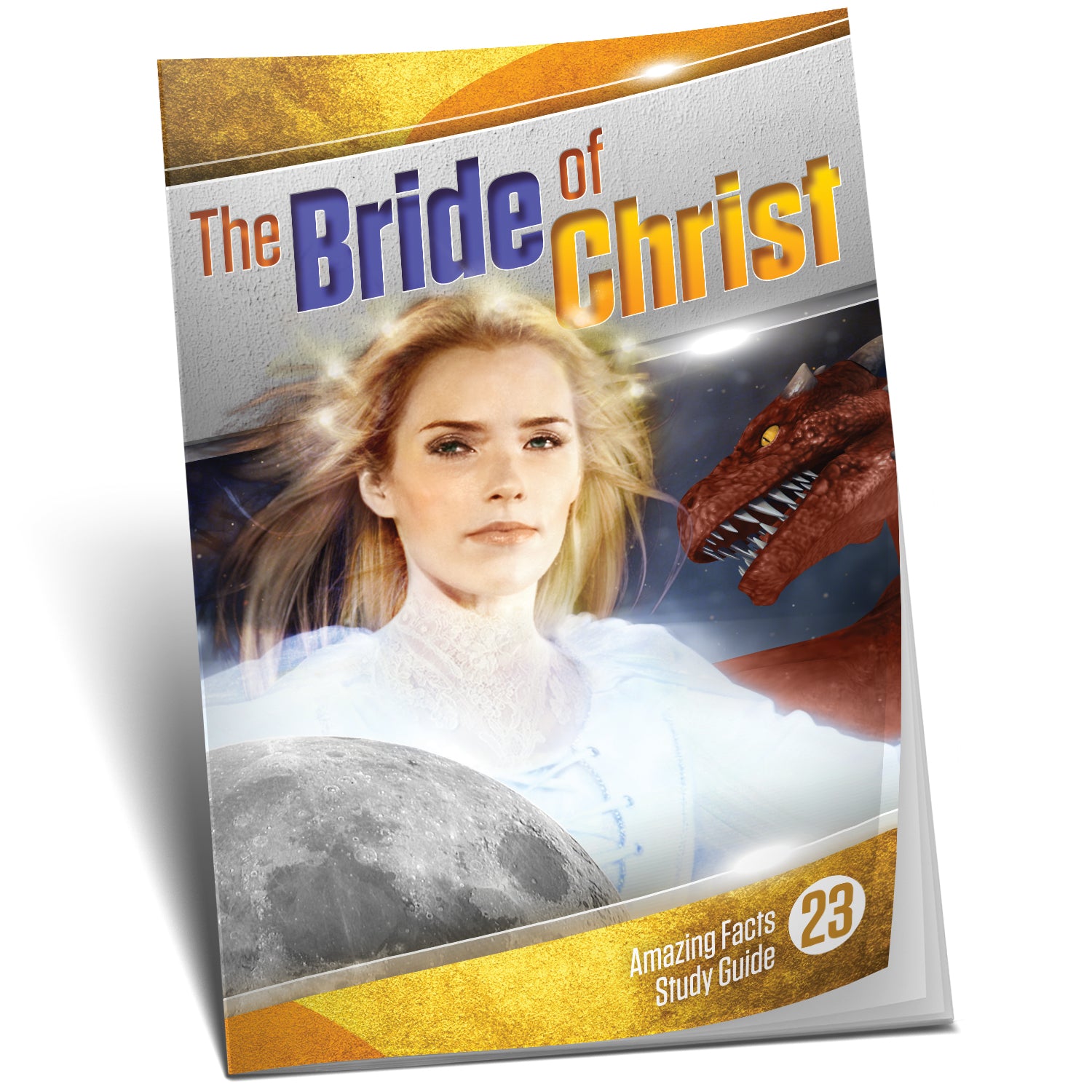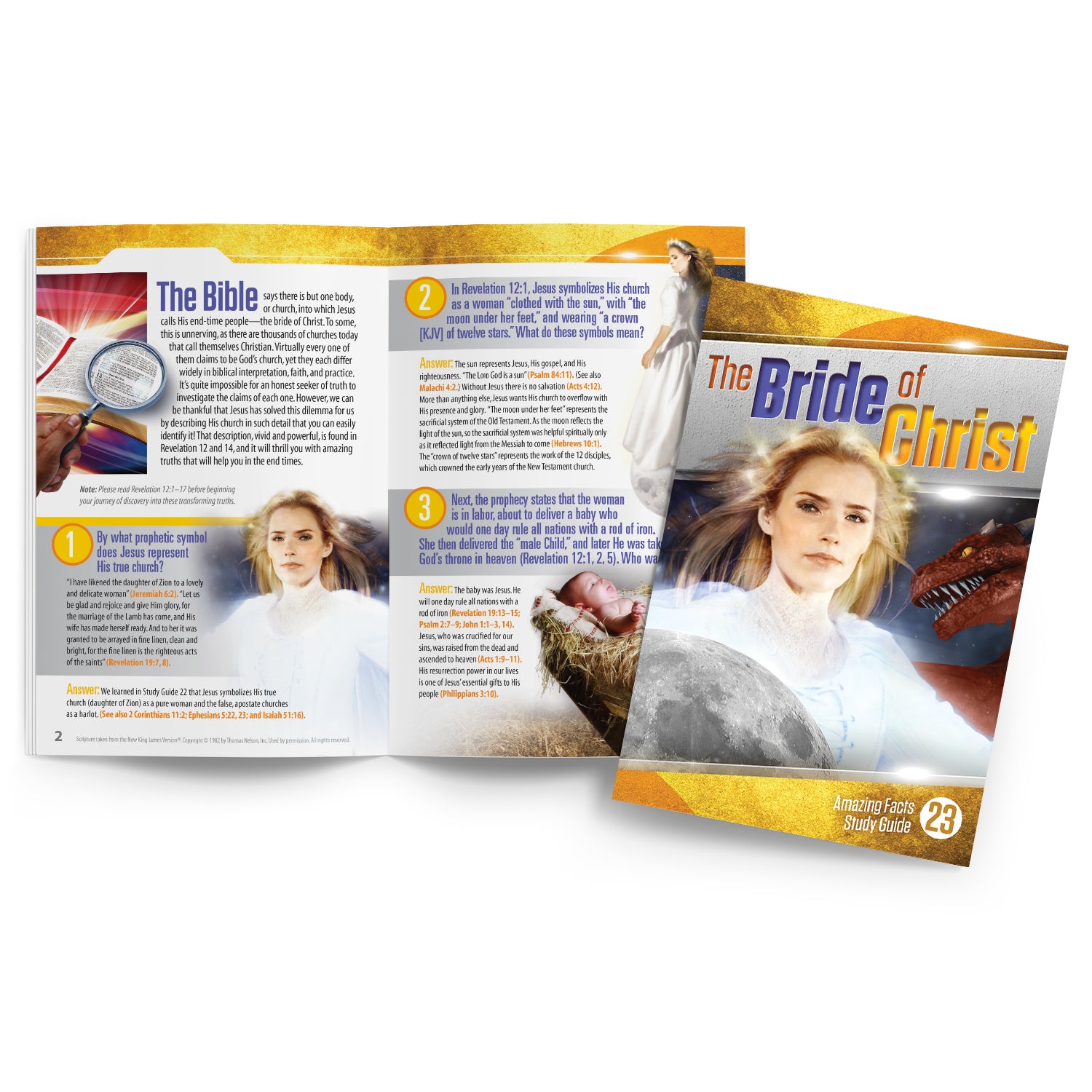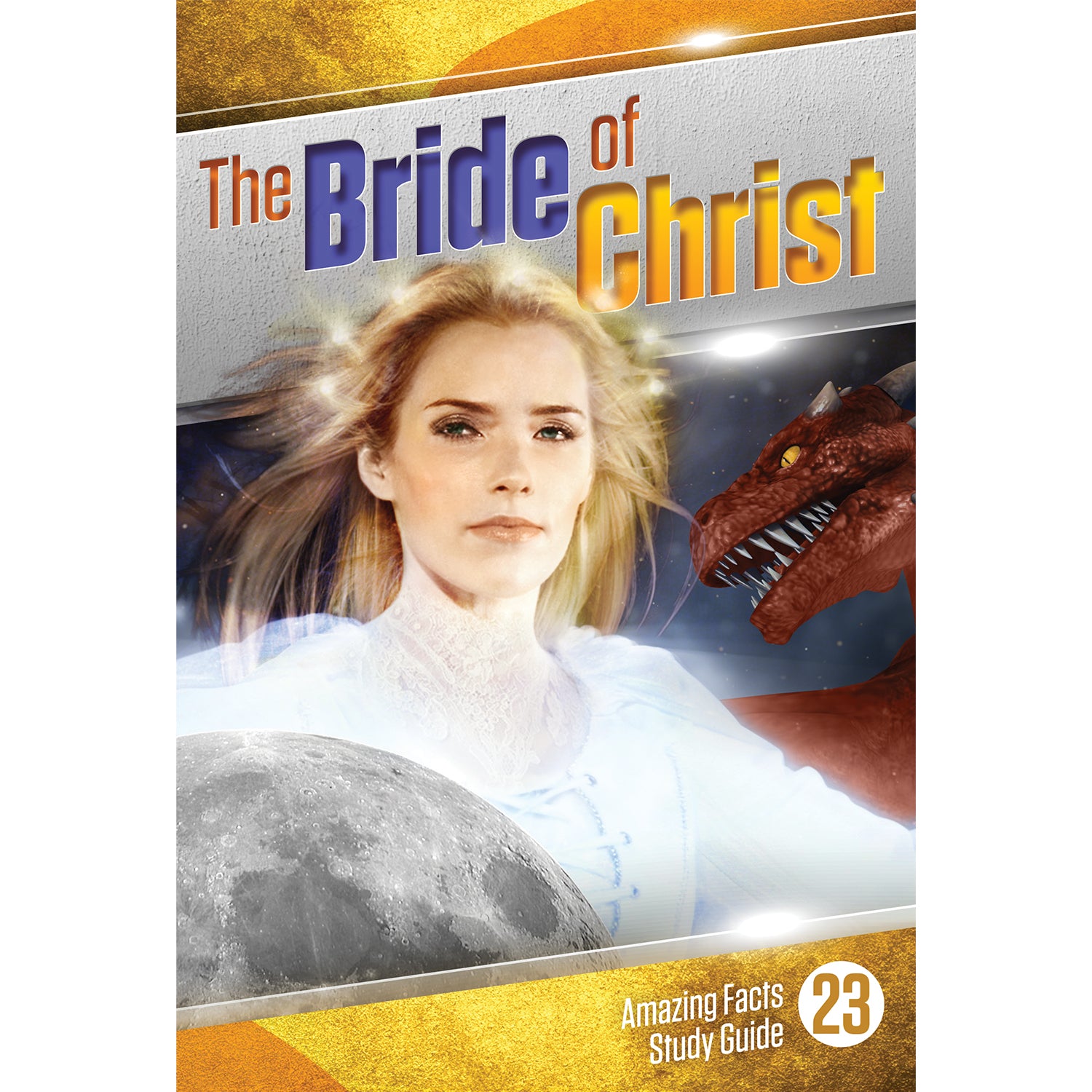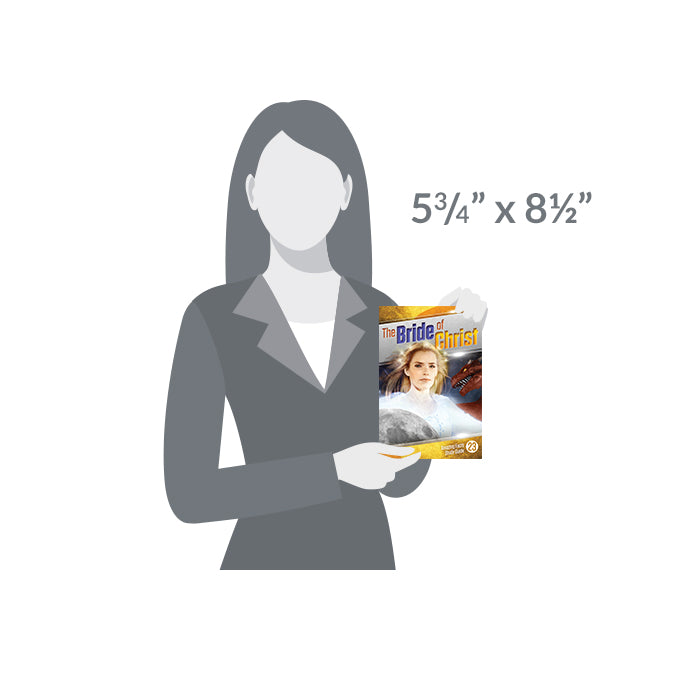 The Bride of Christ by Bill May
In stock
Pickup available at 1
Usually ready in 2 hours
The Bride of Christ by Bill May
1
Pickup available, usually ready in 2 hours
6615 Sierra College Boulevard
Granite Bay CA 95746
United States
+19164343880
The Bible says there is but one body, or church, into which Jesus calls His end-time people the bride of Christ. To some, this is unnerving, as there are thousands of different churches today that call themselves Christian. Virtually every one claims to be God's church, yet they each differ widely in biblical interpretation, faith, and practice.
It's quite impossible for the honest seeker of truth to investigate the claims of each one. However, we can be thankful that Jesus has solved this dilemma for us by describing His church in such detail that you can easily identify it! That description, vivid and powerful, is found in Revelation 12 and 14, and it will thrill you with amazing truths that will help you in the end times. Please read Revelation 12:1-17 before beginning your journey of discovery into these transforming truths.
By what prophetic symbol does Jesus represent His true church?
In Revelation 12:1, Jesus symbolizes His church as a woman "clothed with the sun," with "the moon under her feet," and wearing "a crown of twelve stars." What do these symbols mean?
Next, the prophecy states that the woman is in labor, about to deliver a baby who would one day rule all nations with a rod of iron. She then delivered the "man child," and later He was taken up to God's throne in heaven (Revelation 12:1, 2, 5). Who was this baby?
Revelation 12:3, 4 introduces "a great red dragon" who hated the "man child" and tried to kill him at birth. You may remember this dragon from Study Guide 20. Who was the dragon?
What is the meaning of the "seven heads" and "ten horns" of the dragon, and of "the third part of the stars of heaven" being cast to the earth?
What did Satan do after he failed in his plan to destroy baby Jesus?
What did the woman (church) do to protect herself, and what is the "wilderness" spoken of in Revelation 12:6, 14?
In Revelation 12:17, God calls His end-time church the remnant. What does the word "remnant" mean?
In Revelation 12:17, what additional two-point description did Jesus give of His end-time remnant church?
What final two points of identification for God's remnant does the book of Revelation provide?
Now that we have established Jesus' six identification points for His end-time remnant church, what does Jesus tell us to do, and with what results?
How many churches fit these six specifications?
After one of Jesus' children heeds His loving warning call and comes out of Babylon (Revelation 18:2, 4), what does Jesus ask him to do next?
How does one enter that body, or church?
Does the Bible provide other evidence that Jesus has only one remnant church into which He is calling all of His people?
What is the good news regarding God's remnant church?
What is the good news regarding God's remnant people?
Earth's hour is very late. Jesus' second coming immediately follows the giving of the three angels' messages (Revelation 14:12-14). What is Jesus' urgent plea now to His people?
Customer Reviews
Write a Review
Ask a Question
03/25/2020
Delbert L.

United States