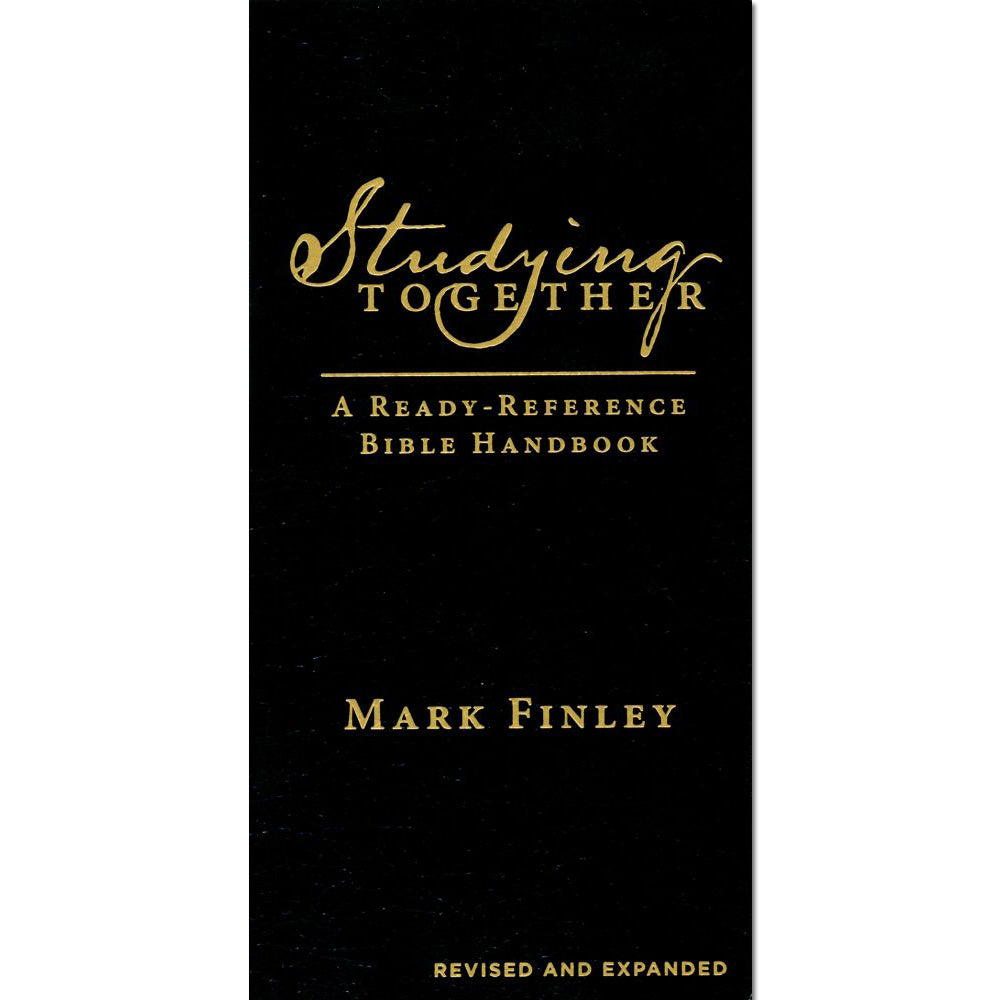 Studying Together: A Ready-Reference Bible Handbook by Mark Finley (Revised and Expanded)
This pocket-sized Bible handbook (3 ½" x 7") is packed with information to assist you in studying the beautiful Christ-centered truths of the Bible with your friends and neighbors. It is divided into three main sections:
Section I: Bible Studies You Can Give
This section contains thirty-two doctrinal Bible studies. Each study presents on aspect of Bible truth. Texts are linked together in a systematic way so each link in the chain of truth carefully fits with the succeeding link. Text summaries follow each Bible reference so you will know clearly what is in the text. You will find straightforward Bible answers to sometimes difficult questions immediately following each doctrinal Bible study.
Section II: Practical Christianity
The problems of life find practical answers in the Word of God. This section provides God's answers to our daily difficulties (15 topics covered). It reveals a Christ who is not far distant but one who is near at hand–a Christ who is both interested in and capable of solving our daily problems.
Section III: Understanding Churches, Denominations, and Other Religious Groups
The alphabetical list of twenty-two denominations and religious groups includes information on heir origin, major doctrinal beliefs, doctrinal beliefs held in common with Seventh-day Adventists, and suggested methods of approach.
Customer Reviews
Helen C.

United States
09/03/2023
A great resource.
I like the size of this book. A handy, convenient reference with enough information to get the point and inspire further research if needed.
Anthony N.

United States
05/01/2023
Bible Study
It has been Manna from Heaven. I am a new Bible Worker and I am using it in Bible Studies with Christians from other denominations. God is using it to bring forth his truths.
Sigrid F.

United States
12/17/2022
Studying together
I really enjoy this book, i am always going to it for reference and i am buying one for my granddaughter