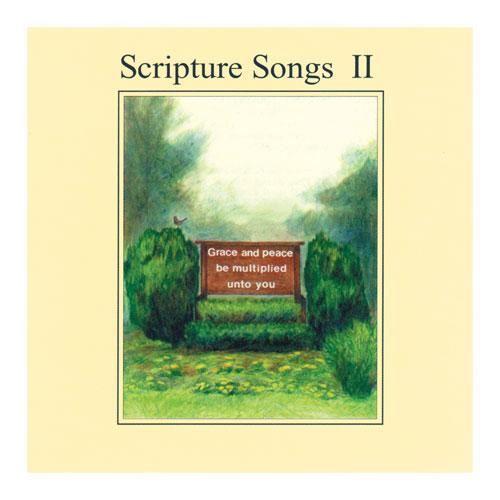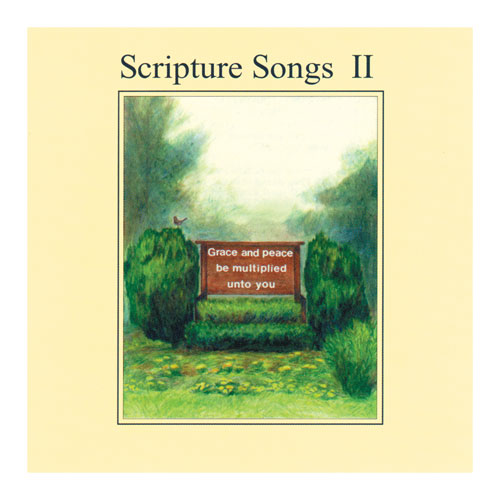 Scripture Songs II by Patti Vaillant
In stock
Pickup available at 1
Usually ready in 2 hours
Scripture Songs II by Patti Vaillant
1
Pickup available, usually ready in 2 hours
6615 Sierra College Boulevard
Granite Bay CA 95746
United States
+19164343880
Walk with God all day long, listening to His Word in Song.
Are you looking for KJV Bible songs that will elevate your thoughts to the courts of heaven? Scripture Songs that will give you great peace and joy? Folk Bible songs that your children will love and memorize for a lifetime of blessing?
Then you have come to the right place!
You and your family will easily memorize these powerful Bible passages set to beautiful, elevating music. Perfect for home school and Sabbath activities. All songs are from the King James Version.


KJV Bible passages set to beautiful music.
Peaceful folk songs.
Bible promises come alive.
Excellent lead vocals.
Enjoyed by the entire family.
Simple, powerful, and extremely spiritual.

Thousands of families have been drawn closer to God through this music. Yours can too.

Song Listing:
I Will Call Upon The Lord; Psalm 18:3, 46
The Lord Is My Light; Ps. 27:1,3,4,7,14
One Thing Have I Desired; Ps. 27:4,7,11
God Is Our Refuge; Ps. 46:1-5, 7, 8, 10, 11
Psalm 51:10-12
Evening And Morning; Psalm 55:17
Because Of His Strength; Psalm 59:9, 10
Hear My Cry, O Lord; Psalm 61:1-3
I Will SingThe Mercies; Psalm 89:1, 2, 5
Lord My Heart Is Not Haughty; Psalm 131
Behold, How Good; Psalm; 133:1
Search Me, O God; Psalm 139:23, 24
Praise Ye The Lord; Psalm 150
Awake, Awake; Isaiah 52:1-3
Thus Saith The Lord; Jeremiah 6:16
O Lord I Know; Jer 10:23, 24; 12:1; 30:11, 17
Thus Saith The Lord; Jeremiah 33:2, 3
Blessed Be; Daniel. 2:20-23: Rev. 15:3, 4
I Will Heal Their Backsliding; Hos 14:4-7,9
Sanctify A Fast; Joel 1:14,15; 2:1,12-16
And Everyone ...; Micah 4:4, 3
For God Who Commanded; II Cor. 4:6-9
Let Us Not Be Weary; Gal. 6:9, Ps. 62:5
Be Ye Kind; Ephesians 4:32 and 5:2
Customer Reviews
Write a Review
Ask a Question
Beautiful
This purchase was for my sister by request. She has recently lost the love of her life after 58 years of marriage. The scripture in songs uplifts her during times of grief. She just loves it!
08/02/2020
Diane H.

United States
Scripture Songs
Love the songs!!! Listen to them over and over then I am able to play them in my head throughout the day!!
04/17/2012
Wyn

Australia
a beautiful way to learn bible verses.
in the car mostly