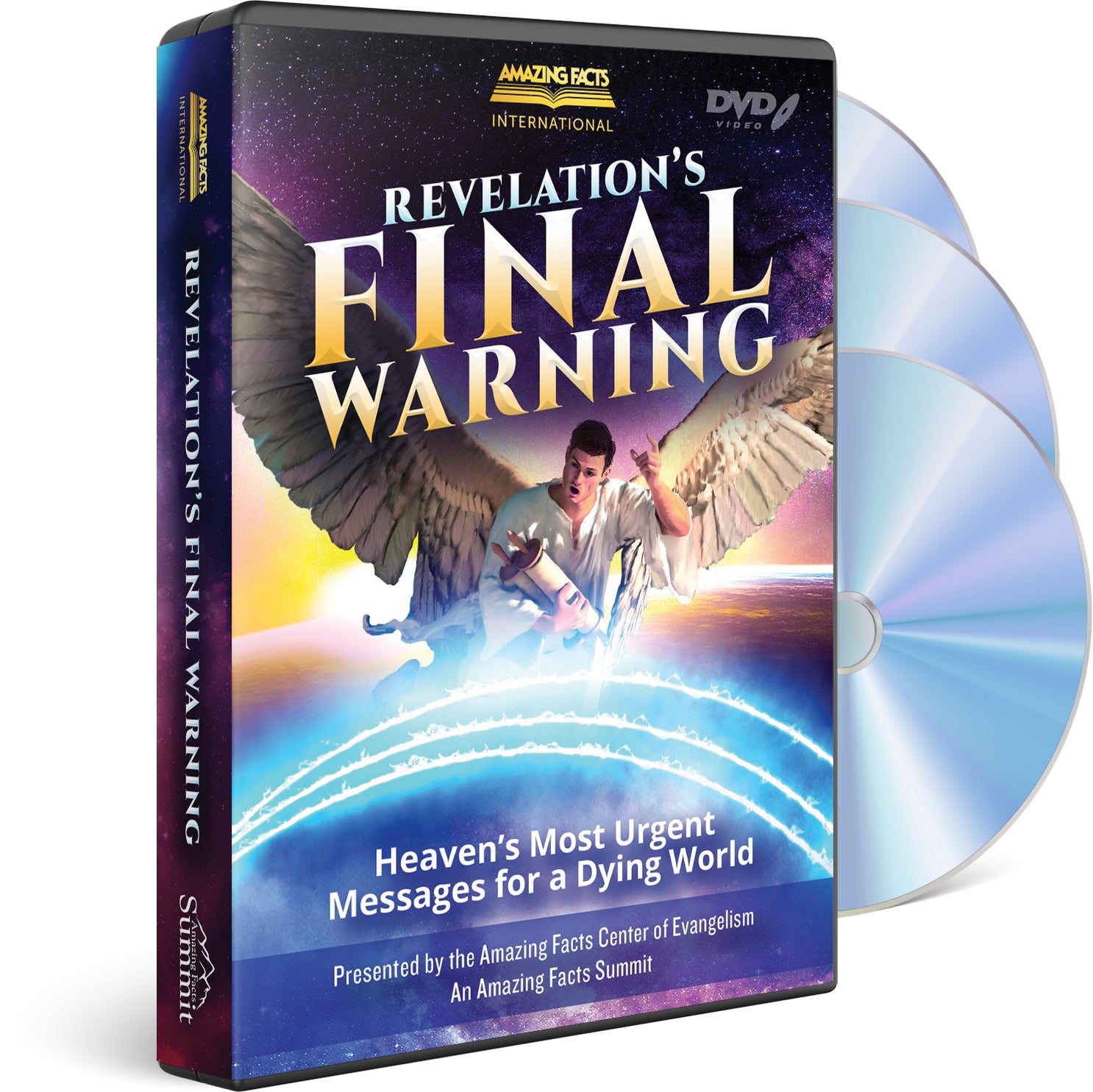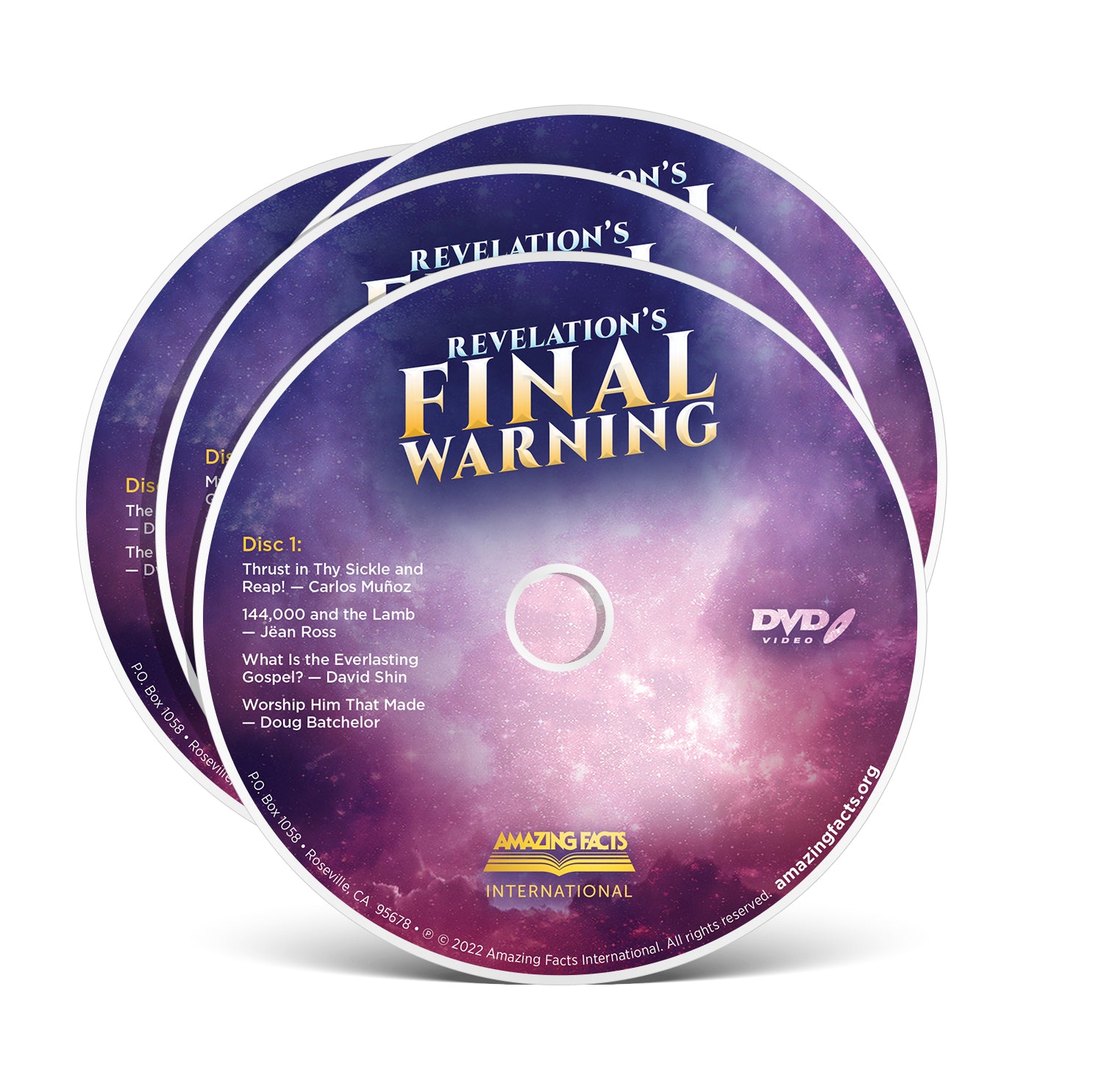 Revelation's Final Warning DVD Series - 4 Disc
In stock
Pickup available at 1
Usually ready in 2 hours
Revelation's Final Warning DVD Series - 4 Disc
1
Pickup available, usually ready in 2 hours
6615 Sierra College Boulevard
Granite Bay CA 95746
United States
+19164343880
Heaven's most urgent messages for us in these last days are given in seven astonishing verses found in the book of Revelation. These end-time warnings are the final alarms of danger before a cascade of catastrophic events strikes our planet. In this first-ever Amazing Facts Summit series, Pastor Doug Batchelor and a host of inspiring speakers present the clear and urgent truths of the three angels' messages of Revelation 14.
 Disc 1:
Thrust in Thy Sickle and Reap! — Carlos Muñoz
144,000 and the Lamb — Jëan Ross
What Is the Everlasting Gospel? — David Shin
Worship Him That Made — Doug Batchelor
 Disc 2:
My Body, His Glory — David Shin
The Hour of His Judgment — Jëan Ross
The Doomsday of Babylon — Daniel Hudgens
Deranged — John Lomacang
 Disc 3:
All the True Worshippers, Please Stand Up! — Dwayne Lemon
Q&A Session — All speakers
Double Trouble — John Lomacang
Marked for Eternity — Carlos Muñoz
 Disc 4:
The Final Exodus — Daniel Hudgens
The Call to Endurance — Dwayne Lemon
© 2022 Amazing Facts International. All Rights Reserved.
Executive Producer: Doug Batchelor
Approx. 12 hours on 4 DVDs.
ISBN: 9781952505355
For more information about our products, visit us at afbookstore.com or call 800-538-7275.
Customer Reviews
Therese H.

United States
07/01/2023
Revelation final warning
I really love it and I shared it with people at work!!
Steve S.

United States
09/02/2022
A Very Important Message to all Royal Children from their Father the King
This series is truly a Rev-Elation. Exposing Antichrist, Antilaw, Antigospel, Antichurch, and Antibeastliness with the precious love and fidelity of our Great Creator who became our Savior - with enthusiasm. A must-watch for every human being living on the only fallen Planet in God's whole Universe.