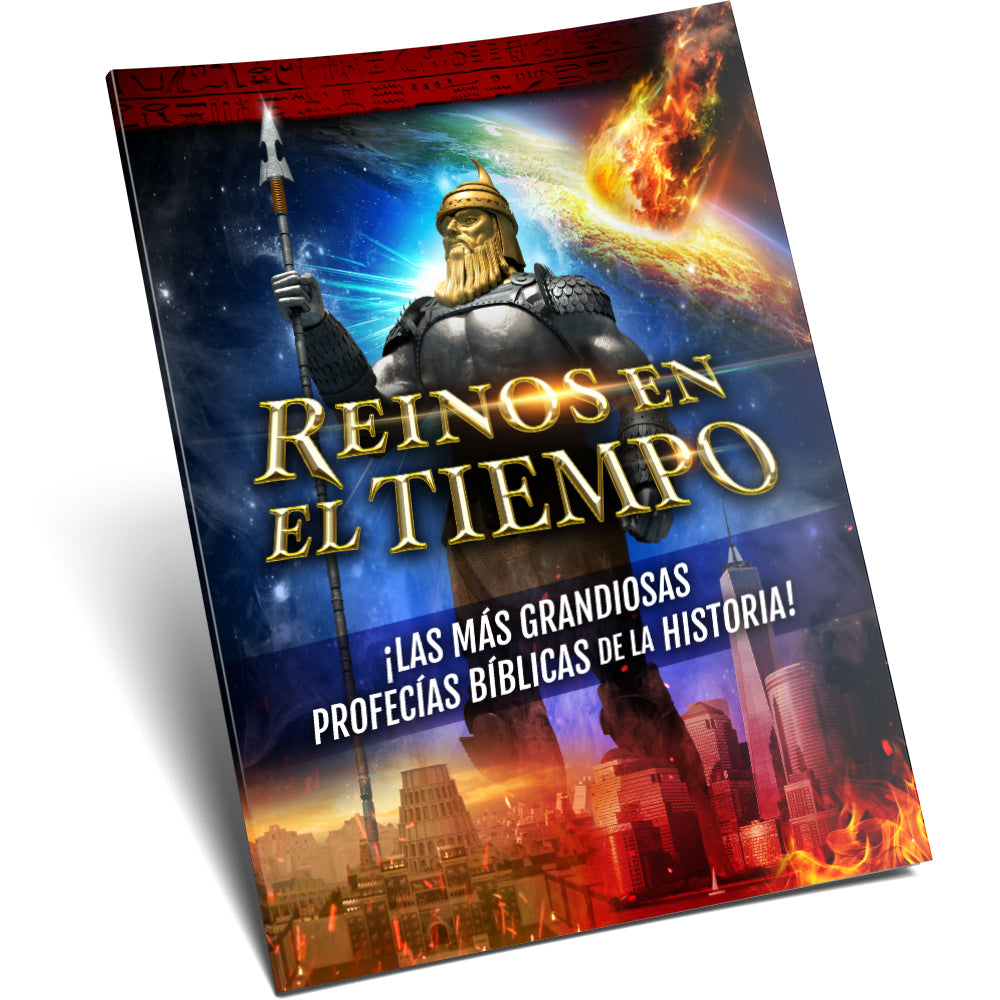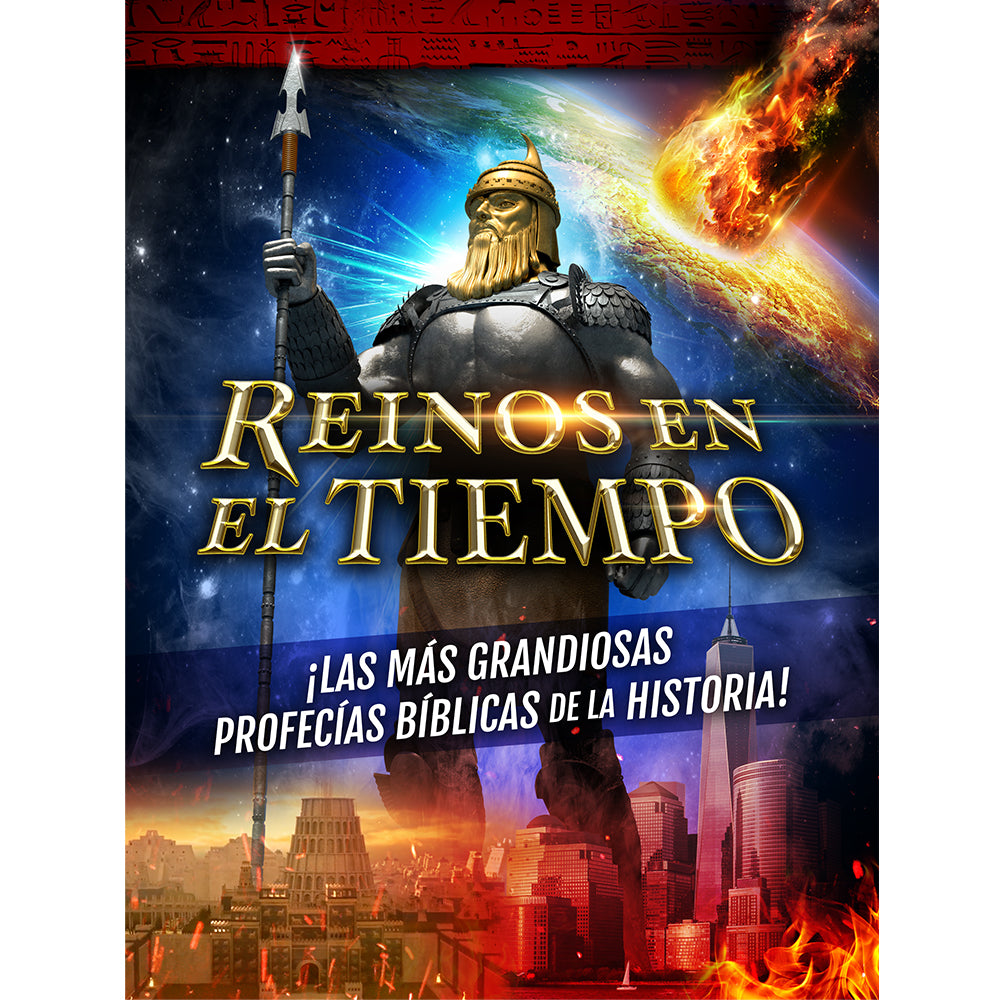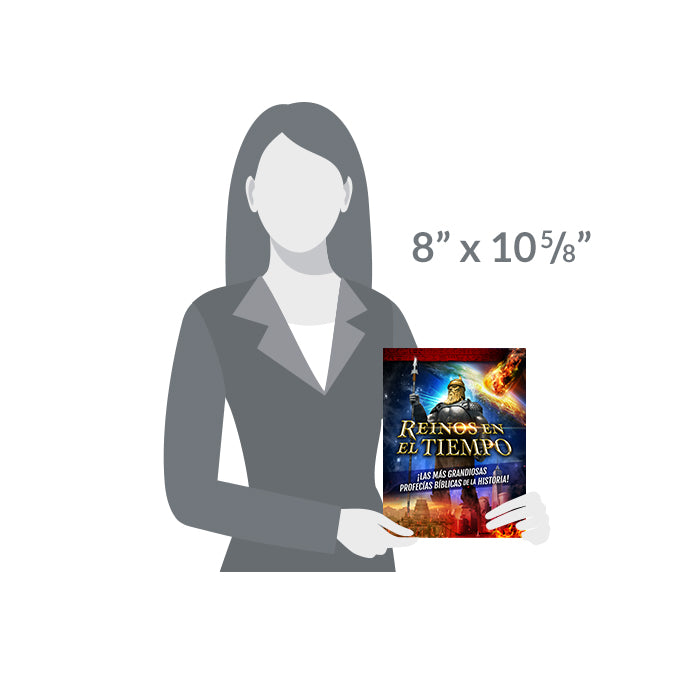 Reinos En El Tiempo (Kingdoms in Time Spanish)
In stock
Pickup available at 1
Usually ready in 2 hours
Reinos En El Tiempo (Kingdoms in Time Spanish)
1
Pickup available, usually ready in 2 hours
6615 Sierra College Boulevard
Granite Bay CA 95746
United States
+19164343880
El tiempo: ¿Qué es?
Ben Franklin dijo que el tiempo es la sustancia de la
que está hecha la vida. Todo lo que es, todo lo que fue y
todo lo que será se encuentra dentro de la dimensión que
conocemos como tiempo.
Se compone de tres partes defi nidas: el pasado,
el futuro y el breve y corto instante que cada uno de
nosotros experimenta, llamado presente. Este presente
es un siempre escurridizo momento entre dos supuestas
eternidades, que se adentran en el distante pasado y
avanzan hacia un futuro misterioso.
Hasta donde se sabe, la humanidad está circunscrita a
avanzar hacia adelante a través del tiempo, nunca hacia atrás.
Pero ¿qué pasaría si pudiese escapar de las ataduras
del tiempo, detener su avance por completo y desplazarse
incluso dentro de este a voluntad? ¿Qué haría? ¿A dónde iría?
¿Viajaría al remoto pasado para ver las pirámides,
presenciar de primera mano el nacimiento de Cristo o quizá,
si fuese posible, evitar el asesinato de Abraham Lincoln?
Por otro lado, ¿qué pasaría si pudiera transportarse
al futuro y avanzar hasta algún punto en el tiempo? ¿Le
gustaría saber, con antelación, el resultado de cada decisión
que tome? ¡Tal vez le gustaría espiar a los ganadores en el
mercado bursátil!
¿No es esto pura fantasía? Bueno, no del todo.
A principios del siglo XX, Albert Einstein presentó al
mundo la teoría de la relatividad especial, que revolucionó
nuestra manera de concebir el tiempo y el espacio. Einstein
descubrió que el tiempo en realidad puede ser ralentizado
o acelerado dependiendo de cuán rápido el observador se
mueve en relación a algo más.
Imagine que usted tuviera el poder de viajar hacia y
desde el futuro. Sería la persona más solicitada del mundo.
Todos lo buscarían para pedirle consejo sobre muchas cosas,
desde relaciones amorosas hasta inversiones, y a lo mejor
para obtener información confi dencial sobre futuros eventos
deportivos. Sería la persona más poderosa del mundo,
considerada como un oráculo divino. ¡Tal vez es mejor que
permanezcamos confi nados a esta dimensión del tiempo!
Sin embargo, ¿qué pasaría si existiese un ser poderoso
no sujeto a las limitaciones del tiempo, con poder absoluto
sobre el tiempo y el espacio, que conoce el futuro mejor de
lo que conocemos el pasado?
¿Imposible? Bueno, ¿y si se pudiera demostrar?
Se puede, a través de la Biblia. En sus páginas hay más
de dos mil predicciones específi cas y verifi cables. Si supiera
que más de 1,800 de estas profecías ya se han cumplido,
¿le interesaría saber más?
Seamos claros: la Biblia no es un almanaque que revela
quién ganará la próxima Serie Mundial o una galleta de la
fortuna que anuncia esos esquivos números de lotería. En
contraste, responde las preguntas realmente importantes
sobre nuestro futuro… sobre su futuro.
Aunque quizá ya sepa que la Biblia es un libro rebosante
de profecías, ¿tiene una idea de cuán precisas han resultado
ser esas predicciones? Bueno, empiece a dar vuelta a estas
páginas, porque está a punto de descubrirlo... 
"I have told you before it comes, that when it does come to pass, you may believe" (John 14:29).
Kingdoms in Time: History's Greatest Bible Prophecies is a full-color sharing magazine that provides astonishing evidence that Bible prophecy has been fulfilled throughout the ages. This faith-affirming outreach tool walks through 45 clear, inspiring examples of how the future was foretold and historically took place. For those in your life wondering if the Bible can be trusted, this sharing resource is the perfect witnessing tool!
From inside the magazine:
"What if there were a powerful being unbound by the constraints of time, one with absolute power over time and space, one who knows the future even better than you know your own past? Impossible? Well, what if it could be proved? It can be—through the Bible. Within its pages are more than two thousand distinct and verifiable predictions. If you learned that over 1,800 of these prophecies have already come true, would you be interested in knowing more?"
Contents
Section 1: Prophecies About Israel and Her People
Section 2: Prophecies About Cities and Kingdoms
Section 3: Prophecies About Jesus' Birth
Section 4: Prophecies About Jesus' Life and Ministry
Section 5: Prophecies About Jesus' Death and Resurrection
Section 6: Prophecies About the Last Days
Your Questions Answered
Kingdoms in Time will open your eyes to the power of prophecy, providing a solid foundation for belief in Scripture … and what is yet to come!
Purchase in bulk and share with your friends and neighbors!