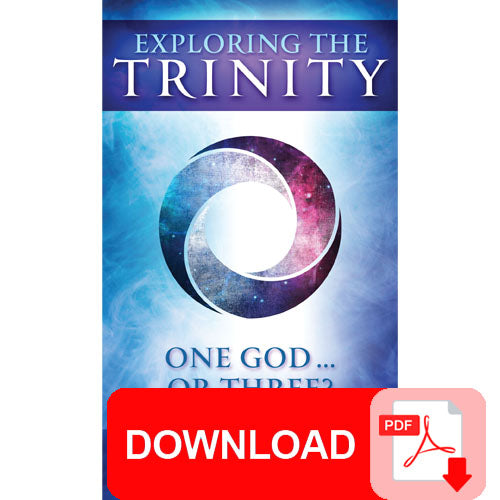 (PDF Download) Exploring the Trinity: One God or Three? by Doug Batchelor
THIS IS THE PDF FILE DOWNLOAD
NOT the physical book (Download size

 1

 MB)
In this new, eye-opening book, Pastor Doug Batchelor takes you on a fascinating, faith-building exploration of the greatest and deepest of mysteries—the triune nature of our Creator God.
Discover strong scriptural support for the doctrine of the Trinity, examine the plural nature of God in both the Old and New Testaments, and identify the critical roles of the Father, Son, and Holy Spirit in our salvation. A powerful resource for sharing with friends and church members who have doubts about the Godhead, especially as a new anti-trinitarian movement exerts its influence.
Includes helpful appendices covering:
New Testament Bible verses regarding the Trinity
The Trinity in the writings of Ellen White
Customer Reviews
Write a Review
Ask a Question
Very Extensive and Biblical
The book was very infomative and extensive about the trinity of God through the bible. All the publications of the Amazing Facts ministry are equally great, God bless you !