Understanding Bible prophecy has never been more urgent, and with the Amazing Facts NKJV Prophecy Study Bible, it's never been easier!

You'll get great study helps to enhance your grasp of God's Word—and our Bible is now available with new, elegantly-designed cover options. Whichever style you choose, you'll enjoy these incredible features:


Amazing Facts' 27 Study Guides
Explanations of Bible numbers and symbols
64-page concordance
Eight pages of maps
The Biblical Cyclopedia Index
Letters of Christ in Red
Center-column references
Chronology of the Old Testament
Harmony of the Gospels
The Parables and Miracles of Jesus
Doug Batchelor's How to Study the Bible
And much more!

Excellent for personal or group studies, or for witnessing, this beautiful, durable, and inspiring Bible edition also makes the perfect gift for any occasion!
Font Size is approximately 9 pt.
Customer Reviews
10/27/2022
This is a handsome Bible for our 10 year old who was recently baptized. He was so excited to receive it and has been reading it every day.
Don Q.

United States
07/02/2022
Disappointed
I had one of the first Prophecy Study Bibles but the Bible part didn't have cross references except at the end of verses and there was no division headings especially in the NewTestament. I got this one because it did have those things and I got my name put on the front. BUT the font on this one is small and I had to buy reading glasses to read it, so it sits at home when I go to church. Had I not put my name on it I would have returned it.
Grace i.

United States
09/04/2021
Great Bible for personal studies
I bought four of these Bibles on separate occasions. One for my daughter with her name engraved on it for her birthday. She loves this Bible and it continues to strengthen her personal walk with the Lord. She has several KJV Bibles and this is the first NKJV Bible she owns.The other three times I bought them for my non adventist friends. During this time and as a single mother I don't always have time to give a Bible study with my friends especially the ones who are so eager for the word of God. So, I bought this Bible with faith that the study guides in the back and additional resources will equip them to search His word more for themselves with the guidance of the Holy Spirit. I am proud to say that with these Bibles and the content inside, my non adventist friends are seeking God for themselves and going to His word for the millions of questions they have. Thanks for this Bible!! The best gift to give someone is His precious word. I wish I can afford giving all my non adventist friends this Bible so they all can see how easy it is to build upon the rock. May God continue to bless Amazing Facts Ministry.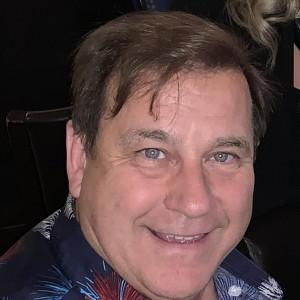 CY
charles y.

United States
06/03/2021
Great Value
excellent to have nearby when watching Pastor Doug!!
Linda L.

United States
04/01/2021
Great
I love this Bible,it has everything you need in it & lots of information I would recommend it to anybody
Tangny S.

United States
05/26/2020
Love this bible
Love that it shows other verses as reference for each chapter. Love the explanation of symbols in bible as well as the study guides
Cassandra T.

United States
04/21/2020
Love
Bought it as a gift for my sons 11th birthday! Love it!