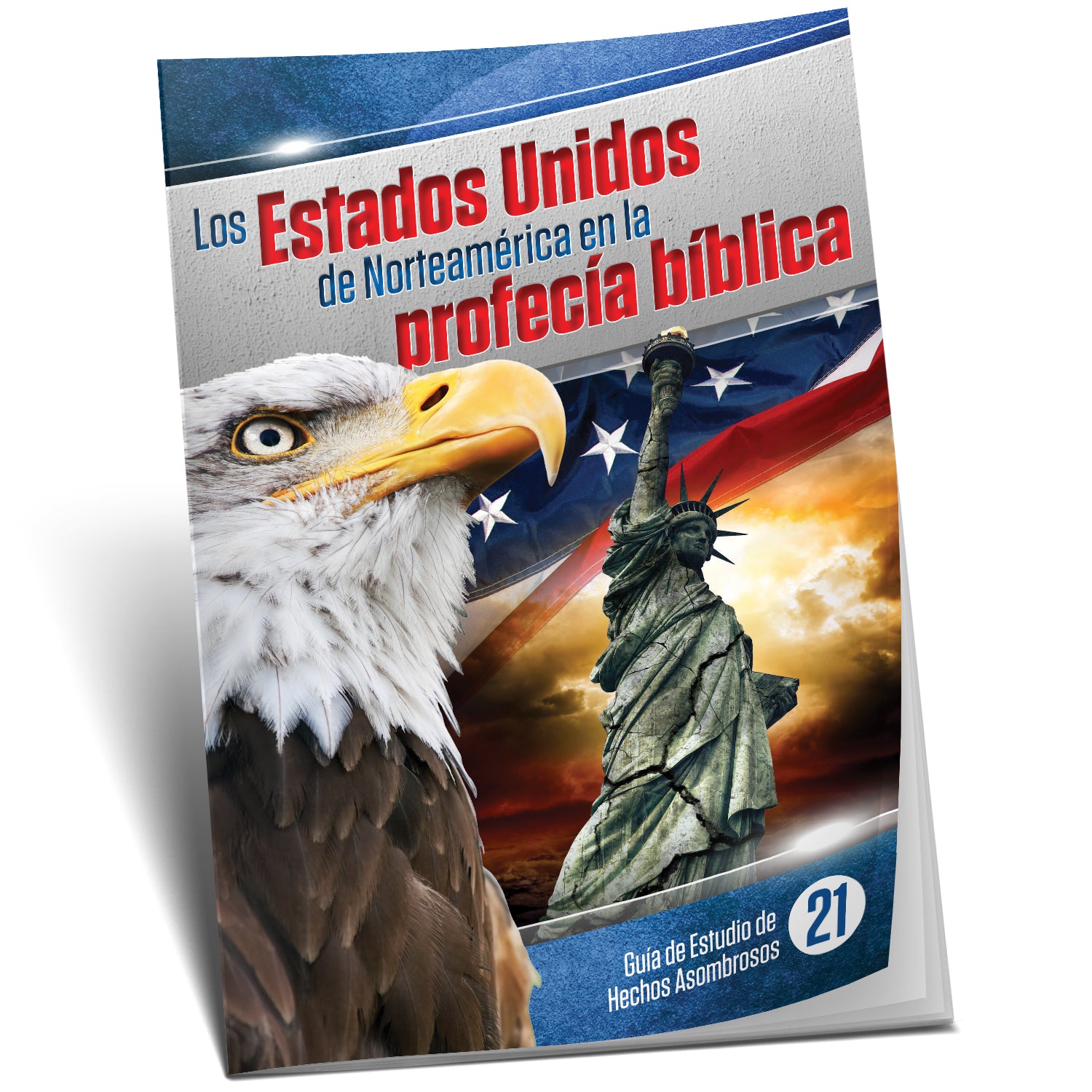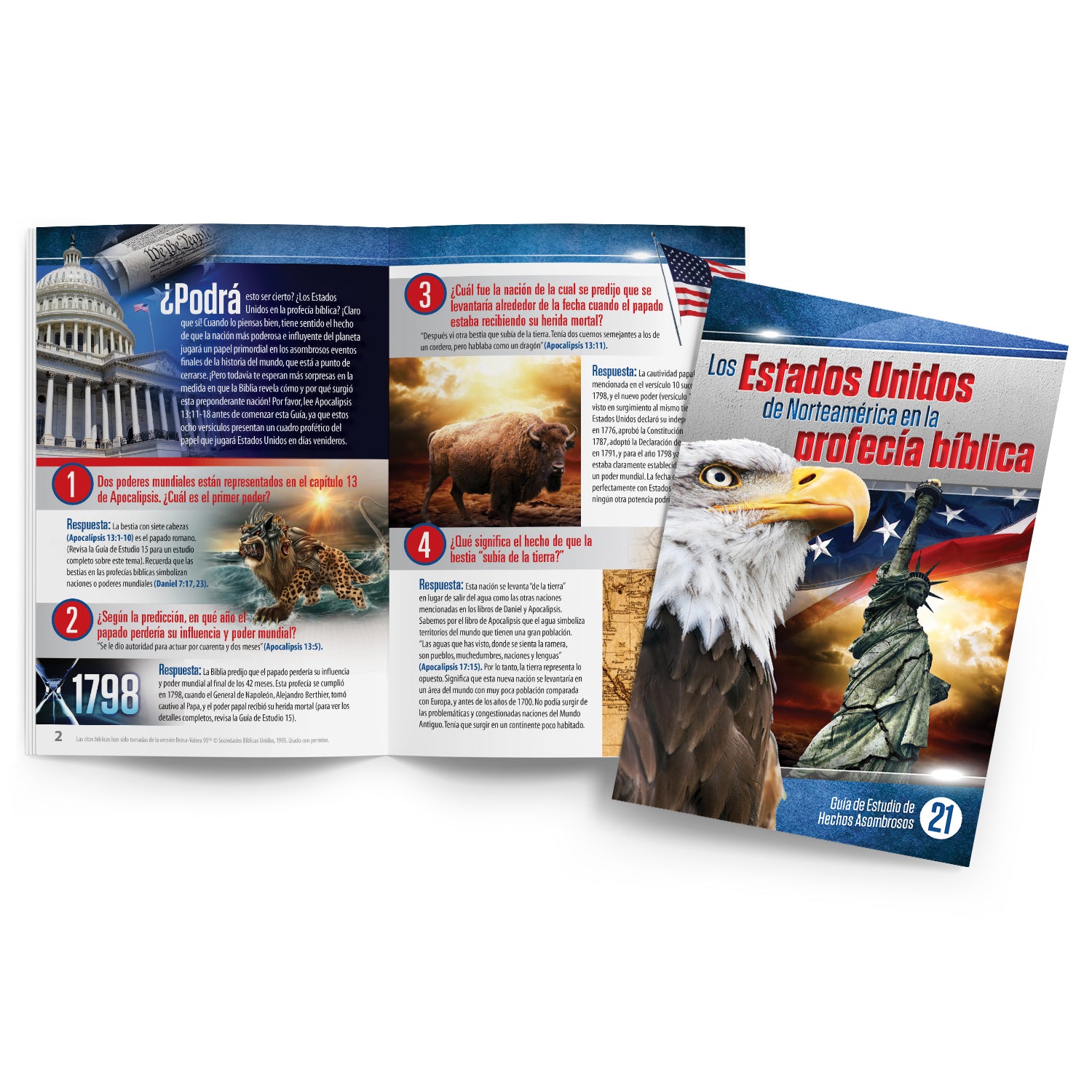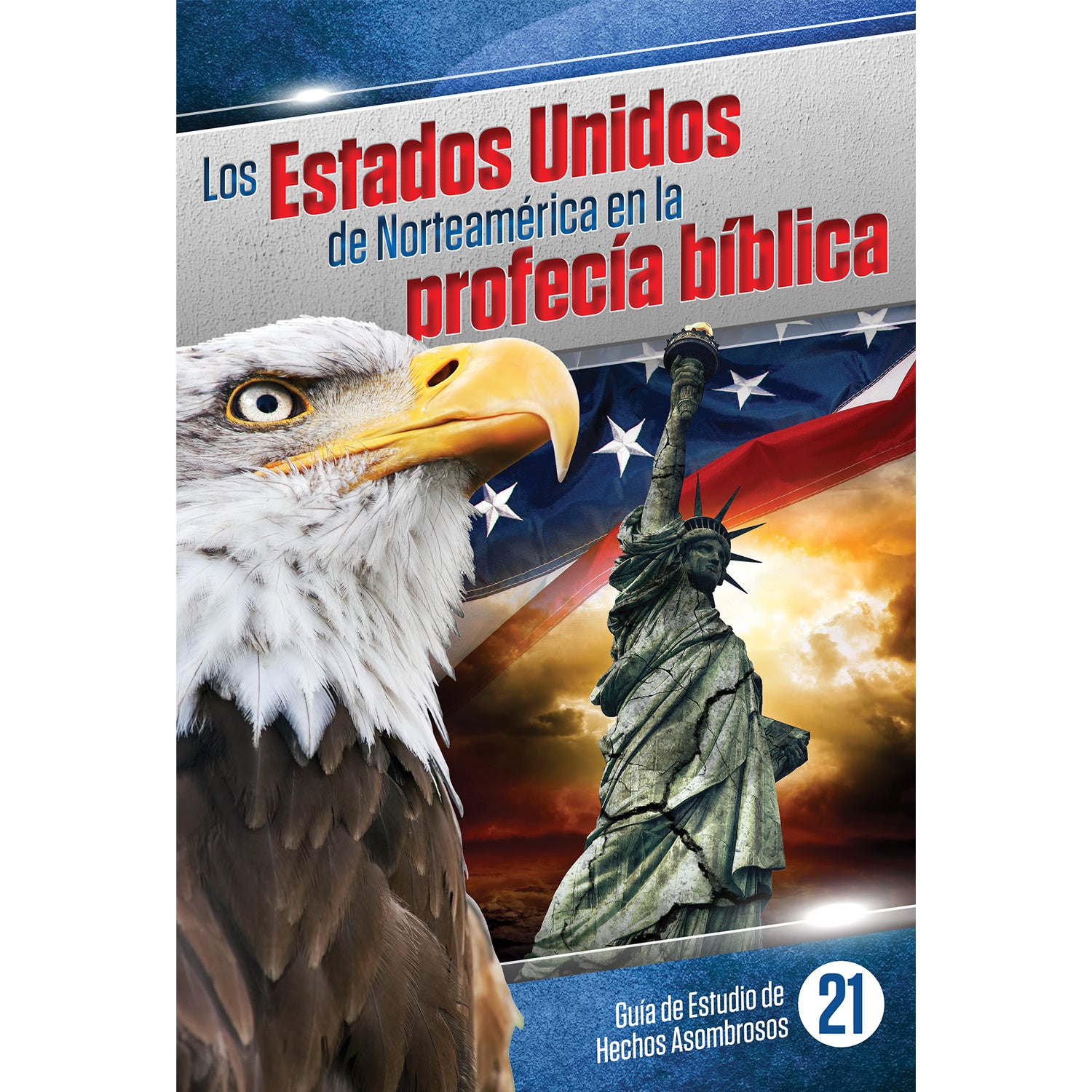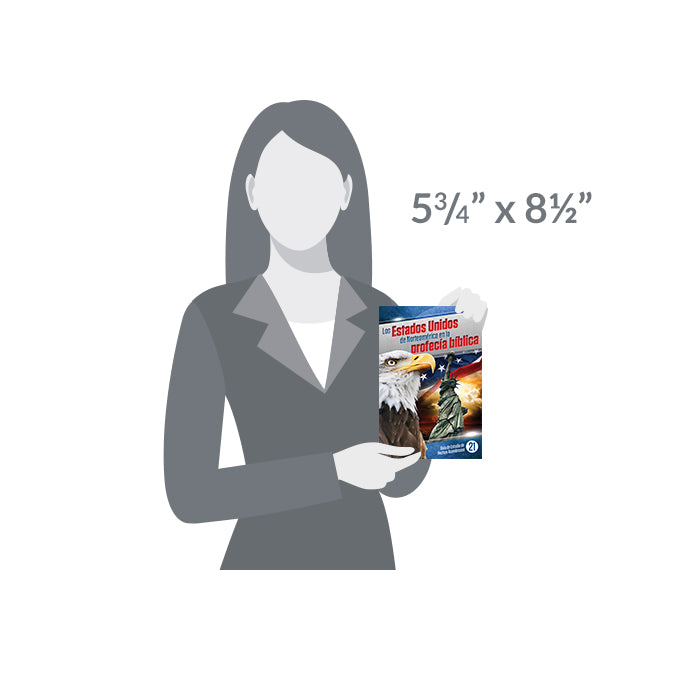 Los Estados Unidos En La Profecia Biblic by Bill May
In stock
Pickup available at 1
Usually ready in 2 hours
Los Estados Unidos En La Profecia Biblic by Bill May
1
Pickup available, usually ready in 2 hours
6615 Sierra College Boulevard
Granite Bay CA 95746
United States
+19164343880
¿Puede ser realmente verdad? ¡América en la profecía de Biblia - absolutamente! Cuando piensa de ello, tiene sentido que la nación más poderosa e influyente en la tierra jugará un papel esencial en el final que aturde acontecimientos de la historia final de mundo. ¡Pero aún más sorpresas le aguardan como la Biblia revela cómo la nación primera del mundo vino a existir y por qué! Lea por favor Revelación 13:11-18 antes de empezar esta guía, porque estos ocho versos dan una imagen profética de América en los días adelante.
Dos potencias mundiales son simbolizadas en el capítulo de Revelación 13. ¿Qué es el primer poder?
¿En qué año fue predicho el papado para perder su influencia y el poder mundiales?
¿Cuál nación fue predicho para surgir alrededor del mismo tiempo el papado recibía su herida mortal?
¿Qué es el significado de la bestia "subiendo fuera de la tierra"?
¿Qué es simbolizado por sus dos cuernos y la ausencia mansos como un cordero de coronas?
¿Qué significa cuándo la profecía en la Revelación 13:11 dice que América hablará "como un dragón"?
¿Qué específicamente hace América hace ese causará que hable como un dragón?
¿Sobre qué asuntos específicos forzará es utilizado y la pena de muerte pasó?
¿Podría controlar realmente un gobierno comprar y venta?
¿Cuán fuerte e influyente es el papado hoy?
¿Cuán fuerte e influyente es Estados Unidos hoy?
Es claro que la influencia y el poder de tanto Estados Unidos como el papado se agravan con la rapidez. ¿Lo que otros factores podrían ayudar posiblemente a preparar el camino para una ley mundial para ejecutar los que se niegan a violar conciencia?
¿Como condiciones mundiales se empeoran, qué hará Satanás para engañar las masa?
¿Mientras interés en el resurgimiento falsificado eleva, qué sucederá al verdadero resurgimiento mundial patrocinado por personas del final-tiempo de Dios?
En la desesperación, EEUU-dirigió la coalición decidirá luego imponer la pena de muerte en sus enemigos (Revelación 13:15). ¿Qué hace Revelación 13:13, 14 dicen que sus líderes harán para convencer personas que Dios está con ellos?
¿Cómo podemos estar nosotros a salvo de engaños poderosos de final-tiempo?
Customer Reviews
Write a Review
Ask a Question
09/01/2021
Arturo S.

United States
The Fire of Truth
Not only because of the historical facts of the US but if you've been watching some independent news, you'll understand why the US IS the second beast (The New Rome) of Revelation 13. I believe what Pastor Doug said is true...not because he simply said it but because he gives us a Biblical perspective, an underlying Biblical truth and a very good one. The Babylonians got the masses to bow down to a false god except for three Hebrews. So did the Persians...king Darius sent Daniel to a den of lions for not obeying and the Roman emperors thought they were gods, too. Ecclesiastes 1: 9 says history merely repeats itself. It has all been done before. Nothing under the sun is truly new (NLT). I believe false worship will be implemented here in America some day. The signs are there.
08/02/2021
HOWARD D.

United States
Prophetic time
Spanish language to reach more people hungry to know how and why things are moving the way they are.