11 FONT SIZE
This extraordinary new LARGE Print Platinum Edition of
 

The Remnant Study Bible

 

has been lovingly designed from the ground up to give you the tools to better understand the Word of God for yourself effectively and to discover His will for your life today.

You may be familiar with the red-letters indicating the words of Jesus in the New Testament, but your Platinum Edition goes even further—throughout the Old Testament, you'll find the spoken words of God in blue, making it fast and easy to discover the Creator's direct message to humanity.

Plus, each Bible book features brand-new "Did You Know?" introductions and full-color illustrations, giving you vital insights that will expand your ability to understand each book in its proper context and enrich your Bible study experience. You'll also love the newly designed Bible book timelines that give new life and perspective to major Bible events.

Whether you're a seasoned Bible student or just beginning to explore the Scriptures as a new believer, the Premium Edition of The Remnant Study Bible will give you something new and refreshing—resources that will bring the Bible to life like never before and to help you become a better witness in these last days.

New Features


Old Testament words of God in

 

blue

 

letter.
Full-color images for each introduction brings the Bible to life.
New book introductions with "Did you know?" Info Nuggets.
Timelines with visual thumbnails for each book.
Top-grain leather cover.
Trim size is 8 X 11.2 IN.
Plus All Our Classic Features

Complete King James Version with in-text comments by E. G. White.

20 topical studies chained throughout the Bible with index to chains.
New Testament words of Jesus Christ in

 

red.
Thousands of helpful end-of-verse scripture cross-references and notes.
Introduction and overview to each book of the Bible.
Additional helps section featuring Bible timeline, furniture and cleansing of the Sanctuary, and prophetic symbols.
How to use section, brief biography of Ellen G. White, Bible symbols and their meanings, parables and miracles of Jesus Christ, read your Bible through in a year guide, how sin began, and more.
Extensive KJV concordance, 8-page section of color maps, 2 ribbon markers, 1/2" margins and pages for personal notes.
Customer Reviews
Ty Y.

United States
08/02/2023
Beyond blessed to have this
I love my Bible so much! It's very helpful for me! Thank you so much! -Keanna Young
Curtis W.

United States
08/02/2022
large print KJV platinum Remnant Study Bible
Absolutely beautiful, very well laid out. Great study helps and very insightful E.G.White note's and packed with lots of information. Best buy in a long time.
Chirl E.

United States
07/01/2022
Love It
The Bible is so simple to follow with so much information.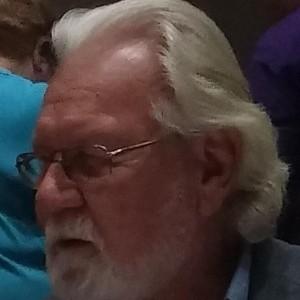 RP
ROD P.

United States
04/06/2022
Much more than I had expected...I just love it.
Helps greatly with my bible studies...
April C.

United States
Ioana N.

Canada
07/02/2020
KJV Platinum Remnant Study Bible ( Blue Leather)
It is a great bible and excellent in everything in my view. References are easy to follow. Everyone should invest in this KJV no doubt . God bless you for the wonderful work you have done. 100% platinum Remnant Study Bible for sure.
Klaus P.

United States
05/19/2020
Wonderful Bible
Absolutely beautiful bible, I purchased it for my wife's birthday and she loves it. Worth every penny...