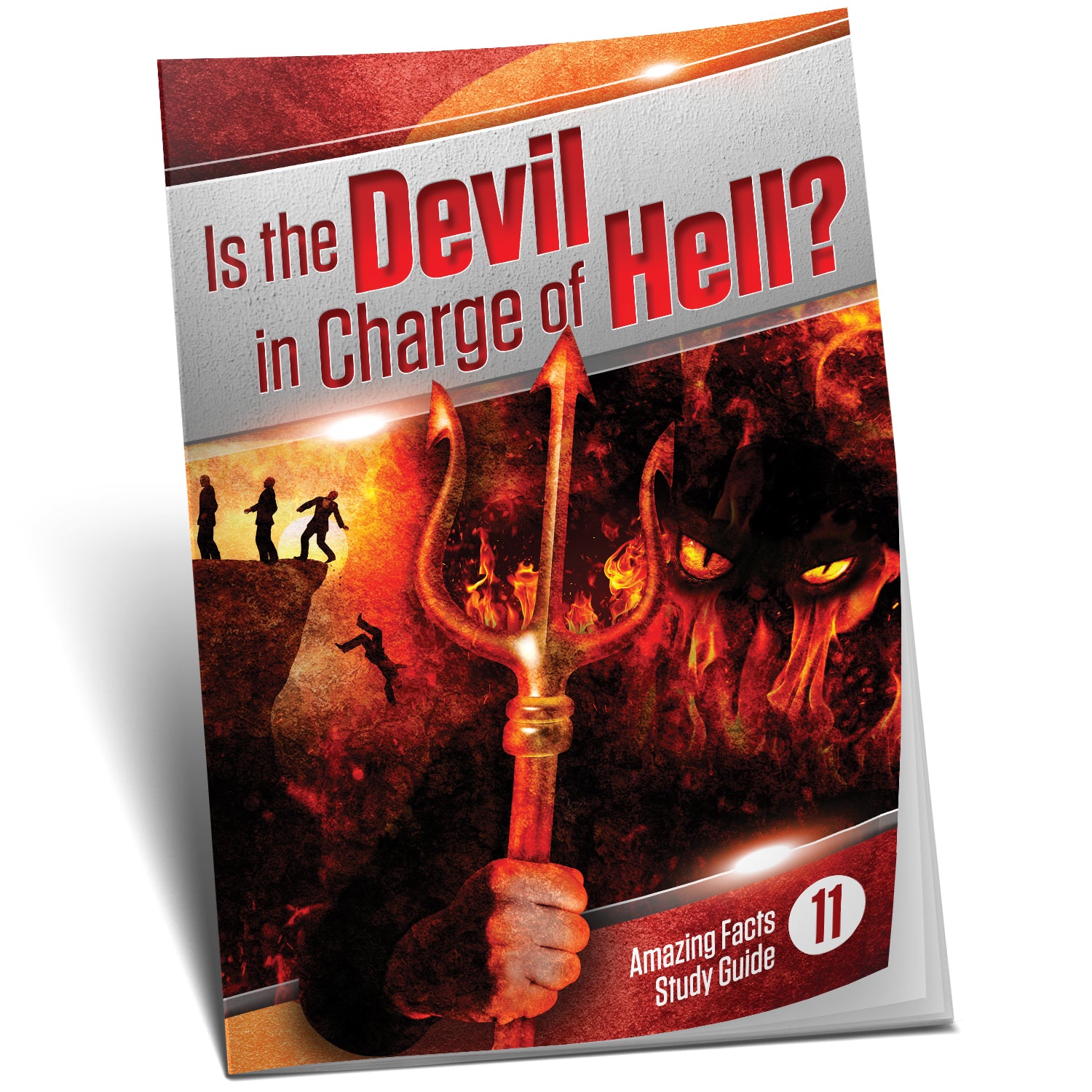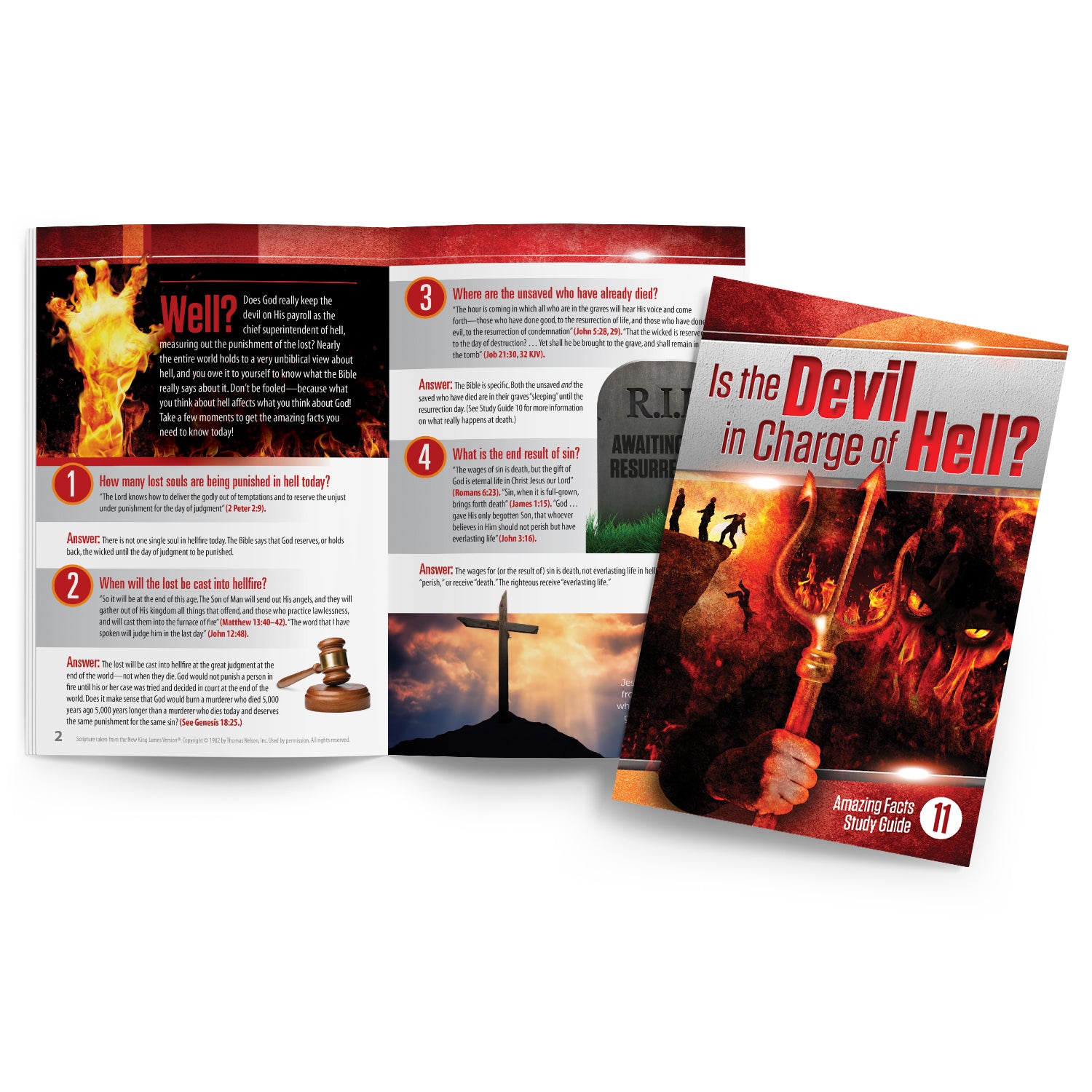 Is The Devil in Charge of Hell? by Bill May
In stock
Pickup available at 1
Usually ready in 2 hours
Is The Devil in Charge of Hell? by Bill May
1
Pickup available, usually ready in 2 hours
6615 Sierra College Boulevard
Granite Bay CA 95746
United States
+19164343880
Well? Does God really keep the devil on His payroll? Is he the chief superintendent of hell measuring out the punishment of the lost? Nearly the entire world holds a very unbiblical view about hell, and you owe it to yourself to know what the Bible really says about it. Don't be fooled, because what you think about hell certainly affects what you think about God's character! Take a few moments to get the amazing facts you need to know today!
How many lost souls are being punished in hell today?
When will sinners be cast into hellfire?
Where are sinners (who have died) now?
What is the end result of sin?
What will happen to the wicked in hellfire?
When and how will hellfire be kindled?
How big and how hot will hellfire be?
How long will the wicked suffer in the fire?
Will the fire eventually go out?
What will be left when the fire goes out?
Will the wicked enter hell in bodily form and be destroyed both soul and body?
Will the devil be in charge of hellfire?
Does the word "hell" as used in the Bible always refer to a place of burning or punishment?
What is God's real purpose in hellfire?
Isn't the work of destroying sinners foreign to God's nature?
What are God's post-hell plans for the earth and His people?
Customer Reviews
Rabindra R.

United States
09/23/2020
Devil in Charge of ****?
Very informative and clarifying.
02/09/2014
Outstanding
In my 25 years as a Christian, always in bible believing churches I have not heard some of the things this study covered. Some of it was refreshing (those who haven't accepted Christ will not burn for eternity). This made a lot more sense than what I previously thought about **** and eternity. Thank you for not making this a 200 page book, but putting it in a compact study that can be easily understood by everyone. You did not add or take away from the Word of God. Refreshing. You explained and put in context, but did not change the Word. Thank you. This will remain on my shelf as a reference, and will be reread often. I read through this this evening with my seventeen year old son and he found it interesting, and changed his view that those that go to **** would spend eternity burning.
12/12/2013
Searched for answers - FOUND
Was especially interested in explanation of the parable of Rich man and Lazarus. Would have appreciated if Parable had been defined. Many believe they were situations that happened rather than stories that were used to explain truths.
11/26/2013
I would buy this product again and again
I had to explain to a friend 'the state of the dead and the Devil. This produts made the job very easy.
11/21/2013
is the dvil in charge of ****
I like this booklet, because it helped with things didn't understand.
05/20/2013
the devil made me do it!
These bible guides are extremely addictive! The more you read, the more you WANT to learn
05/19/2013
Excellent explaination!
Personal study