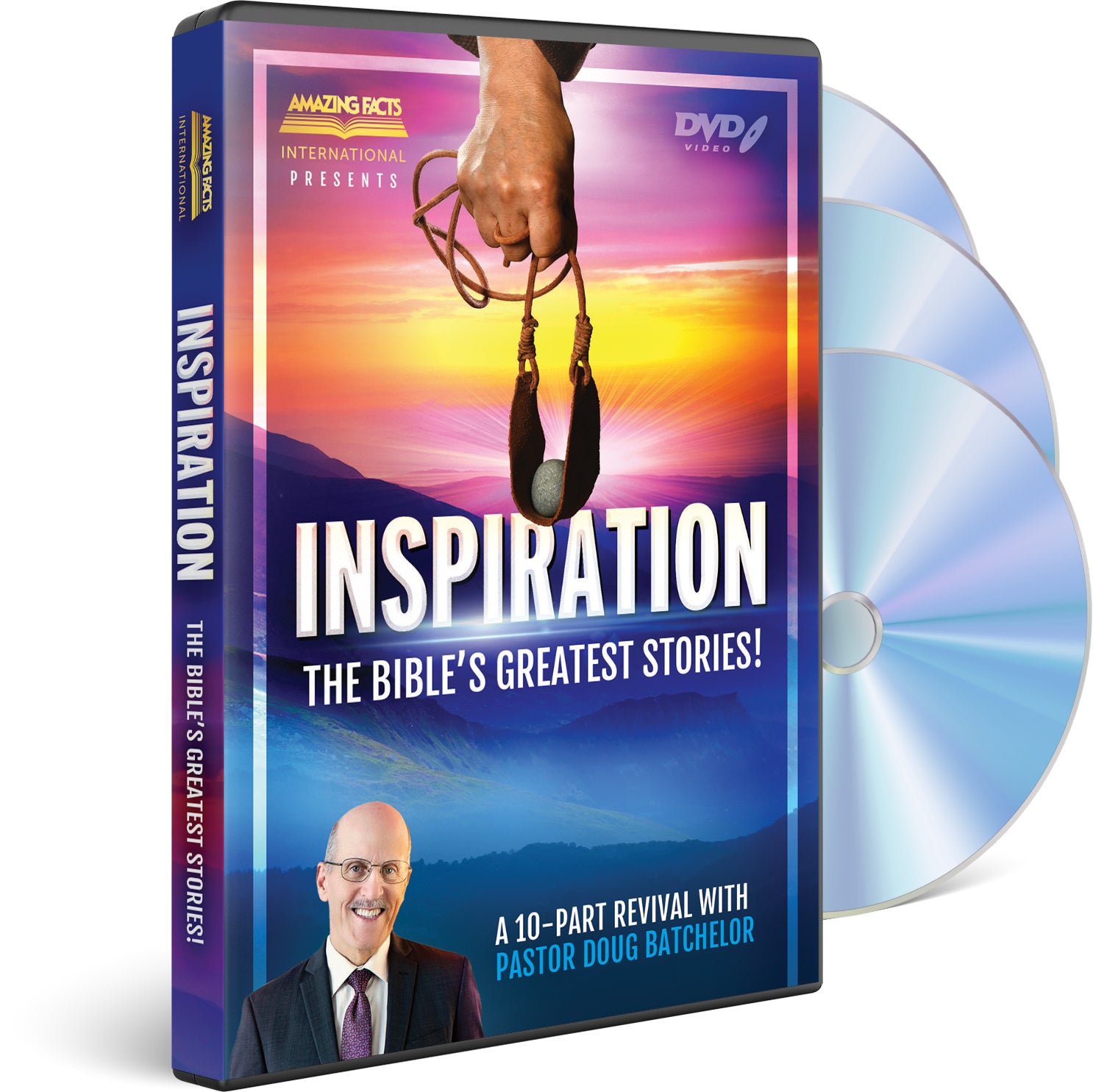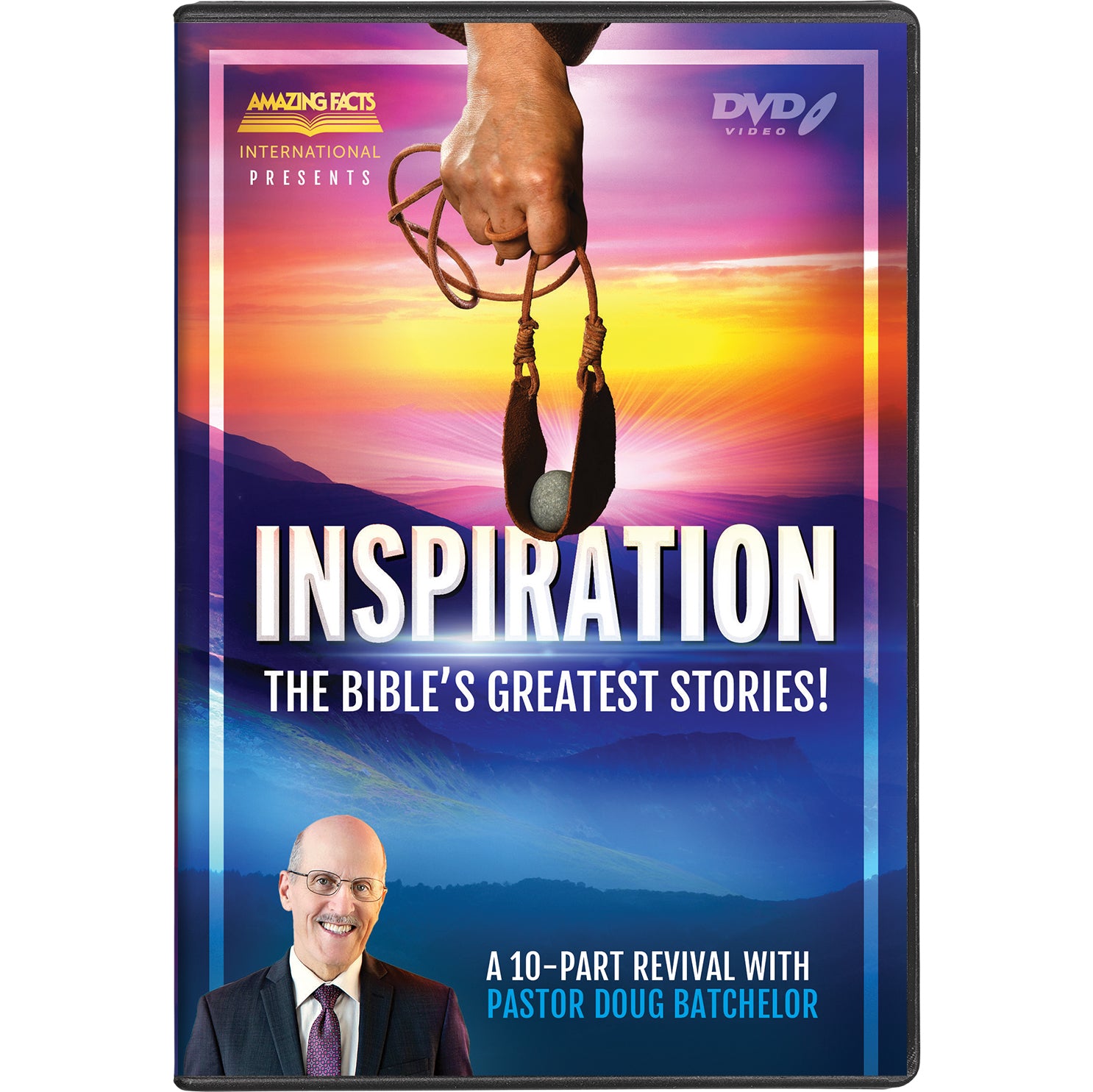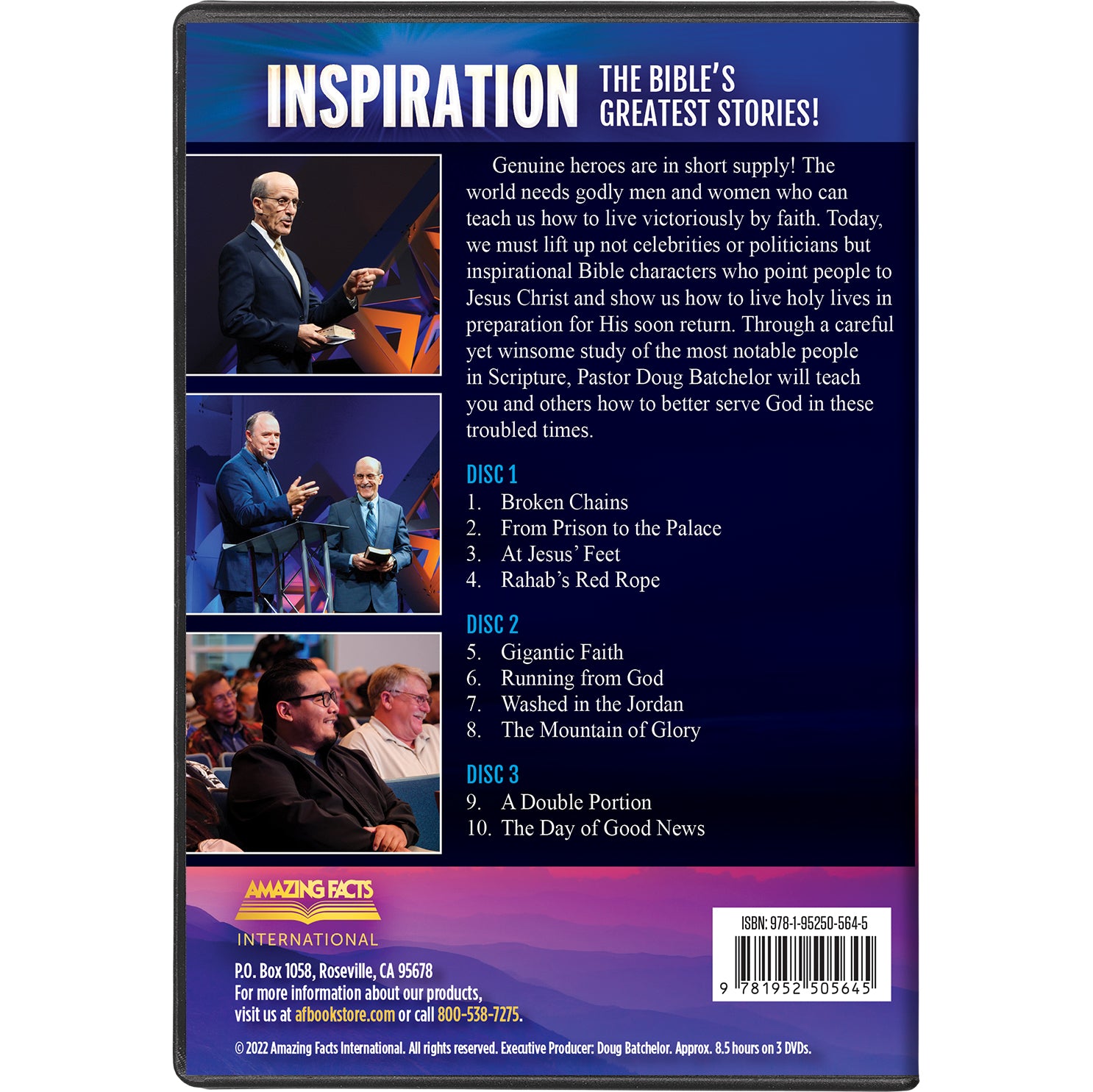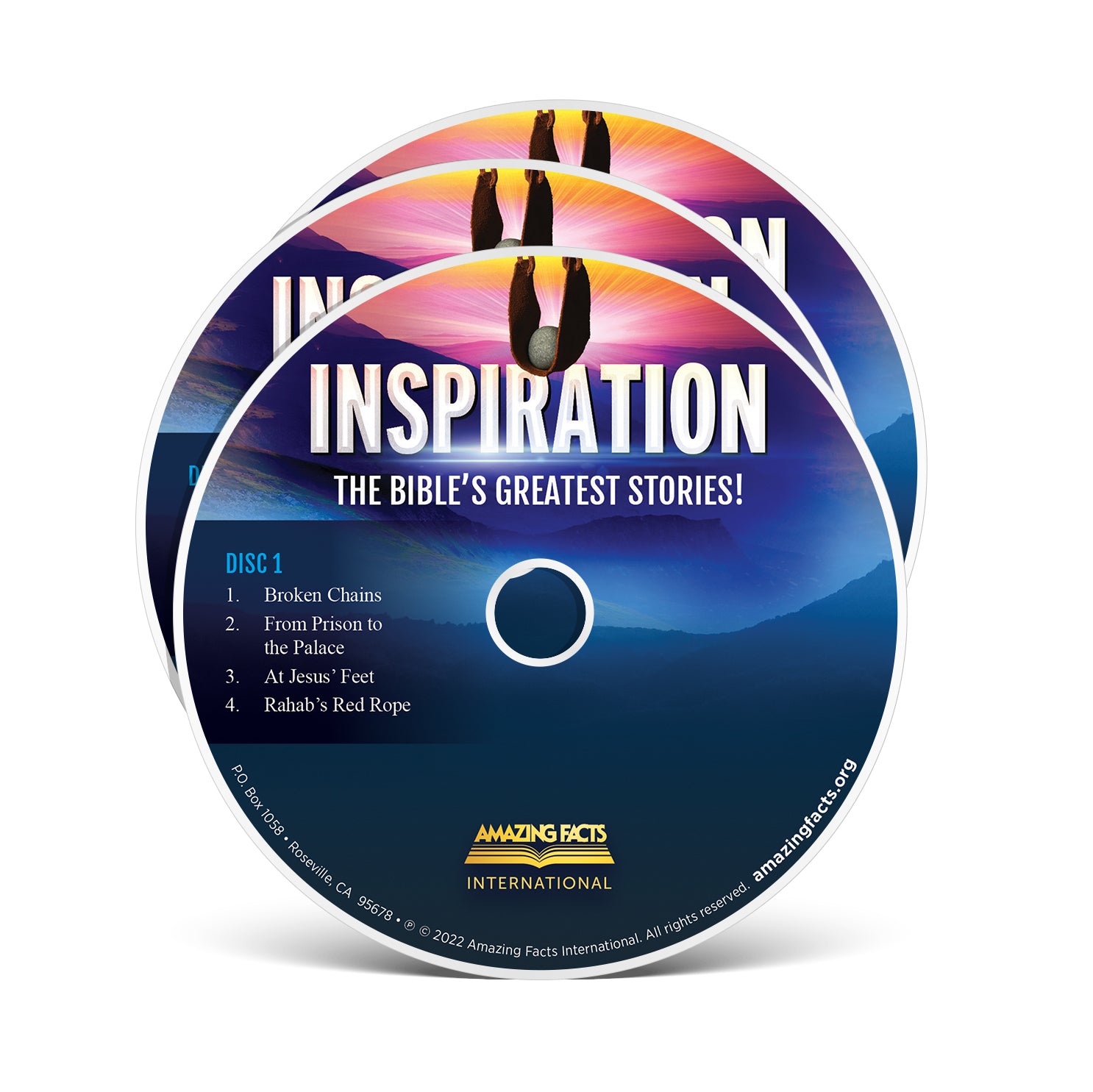 Inspiration: The Bible's Greatest Stories DVD Series by Doug Batchelor
In stock
Pickup available at 1
Usually ready in 2 hours
Inspiration: The Bible's Greatest Stories DVD Series by Doug Batchelor
1
Pickup available, usually ready in 2 hours
6615 Sierra College Boulevard
Granite Bay CA 95746
United States
+19164343880
Inspiration: The Bible's Greatest Stories
A 10-Part Revival Series with Pastor Doug Batchelor
Genuine heroes are in short supply! The world needs godly men and women who can teach us how to live victoriously by faith. Today, we must lift up not celebrities or politicians but inspirational Bible characters who point people to Jesus Christ and show us how to live holy lives in preparation for His soon return. Through a careful yet winsome study of the most notable people in Scripture, Pastor Doug Batchelor will teach you and others how to better serve God in these troubled times.
 Disc 1
Broken Chains
From Prison to the Palace
At Jesus' Feet
Rahab's Red Rope
 Disc 2
Gigantic Faith
Running from God
Washed in the Jordan
The Mountain of Glory
Disc 3
A Double Portion
The Day of Good News
Customer Reviews
Sandy B.

United States
12/01/2023
Through Pastor Doug's voice
I bought tons of DVDs for others to stumble across at a thrift store- just as I did a couple? of years back. Unfortunately my voice MIAs on me so I thought I could help others run into Pastor Bachelor's epiphany too. I've not seen this DVD. I bought several with God's quantity (7) and others for me.
Karen H.

United States
06/03/2023
Very informative
I have learned a lot about the Bible through the DVDs
Kathy F.

United States
06/02/2023
"Inspiration, the Bible's Greatest Stories"
This 10-part series featuring some very interesting Bible characters is right up my alley. I love learning about particular people in the Bible and their experience walking with God, which is not always on a flower-strewn path. The messages give me hope for my walk with God. Thank you Pastor Doug.
Irwin F.

United States
03/01/2023
Dvd
I like all the information included. It's all educating for me. All Amazing Facts books , mag's, are all inspiring and understandable. Good addition to your library Collection. I personally need to hear and live these conversation's.
Maria P.

United States
01/29/2023
Praying and preparing for The Outpouring of The Holy Spirit
Well written.Importance of the Need of The preparation for and the need of The Holy Spirit And The Latter Rain, clearly defined.