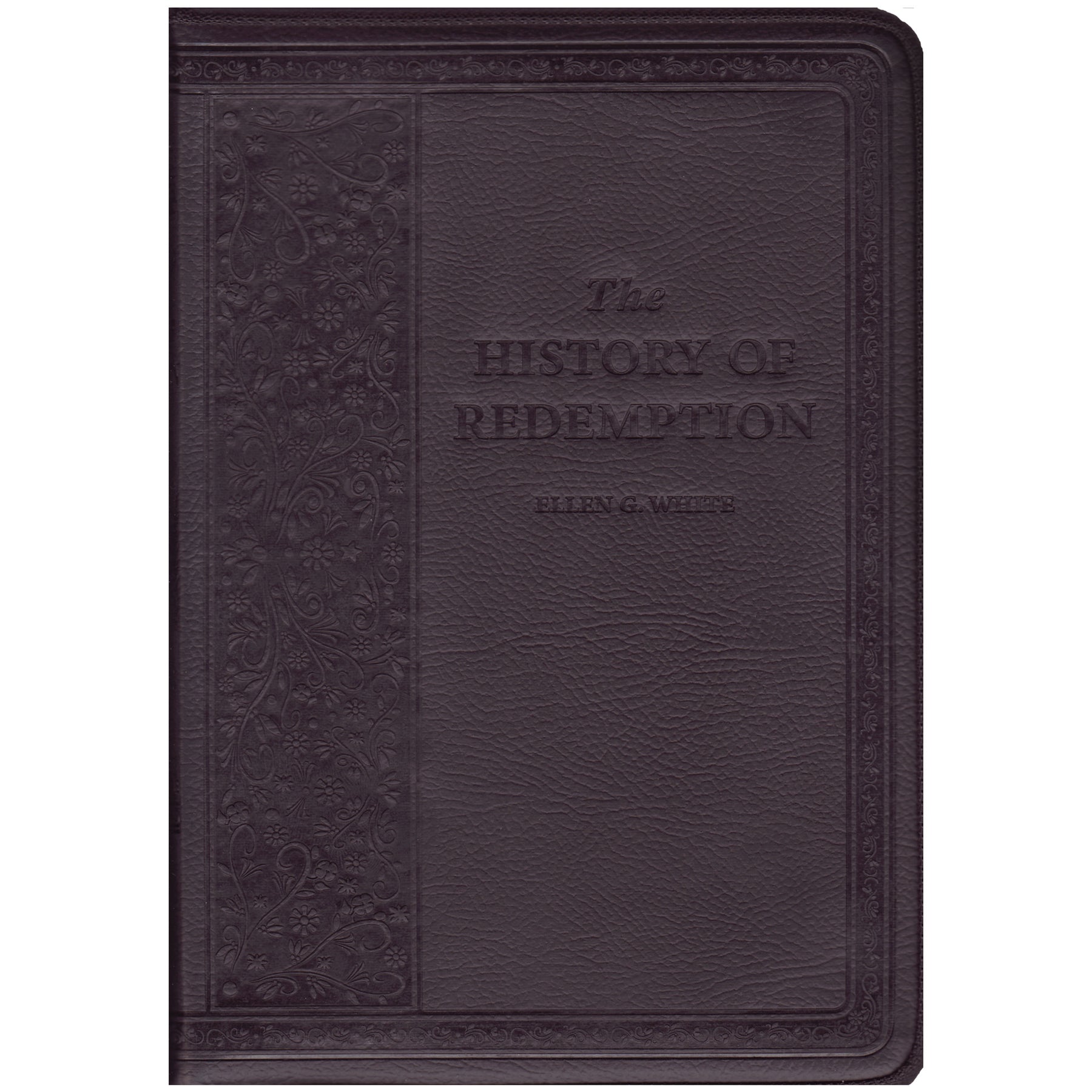 History of Redemption (Black) Ellen White by Everlasting Gospel
History of Redemption (Black)
The greatest devotional books written by Ellen White in one convenient volume.
You can now carry with you the complete text of Patriarchs and Prophets, Prophets and Kings, The Desire of Ages, Thoughts from the Mount of Blessing, Christ's Object Lessons, The Acts of the Apostles, The Great Controversy and Steps to Christ, in an attractive single volume no bigger than your Bible. The History of Redemption is a remarkable product at a remarkable price.
Customer Reviews
Write a Review
Ask a Question
10/01/2021
Buddy B.

United States
All in one
It is an amazing life changing combination of books you can carry in one hand.
05/02/2021
Aaron W.

United States
Great quality
Great quality, great book to read, love the zipper! Thank you thank you.
organized, simplicity
its such a blessing to have this storehouse of knowledge at your fingertips. its so important for us to lean on GODS understanding and not our own opinions, a must have for sabbath school class!