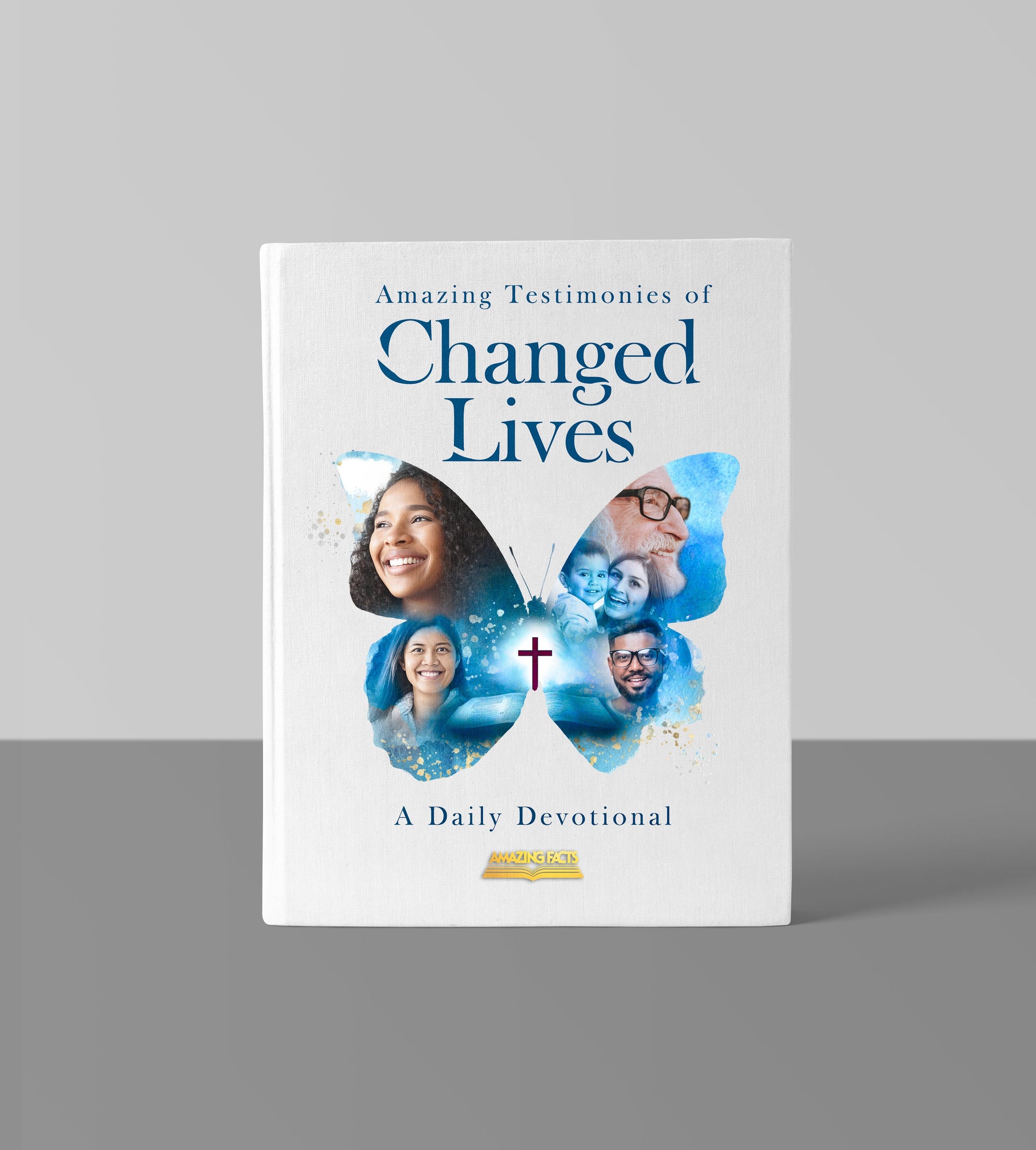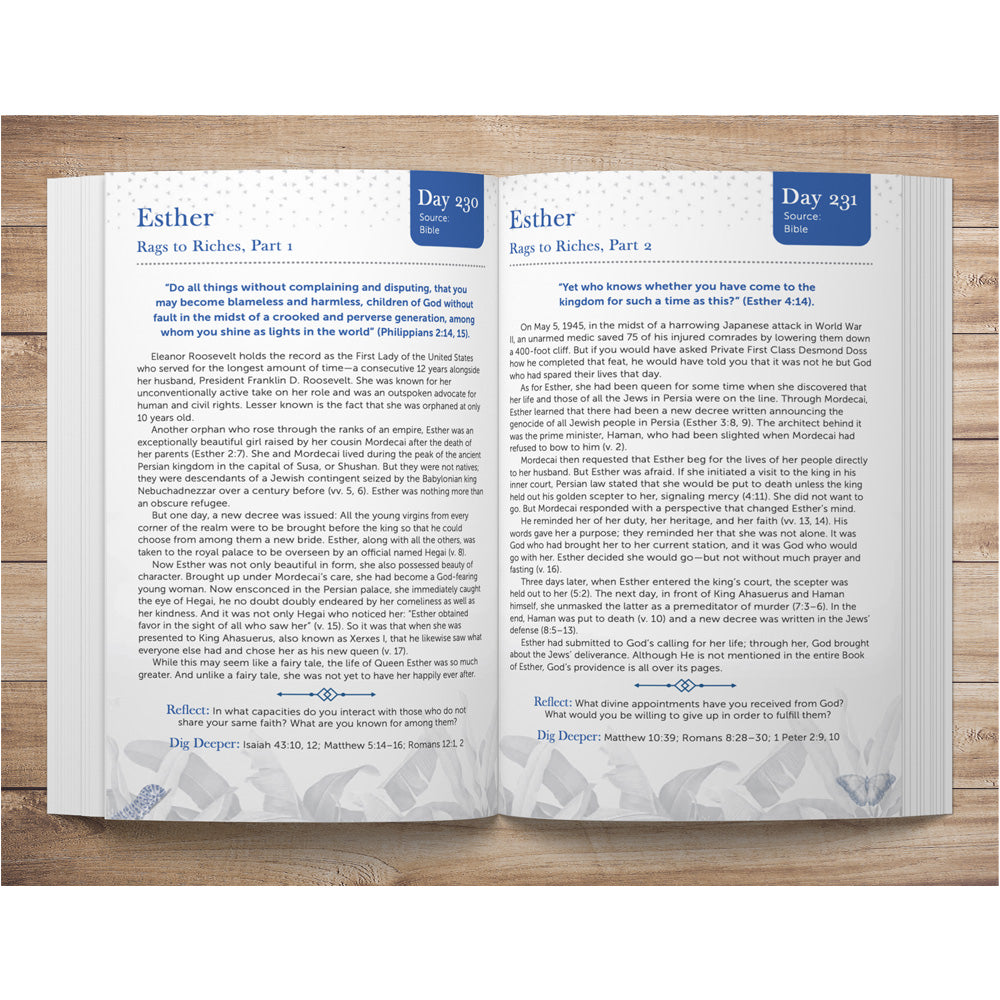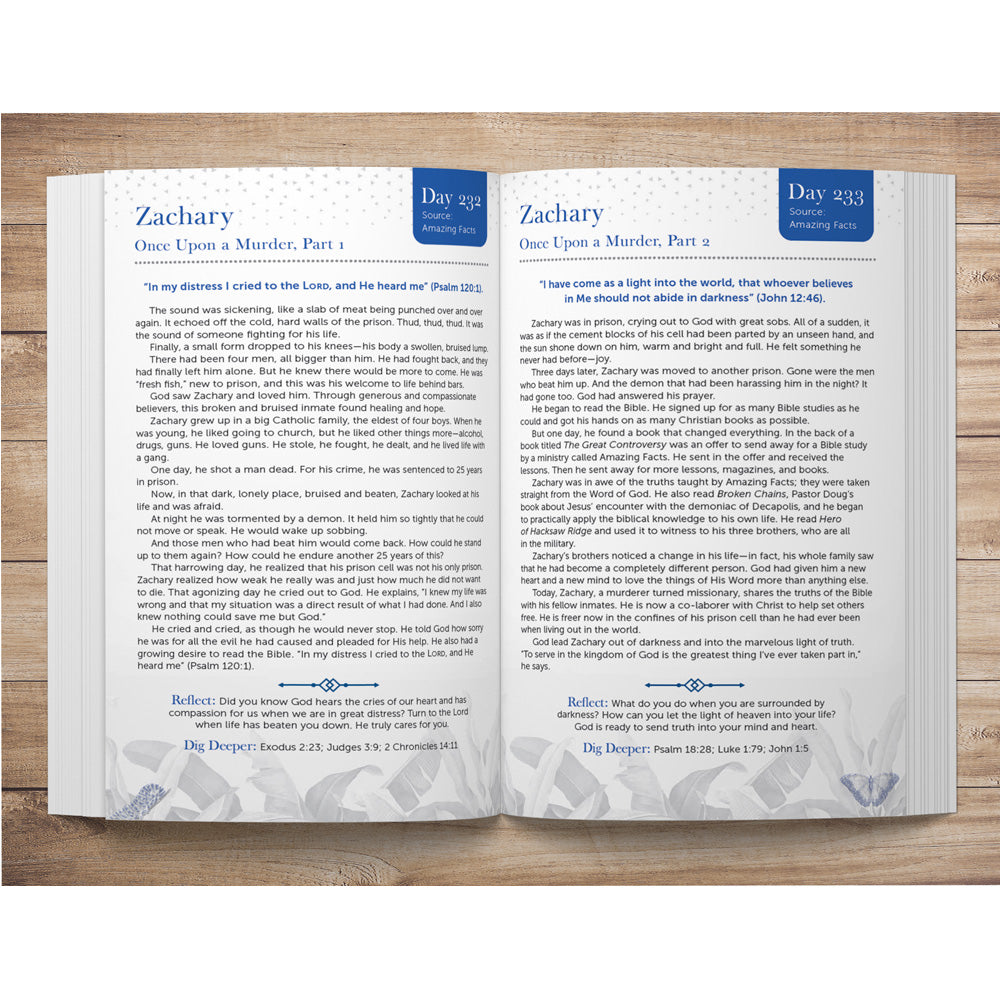 (Hardcover) Amazing Testimonies of Changed Lives: A Daily Devotional by Amazing Facts
"You are an epistle of Christ, ministered by us, written not with ink but by the Spirit of the living God, not on tablets of stone but on tablets of flesh, that is,
of the heart." —2 Corinthians 3:3

Amazing Testimonies of Changed Lives is a moving daily devotional full of beautifully told conversion stories about people just like you.
You'll read familiar Bible accounts, like that of the apostle Paul; stories from great men and women in history, like Martin Luther and Fanny Crosby—and even Amazing Facts testimonies of people who accepted Christ, turning from death to eternal life.

You'll be inspired by these thrilling accounts of hearts changed by the power of the Holy Spirit. You'll even be convinced that God can change your life too!
Product Details:
| | |
| --- | --- |
| Author: Amazing Facts | Pages: 368 |
| Publisher: Amazing Facts | Format: Hardcover |
| Publication Date: November 2020 | ISBN: 9-781-58019-720-5 |
Customer Reviews
Silvia W.

United States
02/04/2022
Great devotional
I gave as a gift to my daughter and her boyfriend, but also got me the kindle version. I love how inspiring the stories are. A mixture of Bible stories, testimonies and Protestant fathers, I love it!
James L.

United States
06/06/2021
JL
I like it! I am still reading it.
JC F.

United States
03/02/2021
Exceeded my Expectations!
I am often encouraged by the testimonies of others, so my wife and I ordered as many copies as we could to share with family and friends. We kept one for ourselves. I was not disappointed. No feedback from recipients... yet, but I have been very blessed and encouraged... yea even motivated by reading the diverse stories. I also like that the book often mentions Amazing Facts, which might lead some to seek out the wealth of resources and spiritual blessings AF has to offer.
Darlene K.

United States
02/03/2021
Devotional purchase changed lived
Excellent service, delivery & product!
Arvi G.

United States
02/02/2021
Present Time testimonies
We are currently having Amazing Facts Bible Studies with two family friends. We have gifted them this devotional to let them know that the Bible and the God of the Bible changes lives! We are a loving testament of that. Heaven will wrestle darkness for one precious soul. God bless the ministry! Jesus is coming soon!
Yahnique D.

United States
01/05/2021
Great motivational stories and thoughts
It has only been a couple of days but I can say that I have found the layout and the content very inspiring. It did not disappoint.
Chrissie P.

United States
01/04/2021
Changed Lives
Well I was going to give them to my non Adventist relatives, but when I found out that there were multiple texts missing the word Lord in them and some incomplete sentences in the text. I did not give them to them. Also sometimes it sounds like a commercial for Amazing Facts.. That being said the conversion stories are very interesting.