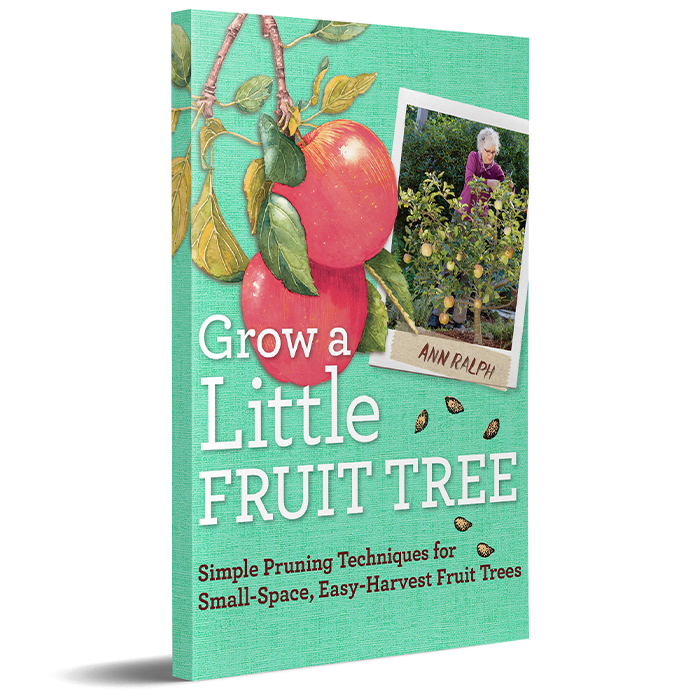 Grow a Little Fruit Tree: Simple Pruning Techniques for Small-Space, Easy-Harvest Fruit Trees by Ann Ralph
Grow your own apples, figs, plums, cherries, pears, apricots, and peaches in even the smallest backyard! Ann Ralph shows you how to cultivate small yet abundant fruit trees using a variety of specialized pruning techniques. With dozens of simple and effective strategies for keeping an ordinary fruit tree from growing too large, you'll keep your gardening duties manageable while at the same time reaping a bountiful harvest. These little fruit trees are easy to maintain and make a lovely addition to any home landscape.
Ann Ralph is a fruit tree specialist with twenty years of nursery experience. She teaches pruning classes in the San Francisco Bay Area and lives in the Sierra foothills near Jackson, California.
Book details

Price:

 

$16.95

Other formats:

 

book

Size:

 

7 x 9

Pages:

 

168

Format:

 

Paperback / softback

ISBN:

 

9781612120546
Customer Reviews
Jennie R.

United States
02/28/2023
Very Informative
I'm a brown thumb; so this book was very informative. Found that some of the things I have been doing was correct and found I had to do MORE pruning.