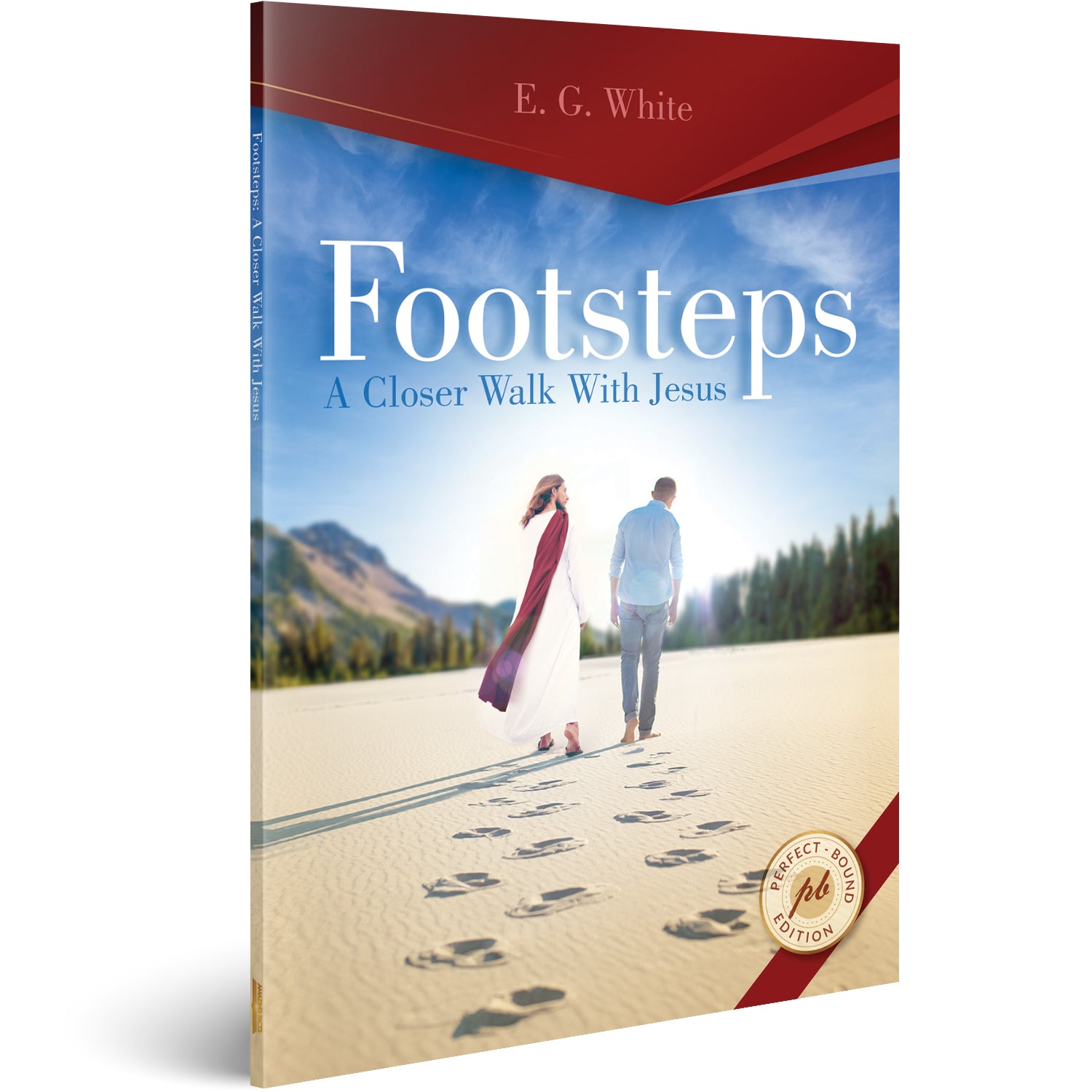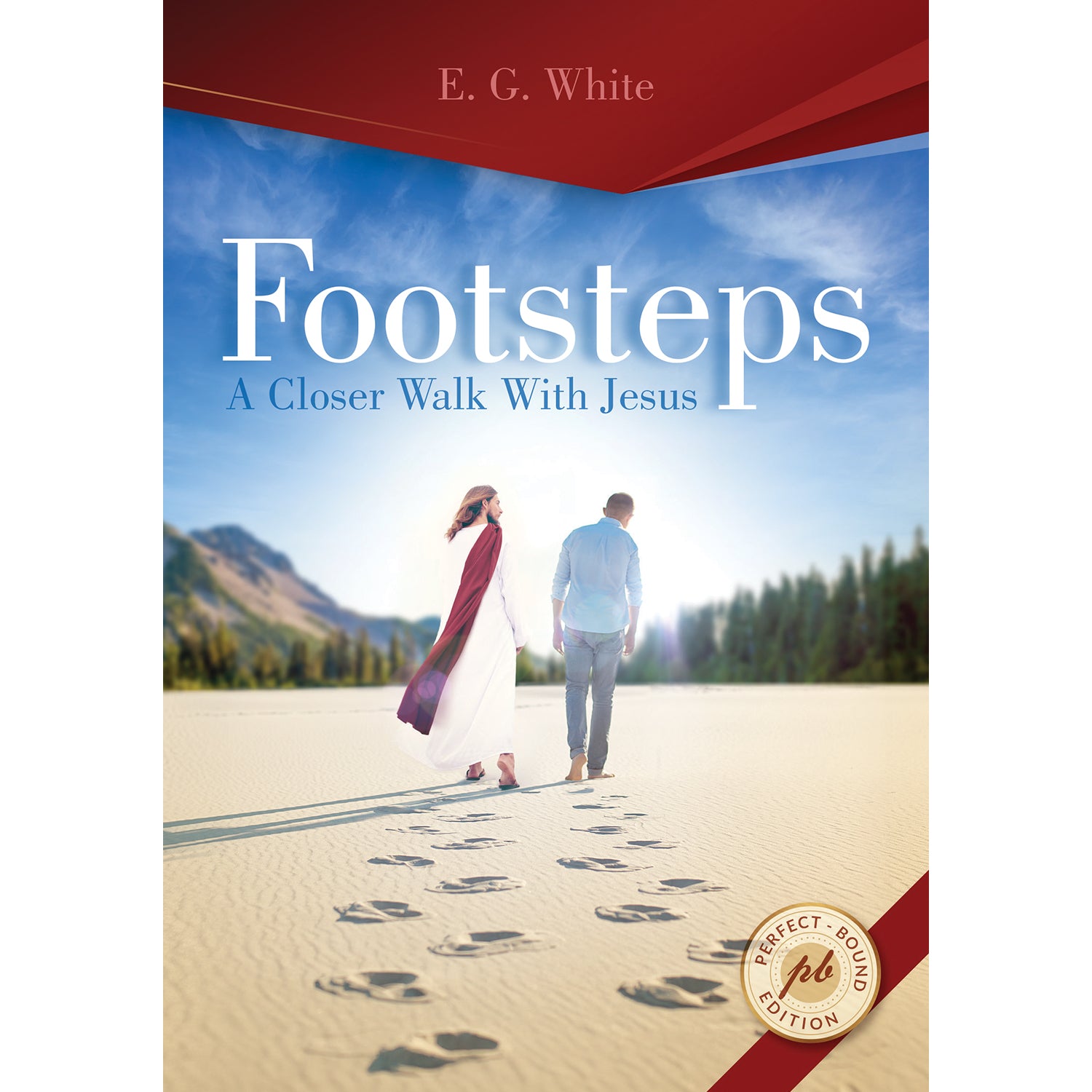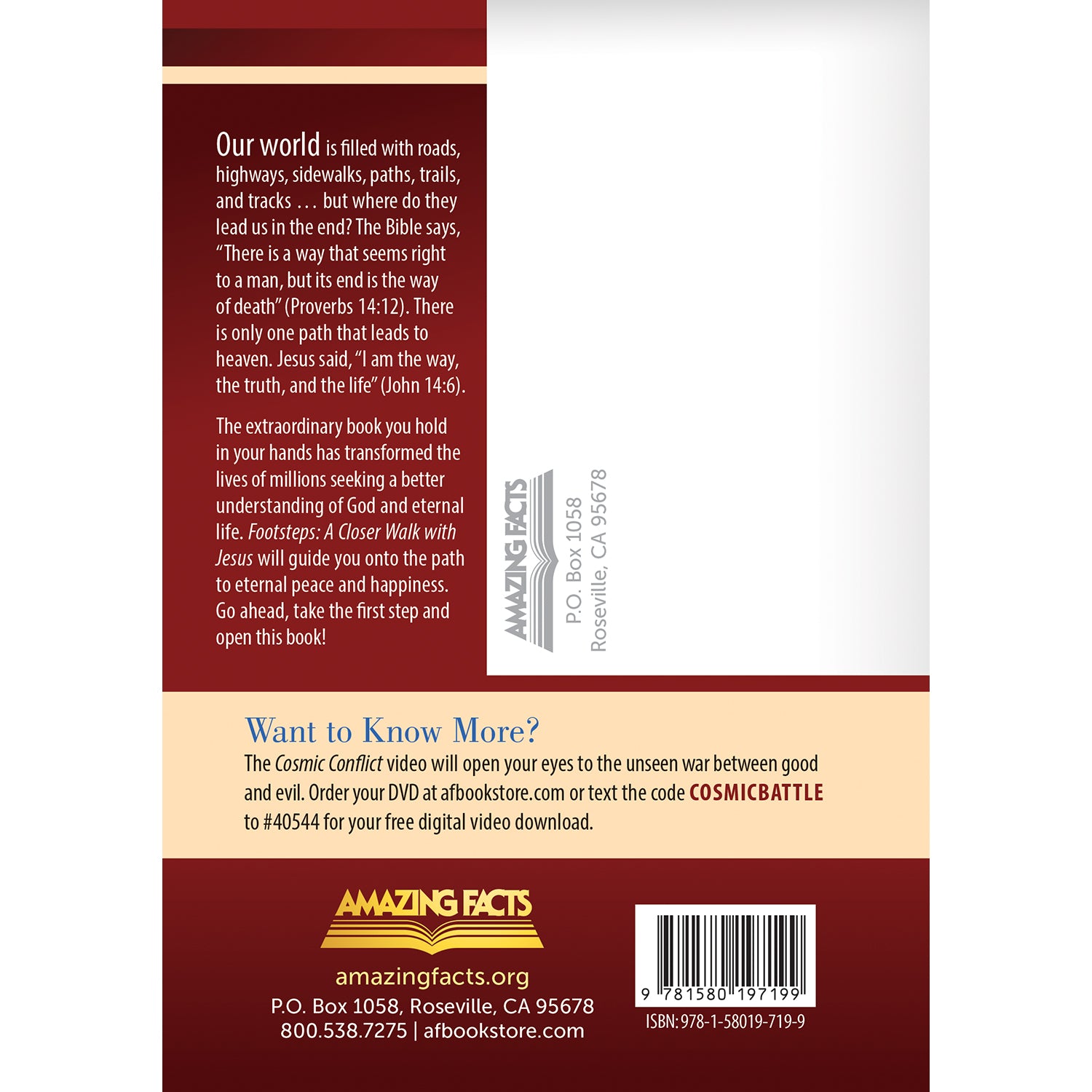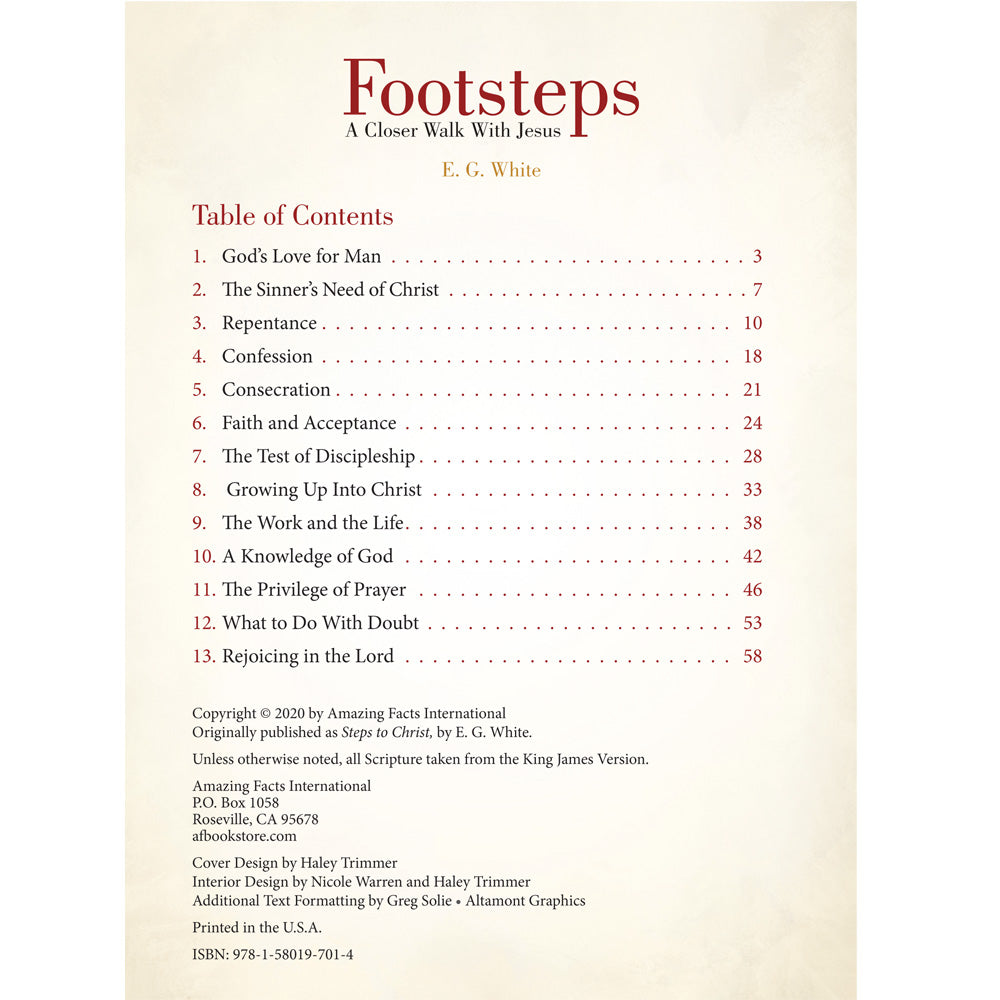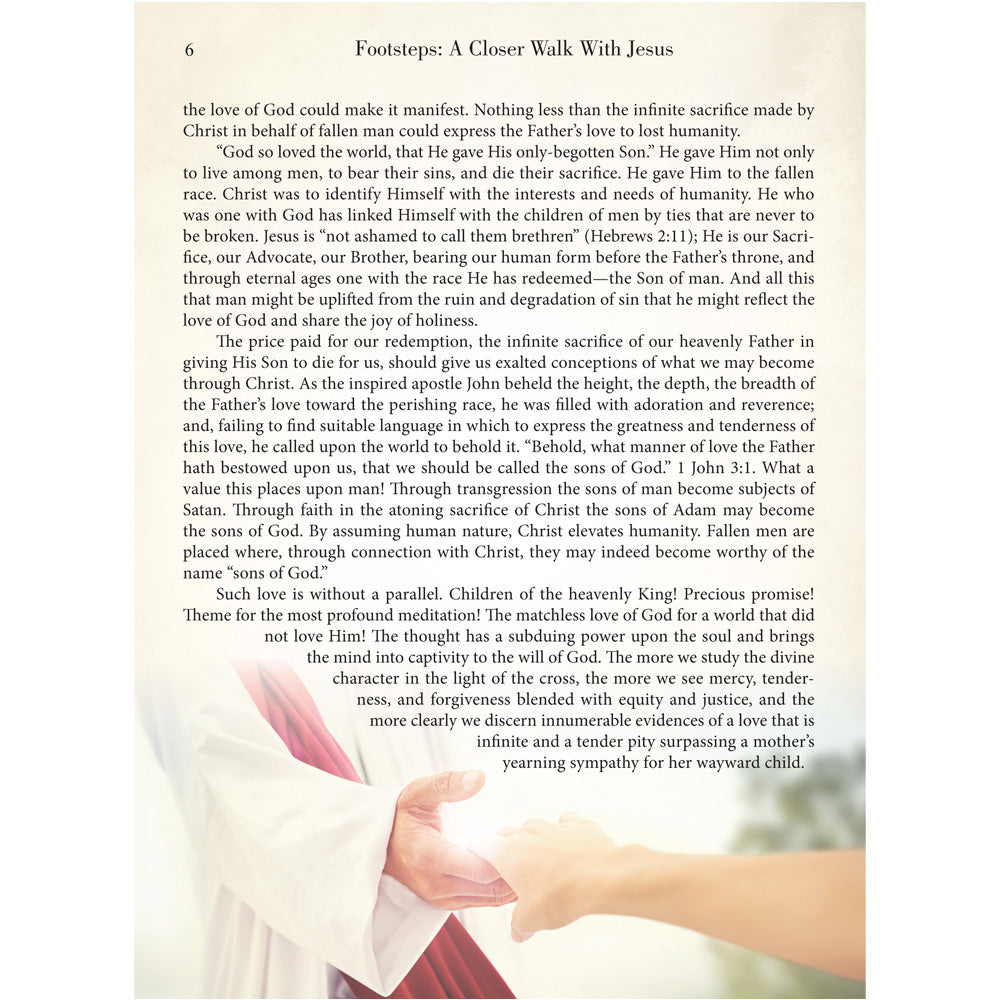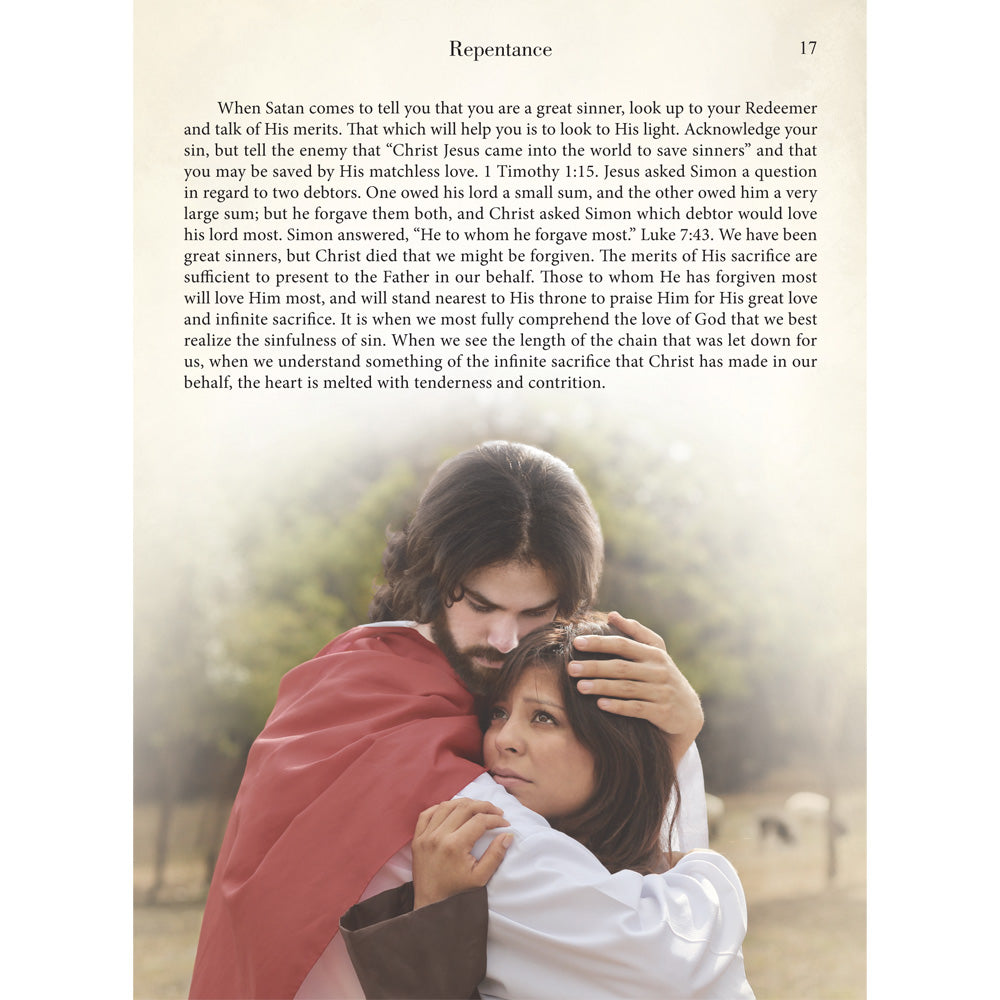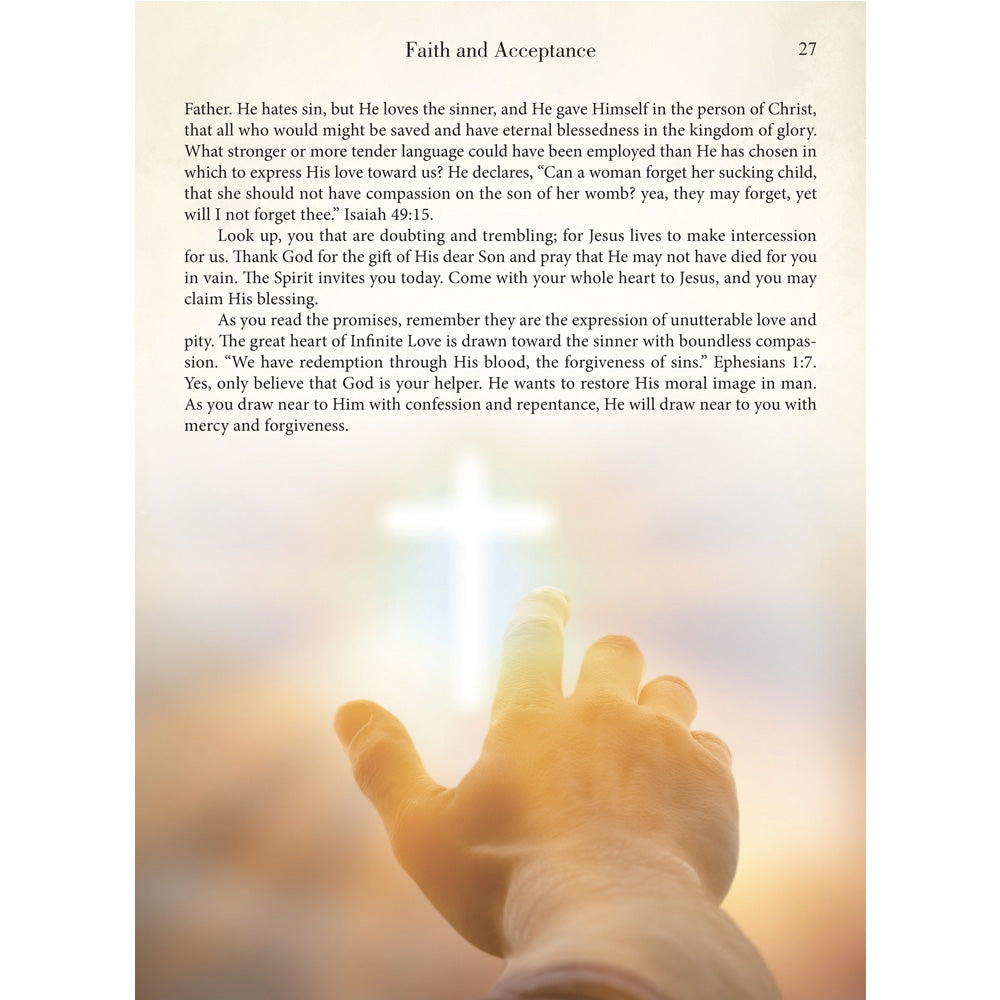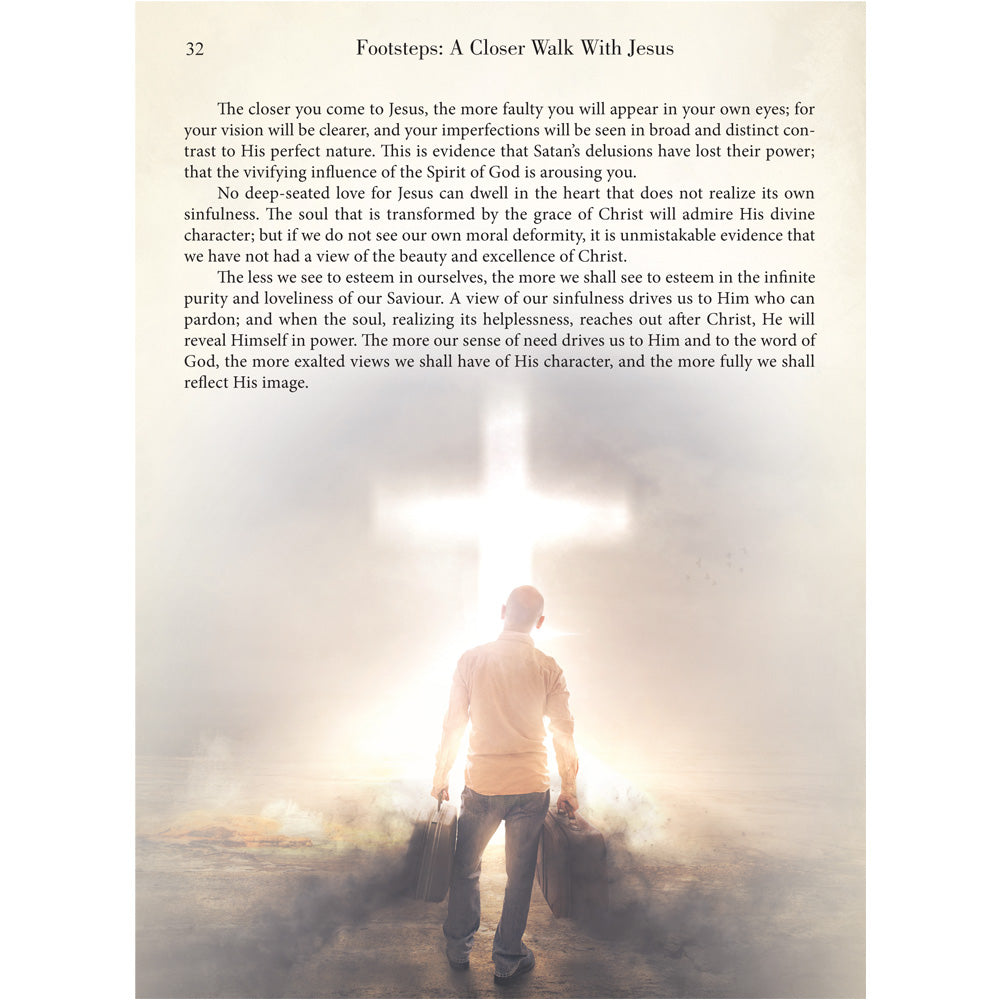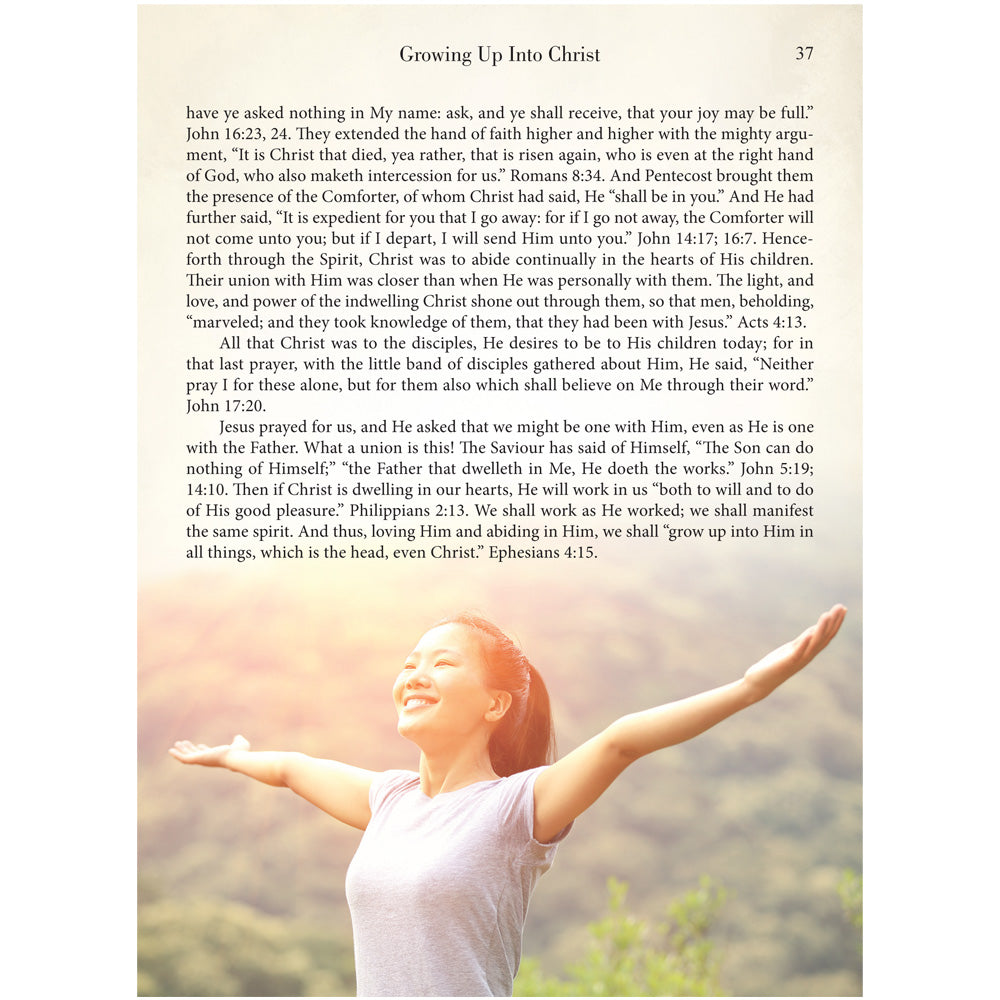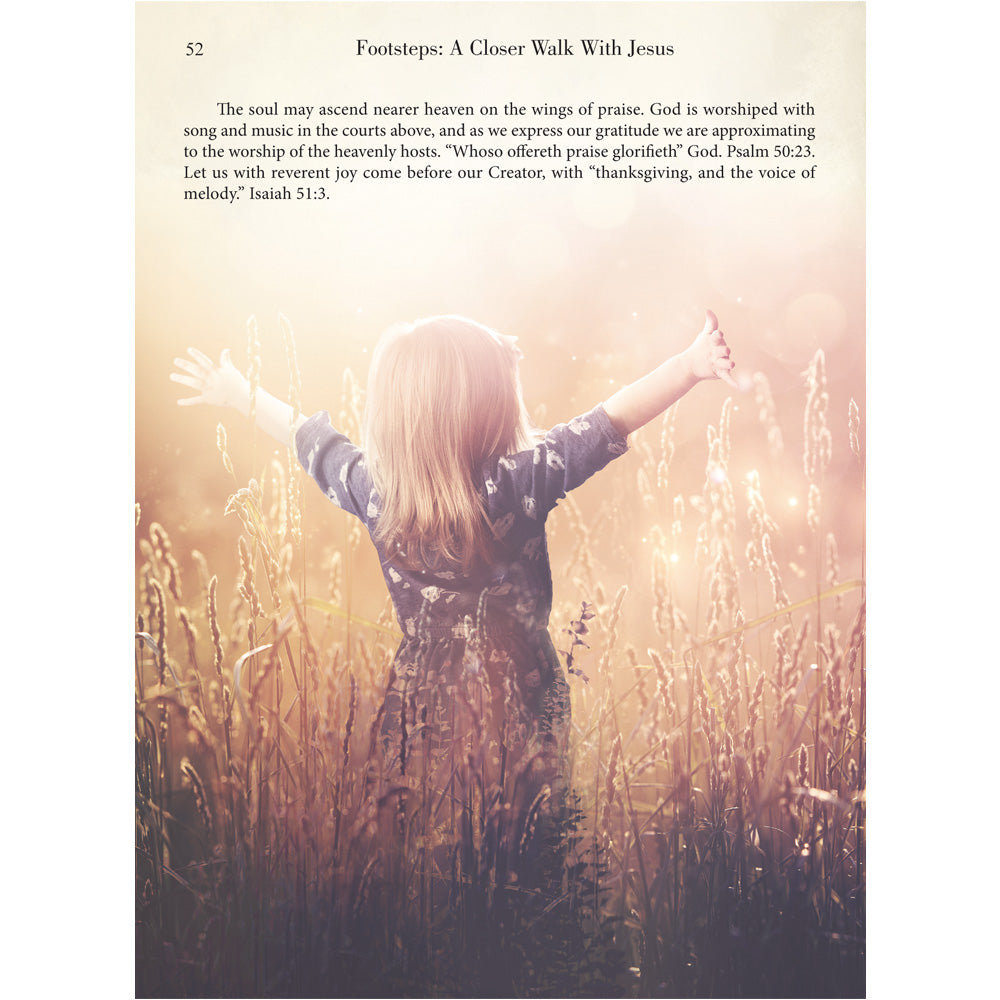 Footsteps: A Closer Walk With Jesus (Steps to Christ) by Ellen White
In stock
Pickup available at 1
Usually ready in 2 hours
Footsteps: A Closer Walk With Jesus (Steps to Christ) by Ellen White
1
Pickup available, usually ready in 2 hours
6615 Sierra College Boulevard
Granite Bay CA 95746
United States
+19164343880
Beautiful and full-colored edition of Steps to Christ

Thousands have become acquainted with Jesus through this powerful, life-changing book. And it has helped many more, including those who have walked with Him for years, to know Him better.
In just thirteen chapters, you'll discover the steps to finding a forever friendship with Jesus. You will read about His love for you, repentance, faith and acceptance, growing like Him, the privilege of prayer, what to do with doubt, and how to spend your days rejoicing in your Best Friend, Jesus.
Call us for a tax-deductible MASS MAILING opportunity on this product!
Customer Reviews
Olga D.

United States
10/01/2023
Steps to Christ
I bought them for the men shelter.
Nerry J.

United States
09/12/2023
Steps To Christ
Excellent!
Elesio A.

United States
08/02/2023
Delivered in time
Satisfied with the items received and ready to share with family and friends.
Vera H.

United States
07/01/2023
Witnessing for Christ
I was impressed to use this book as a witnessing tool to people I have just met. I could buy it by bulk but I know Amazing Facts will follow up with the individuals with if I purchase it from their store.
mae m.

United States
03/01/2023
substance abuse clinician.
I love the books that go along with the bible.
Sef W.

New Zealand
01/18/2023
Footsteps
Awesome, ready to hand out
Marilyn J.

United States
12/01/2022
The Fall & Rise of Jerusalem
I love the cover! The cover is the greatest interest of people today. They want to know about Israel and what is going to happen. That cover was an excellent choice.