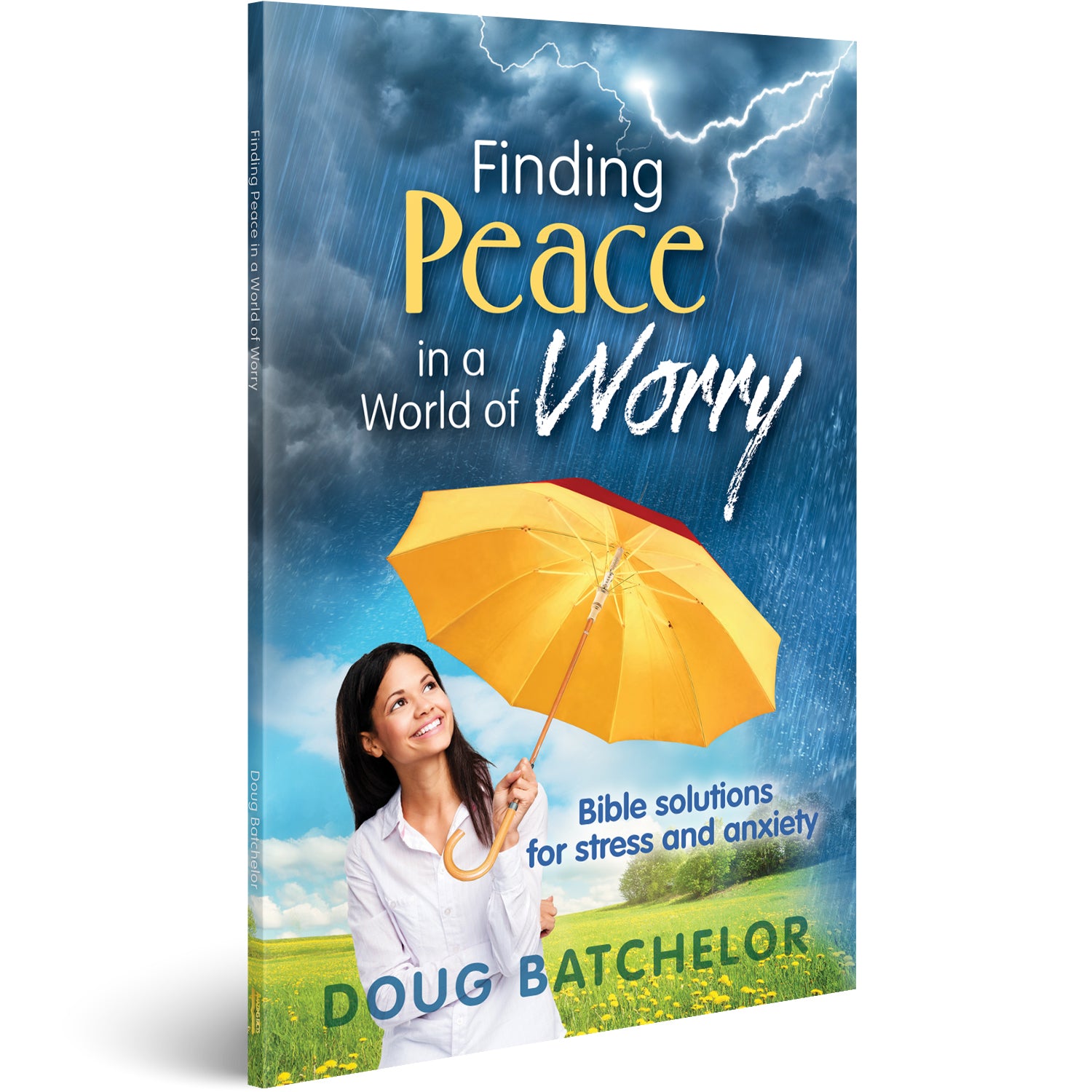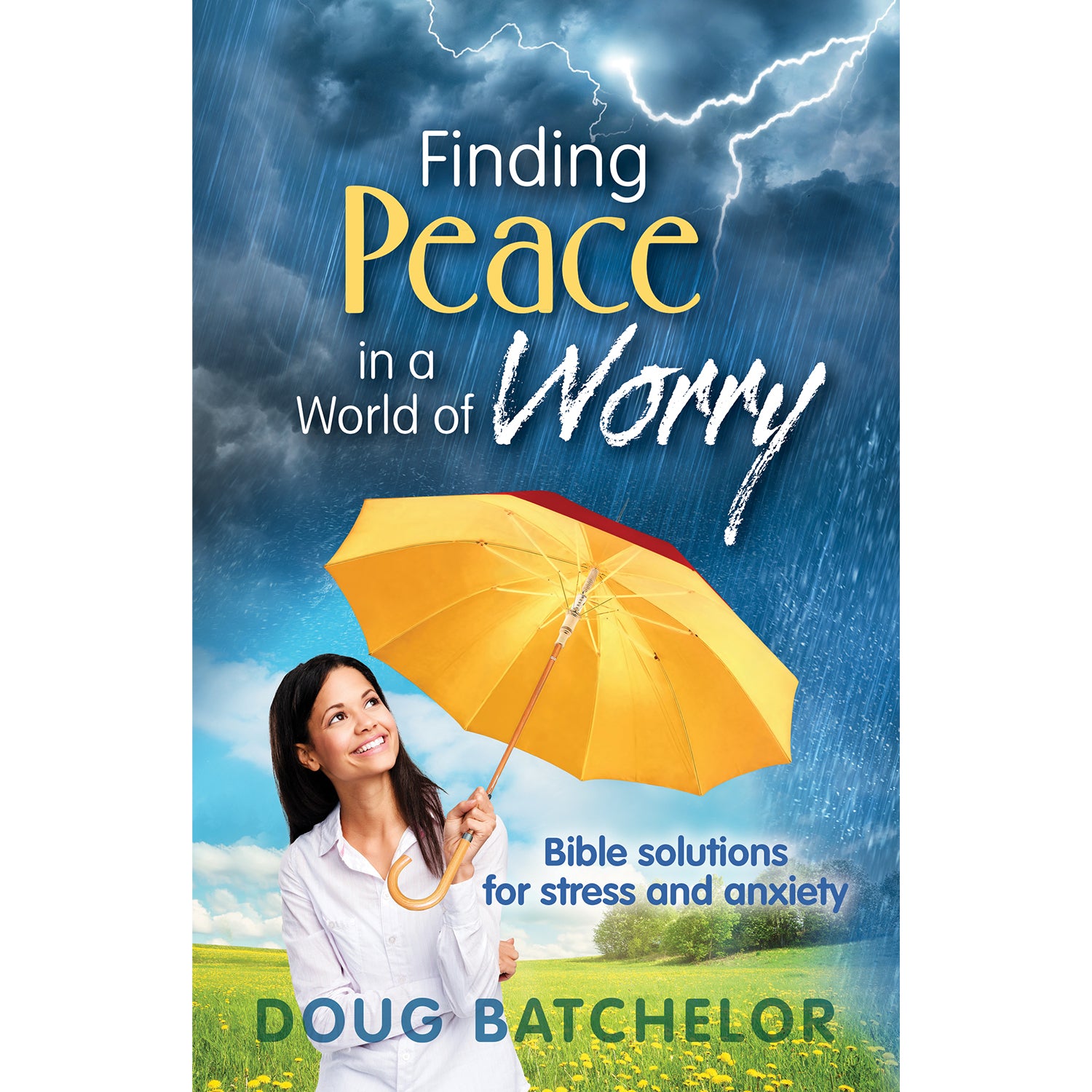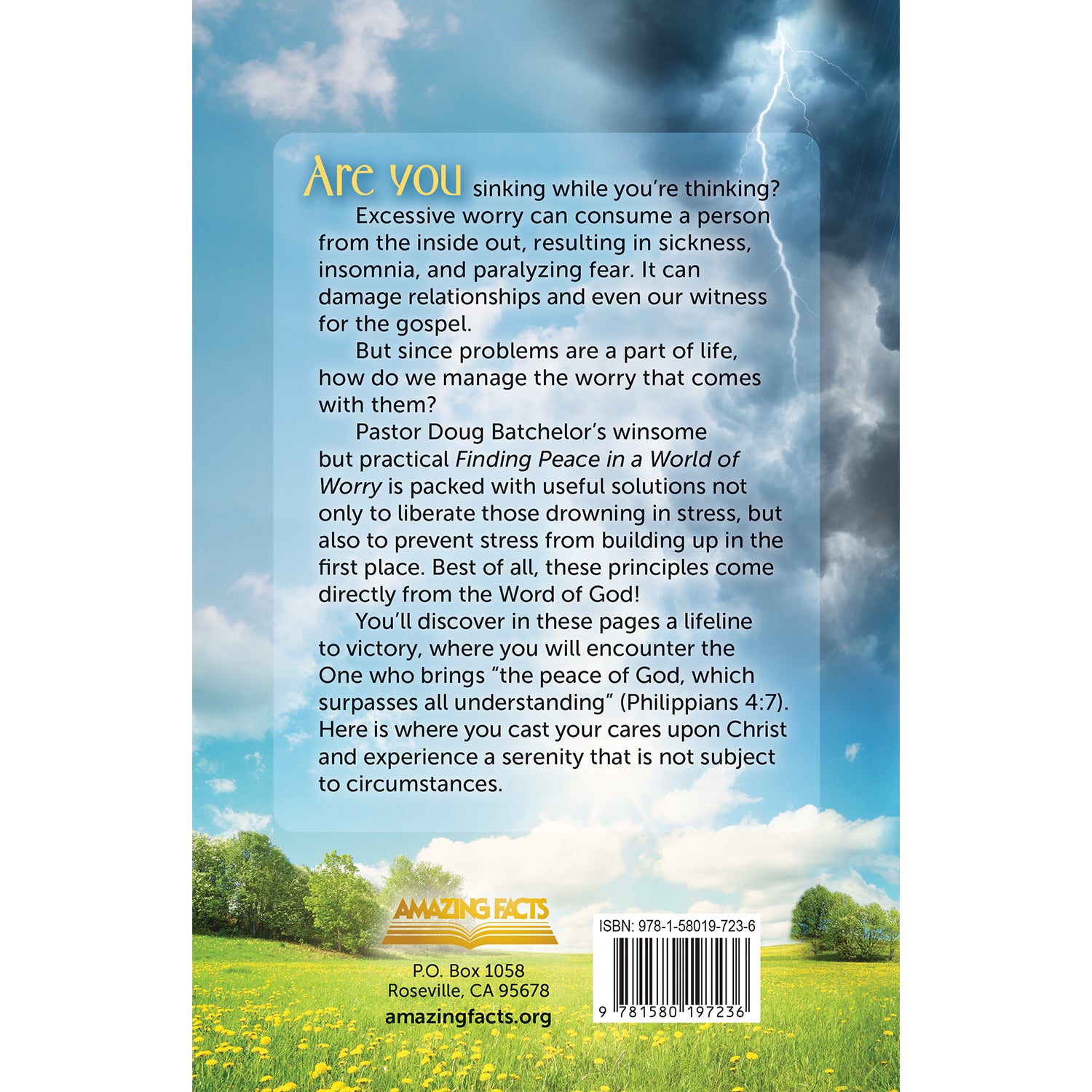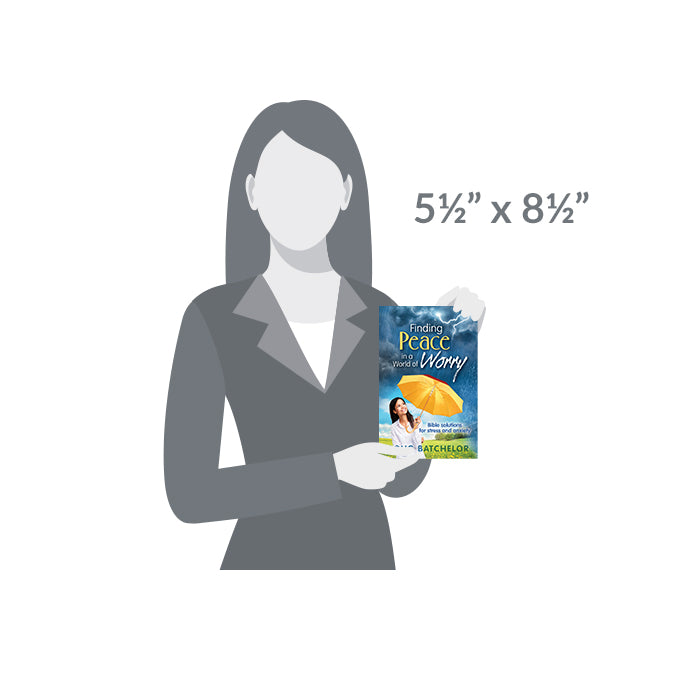 Finding Peace in a World of Worry: Bible Solutions for Stress and Anxiety by Doug Batchelor
Are you sinking while you're thinking?
Excessive worry can consume a person from the inside out, resulting in sickness, insomnia, and paralyzing fear. It can damage relationships and even our witness for the gospel.

But since problems are a part of life, how do we manage the worry that comes with them?

Pastor Doug Batchelor's winsome but practical Finding Peace in a World of Worry is packed with useful solutions not only to liberate those drowning in stress, but also
to prevent stress from building up in the first place. Best of all, these principles come directly from the Word of God!

You'll discover in these pages a lifeline to victory, where you will encounter the One who brings "the peace of God, which surpasses all understanding" (Philippians 4:7). Here is where you cast your cares upon Christ and experience a serenity that is not subject to circumstances.
Customer Reviews
Dolores K.

United States
08/01/2023
Peace in a World of Worry
It's a book you can gain from every time you read it. I do so appreciate the author he's help my husband and I through some very rough times.
Arlene P.

United States
07/01/2023
Helpful
Really helpful in my situation
Mae S.

United States
03/01/2023
substance abuse clinician.
what a blessing to simply trust in Jesus Christ.
Patricia R.

United States
08/10/2022
Finding Peace in a World of Worry
I enjoyed this book so much it was really helpful. I am planning on ordering a cope for each of my Sunday school class.
Brenda M.

United States
08/09/2022
Finding Peace in a World of Worry
My experience with this book was amazing. It is an encouraging book to lift your spirits. It came right on time to lift my spirit. It applies to everyday living. It is worth the time to invest in and get your peace. Brenda M.
mae m.

United States
08/04/2022
substance abuse clinician.
this book is a book for all who are having anxiety, depression and are having negative feelings. I meant to make it a 5 star, was going to push 1 trough 5. it stopped at 1. it is a #1 book, outside the bible.
Melissa

United States
09/03/2021
Very Helpful
This book helped me when I was going through a lot health wise and spirituality wise. I read a chapter every night before going to bed. I can highly recommend this book if you are a worrier like I was!