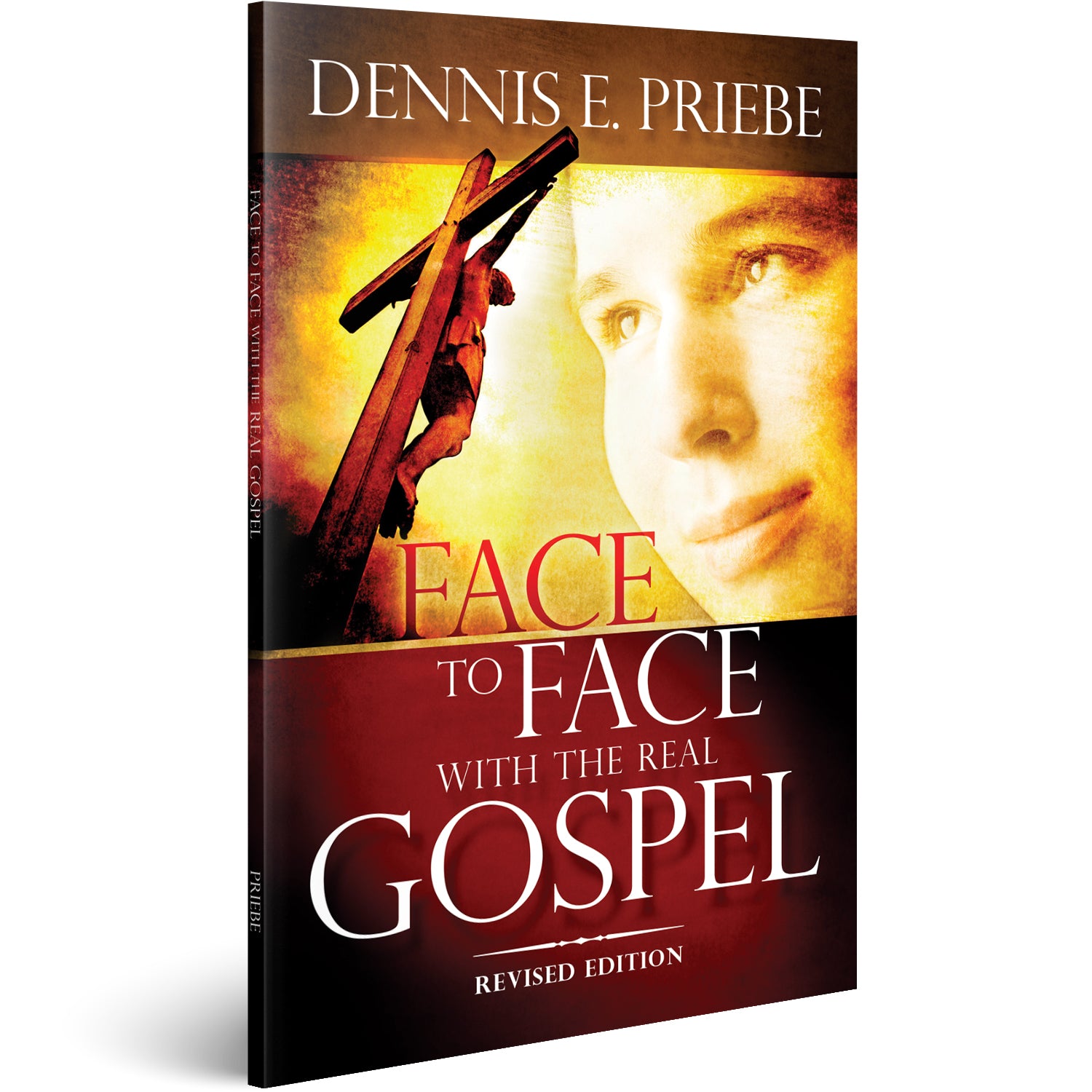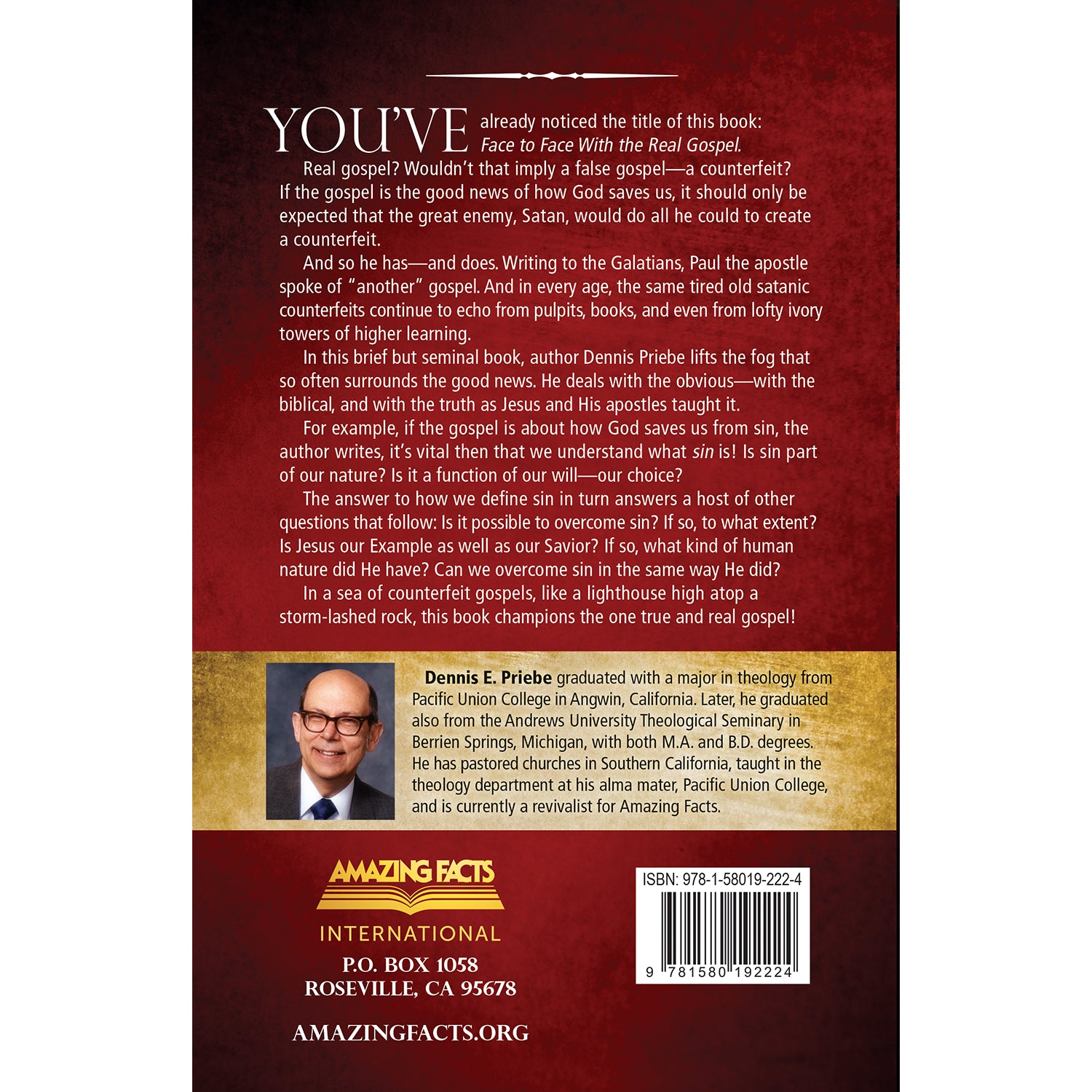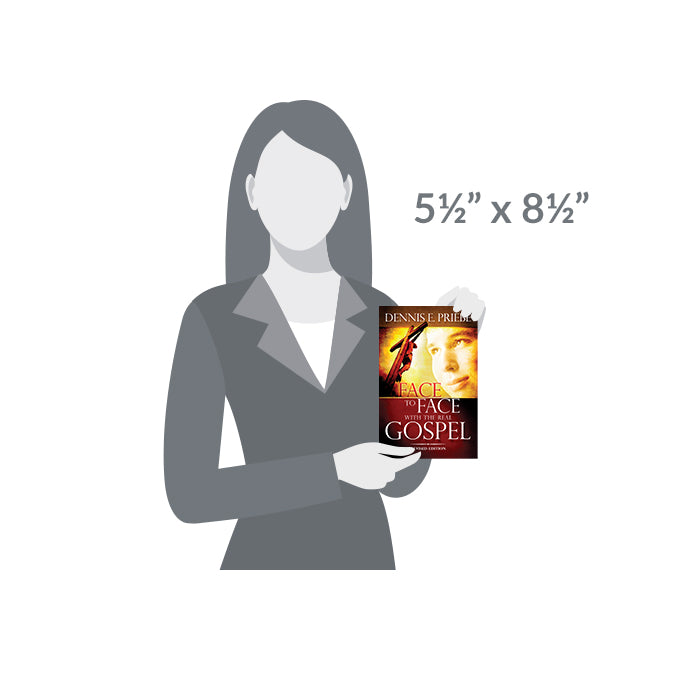 Face to Face with the Real Gospel (Revised) by Dennis Priebe
In stock
Pickup available at 1
Usually ready in 2 hours
Face to Face with the Real Gospel (Revised) by Dennis Priebe
1
Pickup available, usually ready in 2 hours
6615 Sierra College Boulevard
Granite Bay CA 95746
United States
+19164343880
Dennis E. Priebe. Face it! The real gospel is under attack! If the good news of Christ is what saves us, shouldn't Christians expect the devil to craft a deceptive counterfeit for it? Writing to the Galatians, the apostle Paul spoke of this as "another" gospel. In this seminal book, author Dennis Priebe lifts the fog to separate the true gospel from the fake, answering such questions as: Is it really possible to overcome sin? If so, to what extent? And can the gospel help us be holy? In a sea of false and dangerous gospels, Priebe champions the true gospel to give you overwhelming and eternal hope in the power of Christ.
For eBooks:
eBook Instructions
Customer Reviews
Omar H.

United Kingdom
11/15/2023
Surprisingly Simple. Remarkable Deep.
I have read this book from cover to cover and I have to be honest, as the apostle Paul said, "I tell the truth in Christ, I am not lying, my conscience also bearing me witness in the Holy Spirit" (Romans 9:1 NKJV), that pretty much every word in this book was enjoyable to read. Once I started. I couldn't put it down. It explains the two mainstream gospels within the Seventh-Day Adventist church and the corresponding results of each. It's so easy to read, yet hard to put down. For anyone who wants a simple way to understand and detect either the true or false gospel, this book is worth every penny! It provides a good foundation for further study!
Rhett S.

United States
08/02/2023
Face to Face W/ The Real Gospel
This is one of the best little books I've ever read. Dennis lays it out clear and simple for anyone wanting to understand the definition of sin, the fallen sinful nature, sinful propensities and the power of the gospel to save to the utmost any who patiently persist in cooperating with the Holy Spirit to overcome.
gerardo g.

United States
05/04/2020
Amazing book
This book is incredible, in a few page explain what do you need to know about the real gospel!
abel

United States
04/15/2020
Full of Truth and sound message
I watched the video on you tube a few years ago and it cleared the confusion I had about the issue of righteousness by faith and the consent of sin.Truly life changing. The writer uses simple language and used flawless illustrations to make a point.Another book every SDA should own. Thank God for his loyal servants.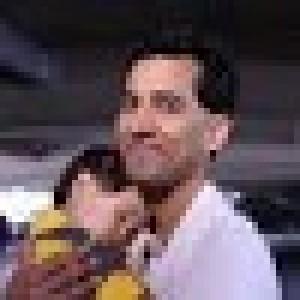 AB
Austin B.

United States
11/14/2019
A life-changing heart-opening book
This book (and the sermons Priebe preached about it, available on YouTube) changed my entire perspective on character perfection and overcoming sin. His detailed comparison of sinful nature vs sinful character FINALLY helped me to understand what is truly possible through the power and life of Jesus Christ, made manifest in our lives through the Holy Spirit. I give this book away as part of my free Christian book ministry, and I receive lots of positive feedback about it. Highly recommend it! Notice that it is available in Spanish too. God bless Brother Priebe for this message. -- Austin Bacchus
07/01/2017
I recommend this book
I enjoyed reading this book.
06/18/2016
New insight
The book contained some ideas about the doctrine that I was not aware of. Promotes deep thought about the doctrine of the SDA church. Must read several times. Good book for someone that is serious about following Jesus and have discernment for right doctrine.