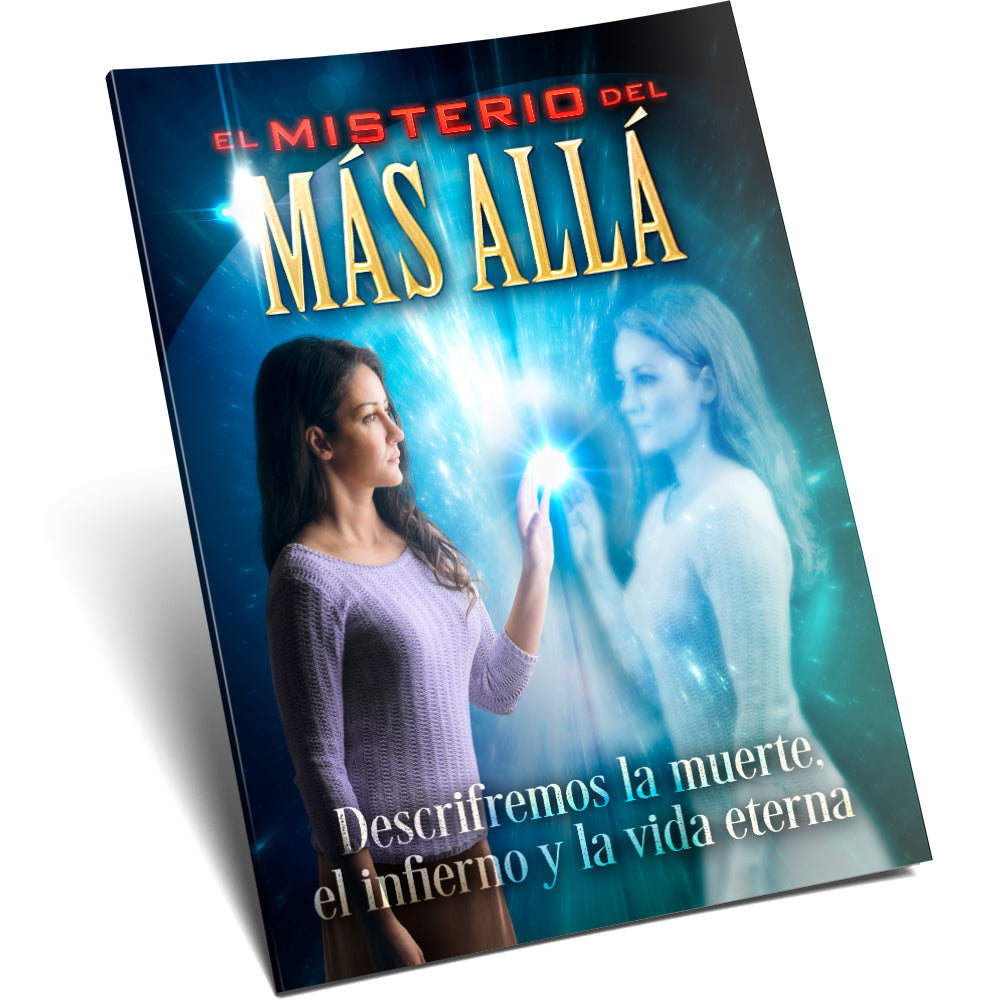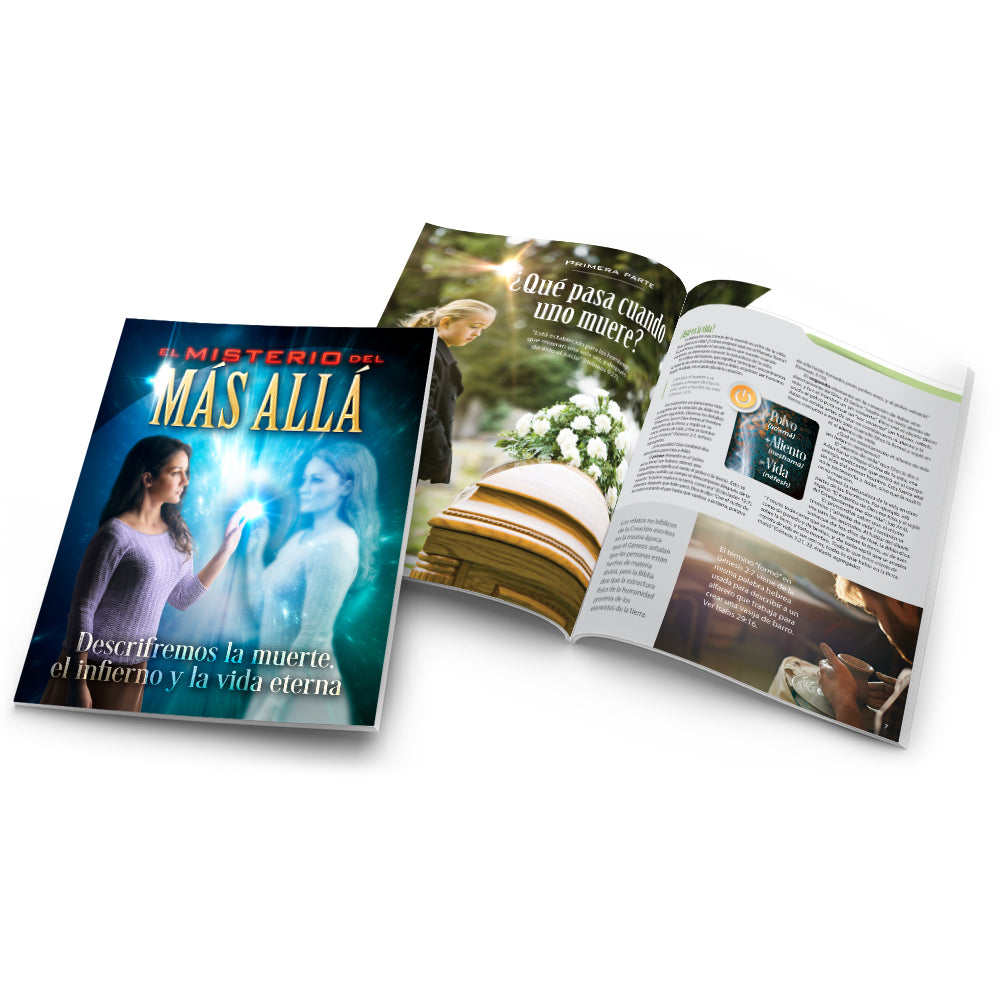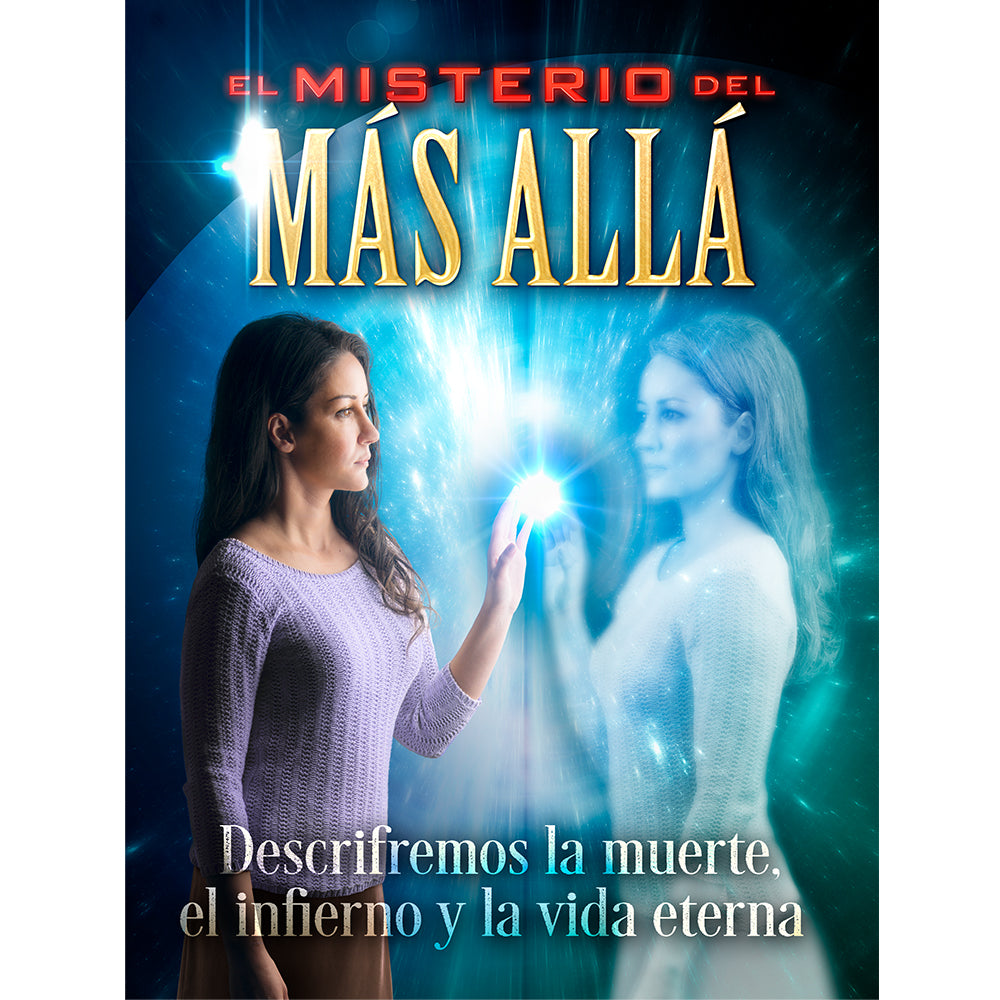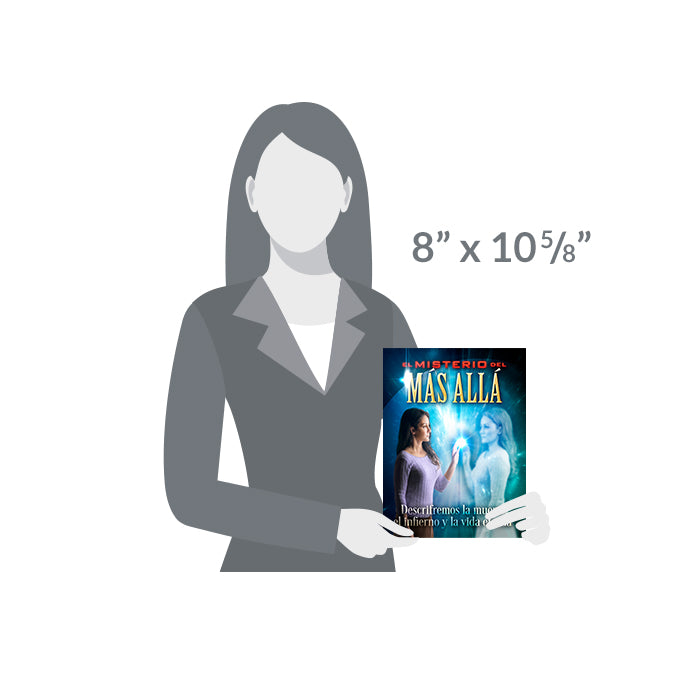 El Misterio Del Mas Alla' (The Afterlife Mystery Magazine in Spanish) by Amazing Facts
Muerte. Esa palabra de seis letras
en la que todos piensan pero de la que a nadie
le gusta hablar. Nos pasamos la vida eludiendo
la muerte y la odiamos cuando nos arrebata a
alguien que amamos. Para la mayoría, sigue
siendo un misterio ominoso; pero al terminar de
leer esta revista, usted quedará tan reconfortado
y tranquilo, que se sorprenderá…
Preguntas que nunca se olvidan ¿Qué pasa cuando morimos?
Esta pregunta breve y sencilla ha dado lugar a innumerables
libros, ha inspirado animados debates, ha convertido películas
en éxitos de taquilla e incluso ha impulsado una extensa
investigación por parte de la comunidad científi ca
Pero ¿podemos saber a dónde va la gente después de que
su cuerpo se apaga por completo, después de que su corazón
deja de latir, cuando ya no hay pulso? ¿Qué hay después de
la tumba? ¿El cielo, el infi erno, el purgatorio, la reencarnación,
algún plano indefi nible de existencia, o quizá la nada absoluta?
¿Tenemos un alma inmortal que sigue existiendo como
si fuera un fantasma? ¿O nos aguarda un cuerpo físico real
allí donde se castiga eternamente a los malvados y los justos
reciben la dicha eterna? ¿O simplemente dejamos de existir, y
nos convertimos en polvo?
One of the most confusing subjects in our world today is what happens when we die. With all the confusing, contradictory messages—wouldn't you love to know the truth, once and for all? Do you want to help your friends and family avoid being tricked by deceptions?
This colorful, 32-page magazine outlines the Bible facts about death, hell, and eternal life in a winsome and attractive way through easy-to-read articles and stunning graphics. From the truth about souls, reincarnation, the history and dangers of spiritualism—to the full reality about heaven and hell, this is a timely resource for everyone!
Pastor Doug Batchelor says, "Everywhere we turn, popular culture is delivering a heavy dose of false information about this subject. The amazing truths and fascinating facts within this resource are guaranteed to appeal to the curiosity of true seekers of spiritual truth."
Crucial questions answered!
What happens when we die?
What is spiritualism?
Is the devil in charge of hell?
What about heaven?
And much, much more!


Leave copies in medical offices, beauty salons, auto repair waiting areas, fast-food restaurants, bus stops, barbershops … the possibilities are endless. Let those you love know the truth about death and the comfort and reassurance we may have in a glorious future.