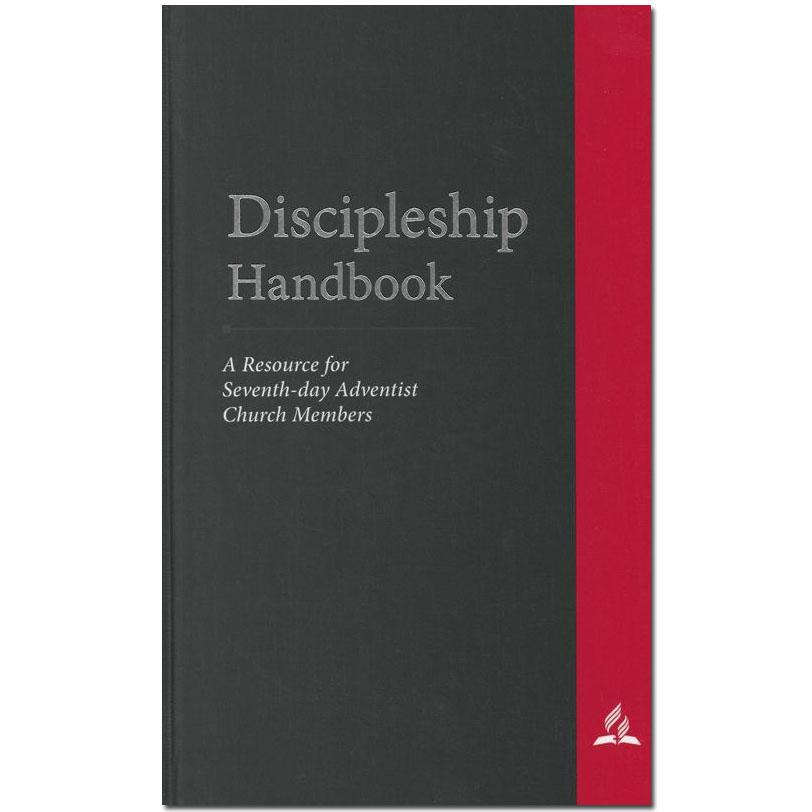 Discipleship Handbook: A Resource for Seventh-Day Adventist Church Members by Pacific Press
In stock
Pickup available at 1
Usually ready in 2 hours
Discipleship Handbook: A Resource for Seventh-Day Adventist Church Members by Pacific Press
1
Pickup available, usually ready in 2 hours
6615 Sierra College Boulevard
Granite Bay CA 95746
United States
+19164343880
There is no higher calling than to be a disciple of Jesus Christ. Nothing compares to knowing and following the Savior of the world. To know Him is to love Him, and to follow Him is a wonderful adventure. Still, the discipleship journey is full of pitfalls and snares that threaten to lead us away from the narrow path that leads to heaven. If the devil had his way, every Christian would be lulled to spiritual slumber or led into forbid­den paths that would steal the heart away from God. Therefore, even after we are baptized, it is imperative that we continue to grow into active and mature disciples of Christ.
The Discipleship Handbook will benefit anyone seeking such an experience with Jesus. It may be used for personal study or in Sabbath schools, prayer meetings, small groups, or one-on-one settings. It is more than a book about discipleship. Rather, it contains everything needed for a six-month, Bible-based discipleship plan for Seventh-day Adventist churches and their members. The Discipleship Handbook was developed to ensure that the most essential areas of discipleship are covered. The devotional life, personal witnessing, church life, Christian lifestyle, and evangelism each receive special emphasis.
For newer members, the 26 chapters of the Discipleship Handbook serve as the heart of 26 weekly meetings with a more experienced mentor.
ENDORSEMENTS
The practical and succinct nature of this Discipleship Handbook will be a tremendous blessing to new and older members alike. What a delight to see resources such as this handbook that affirm and educate church members in the Seventh-day Adventist faith while also mobilizing them for personal evangelistic outreach! This is what the Bible and the Spirit of Prophecy instruct and encourage.
Under the leading of the Holy Spirit, this important Discipleship Handbook, adding to the many wonderful resources produced by the church, will help fulfill God's great commission to 'Go . . . and make disciples' (Matthew 28:19). What a privilege to be part of this great commission and final loud cry to the world, sharing the everlasting gospel in the context of the three angels' messages of Revelation 14! This handbook puts into action the marvelous counsel from the Spirit of Prophecy, 'The work of God in this earth can never be finished until the men and women comprising our church membership rally to the work and unite their efforts with those of ministers and church officers' (Testimonies for the Church, vol. 9, p. 117). Jesus is coming soon! So lift that banner high and tell of the One who has given us salvation and who will soon return to take us home! Maranatha!
- Ted N. C. Wilson, President, General Conference of Seventh-day Adventists
---
One of the greatest needs in Seventh-day Adventist evan­gelism today is nurturing new converts. The Great Commission is to 'make disciples'—not merely to baptize. Without a well- thought-through, intentional strategy of discipleship, new converts will often be spiritually weak or leave the church altogether. The Discipleship Handbook is a practical guide for new converts. It shares how they can grow in Christ and provides an understanding of the life and culture of the Seventh-day Adventist Church. This ready reference guide for new converts provides the biblical foundation for them to be strong in the faith themselves and also be Spirit-filled witnesses for Christ. I highly recommend it for pastors and evangelists and plan to provide it to the newly baptized converts in our evangelistic meetings.
- Mark Finley, International Evangelist 
---
Continuing to grow in faith is the privilege of all believ­ers. The Discipleship Handbook will encourage your growth as a disciple of Christ, connecting you with the powerful principles of God's Word and leading you deeper into a fulfilling relationship with Jesus.
- John Bradshaw, Speaker/Director, It Is Written
---
This Discipleship Handbook is a powerful tool for the gospel commission of 'making disciples.' It is very balanced and extremely practical, and I hope it becomes widely available around the world church to help leaders and members carry out the Lord's commission.
- Jerry Page, Ministerial Secretary, General Conference of Seventh-day Adventists
---
I have never read anything better on discipleship than this Discipleship Handbook. Its organization, completeness, faith­fulness to the Bible, and clarity are remarkable. But its best jewel is its content. Nothing important to being a good Seventh-day Adventist disciple is missing. Every Adventist should read and practice its content. Personal spiritual growth and the growth of the church in membership would be a permanent reality. God will bless everyone who practices its teachings.
- Mario Veloso, Former Associate Secretary, General Conference of Seventh-day Adventists
---
The valuable information and practical instruction given in this Discipleship Handbook will prepare the church to engage in the joyful experience of making disciples who make other disciples. As you read this new resource, my hope is that the conviction of the Holy Spirit will burn in your heart and mind, leading you to become a living link in the great chain of disciples described in Matthew 28:19, 20. Following our Lord's command, we can reach the world with the message of the gospel, grow in grace, and one day enjoy the hope of heaven that today vibrates in our hearts!
- Guillermo Biaggi, Vice President, General Conference of Seventh-day Adventists
---
Few books present in such a clear, practical, and well-rounded way as this Discipleship Handbook what it really means to take the Great Commission to the world. If you want to understand the mission of the church, and true discipleship, you need to read this book.
- Robert Costa, Associate Ministerial Secretary, World Evangelism and Church Growth Coordinator, General Conference of Seventh-day Adventists
---
With the passing of time, Christian denominations tend to secularize and institutionalize, losing much of their original identity and missionary passion. The Discipleship Handbook can be extremely useful in transforming old and new believers into active missionaries of the Adventist message. This book should be required!