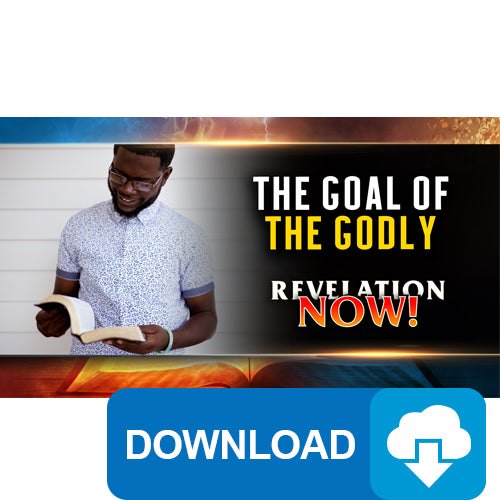 (Digital Download) Revelation Now: The Goal of the Godly (19) by Doug Batchelor
THIS IS THE MP4 FILE VIDEO DOWNLOAD
NOT the physical DVD (Download size 1.28GB)
MP4 Video File is in HD 720p resolution
Presentation 19 out of the Revelation NOW Series.

Join Pastor Doug Batchelor for this epic Bible prophecy series and get clear, trustworthy, logical answers to your most pressing questions about life, prophecy, and the last days. You'll not only receive life-changing insight into what the future will bring next, but you'll also gain the practical tools you need to thrive in the here and now!
It probably goes without saying—the world is experiencing severe turmoil.
 

A GLOBAL PANDEMIC. ECONOMIC CRISIS. RUMORS OF WARS.

 

It seems like everything is about to change—and, right now, you are probably wondering

 

"WHAT HAPPENS NEXT?"