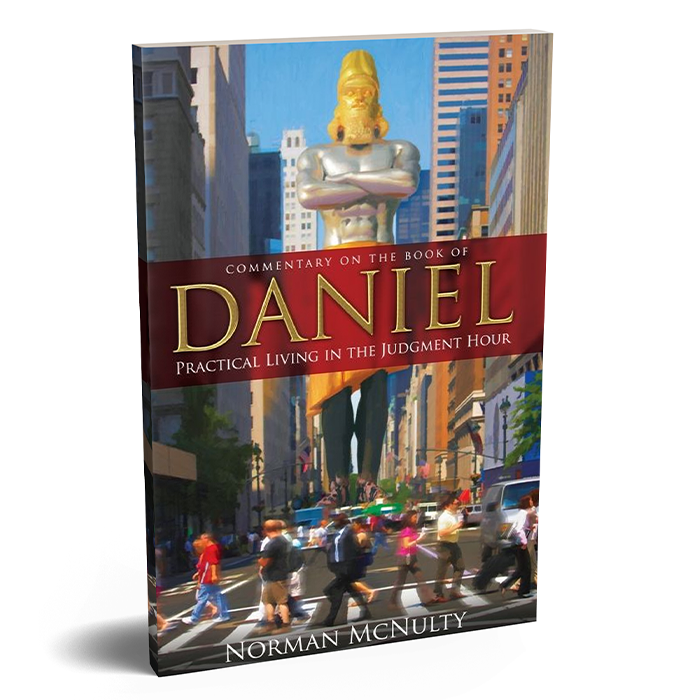 Daniel: Practical Living in the Judgment Hour by Norman McNulty
In stock
Pickup available at 1
Usually ready in 2 hours
Daniel: Practical Living in the Judgment Hour by Norman McNulty
1
Pickup available, usually ready in 2 hours
6615 Sierra College Boulevard
Granite Bay CA 95746
United States
+19164343880
The book of Daniel has long been at the heart of studies on Bible prophecy for God's people. The name Daniel itself means God is my judge. Living in the judgment hour naturally draws students of prophecy to a book about the judgment.
We live at a time when we need to draw closer to Christ more than ever. E. G. White commented, "Those who eat the flesh and drink the blood of the Son of God will bring from the books of Daniel and Revelation truth that is inspired by the Holy Spirit."
While digging deeper into the prophecies of Daniel, it is amazing to see the practicality of Christian living in this apocalyptic book. In each chapter, the author, Norman McNulty, brings out the practical message of Daniel for God's people living in these last days in addition to digging deeper into the apocalyptic passages.
About the Author
: Norman McNulty, MD, is a board-certified neurologist practicing in Lawrenceburg, Tennessee. He enjoys studying and speaking about prophecy in his free time, you can listen to many of his presentations at audioverse.org.
Pages: 288, paperback
Dimensions: 6 X 9 inches
Customer Reviews
Ruth R.

United States
Elizabeth M.

United States
07/02/2022
Love it too
Getting ready for Jesus to come. Very excellent book.