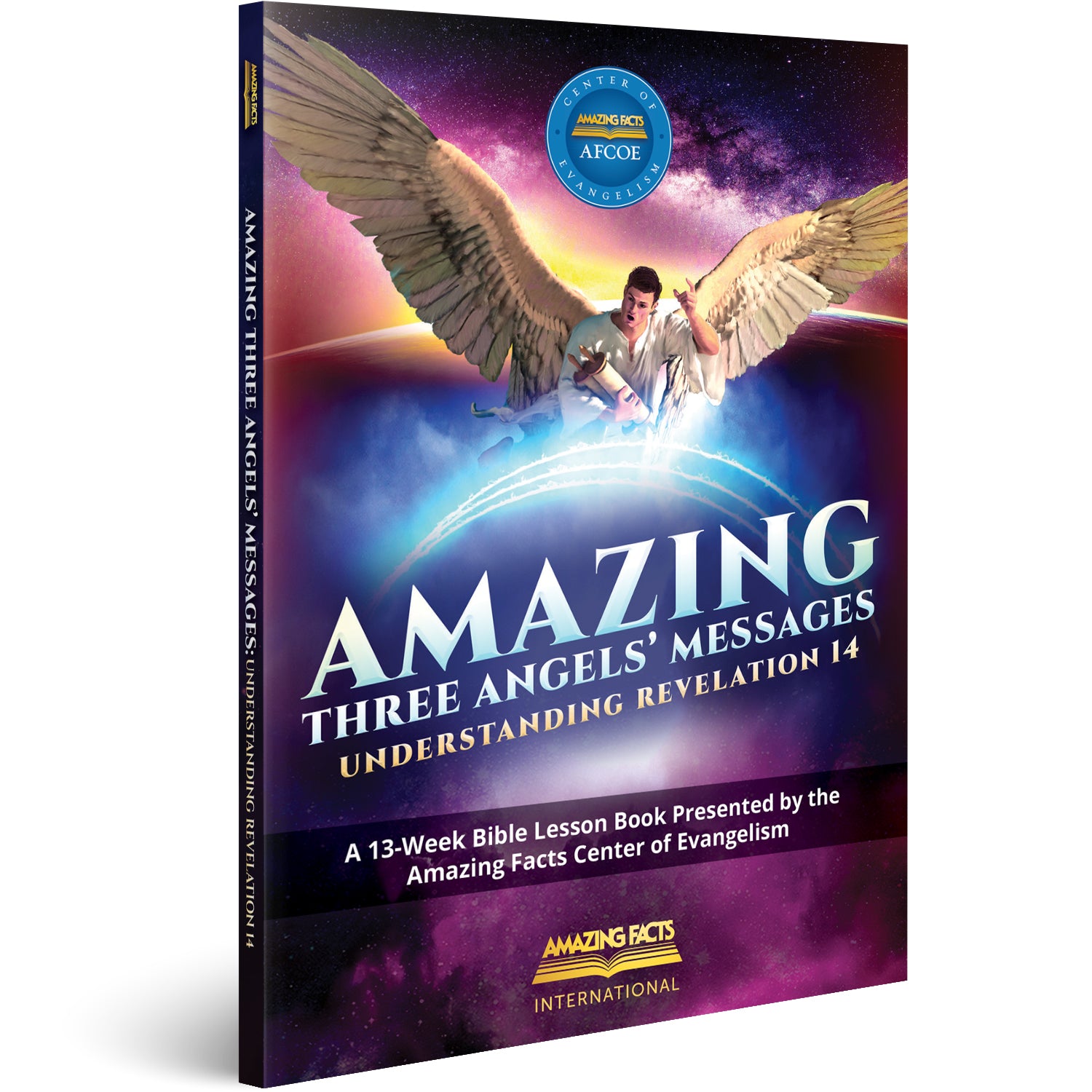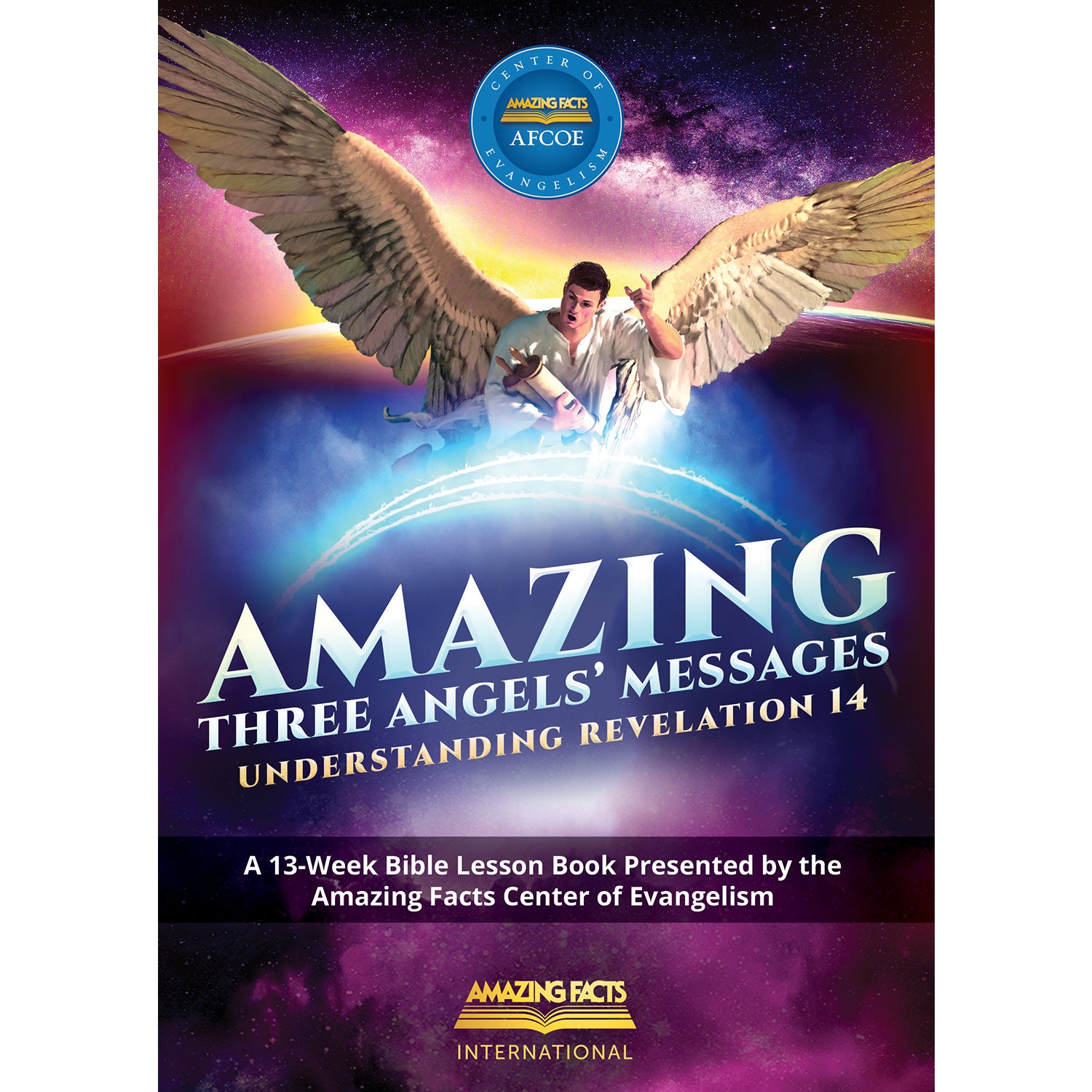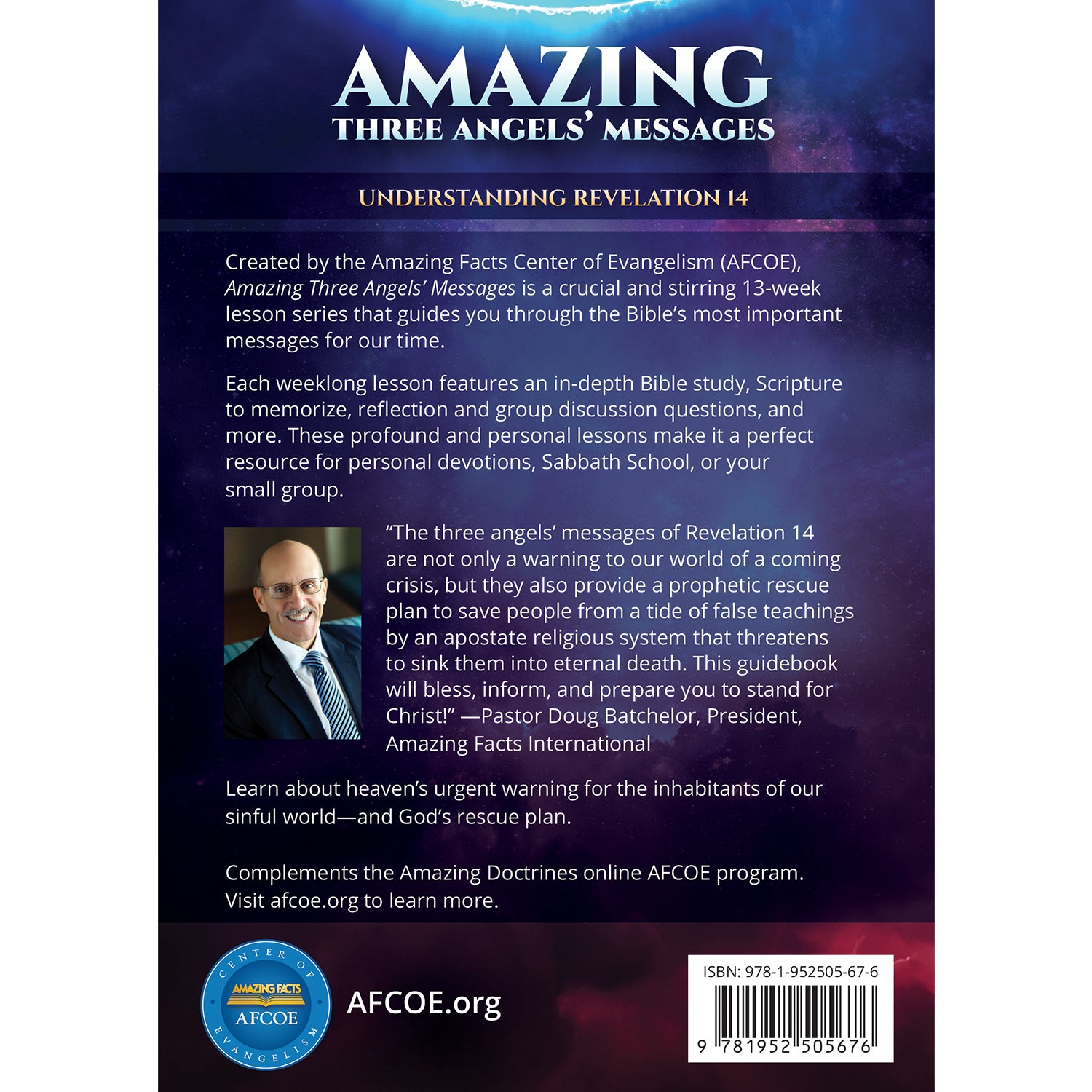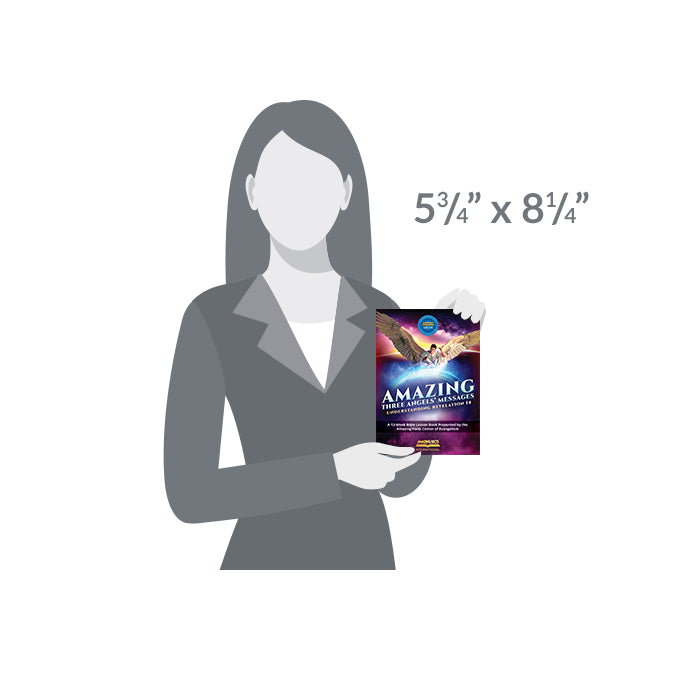 Amazing Three Angels' Messages: Understanding Revelation 14 Book by Amazing Facts
 About the book:

Heaven's most urgent messages for us in these last days are found in the book of Revelation. These end-time warnings are the final alarms of danger before a cascade of catastrophic events and urgent truths of the three angels' messages of Revelation 14.
Created by the Amazing Facts Center of Evangelism (AFCOE), Amazing Three Angels' Messages is an inspiring and thought-provoking 13-week lesson series that guides you an extraordinary journey through Revelation 14.
Week 1 — The Two Harvests
Week 2 — The Rise and Work of God's Remnant
Week 3— The Everlasting Gospel
Week 4 — Fear God and Give Glory to Him
Week 5 — The Hour of God's Judgment
Week 6 — Worshiping the Creator
Week 7 — The Fall of Babylon
Week 8 — Refusing the Devil's Drink
Week 9 — A Loud Cry
Week 10 — The Image of the Beast
Week 11 — The Mark of the Beast
Week 12 — Heaven's Final Appeal
Week 13 — Only Two Choices
Each week-long lesson features an in-depth Bible study, Scripture to memorize, reflection and group discussion questions, and more. These deep and personal lessons make it a perfect resource for personal devotions, Sabbath School, or your small group.