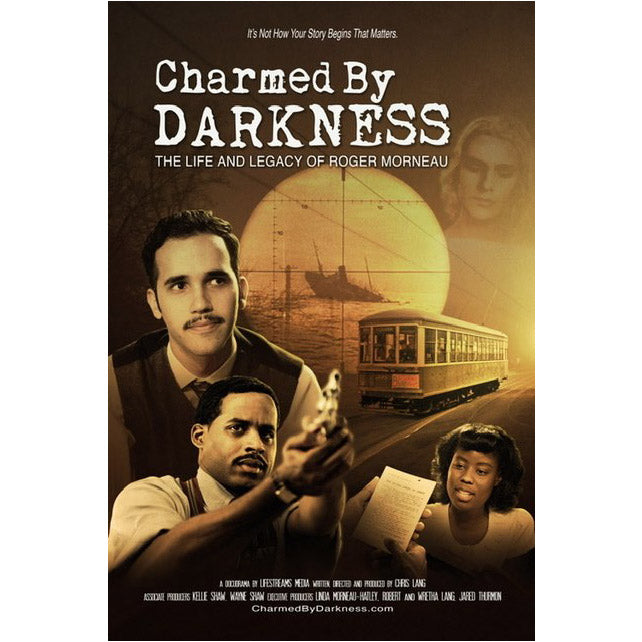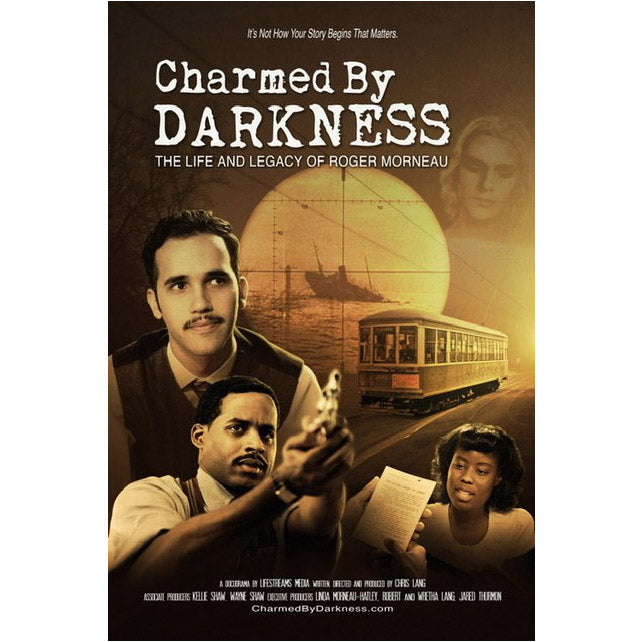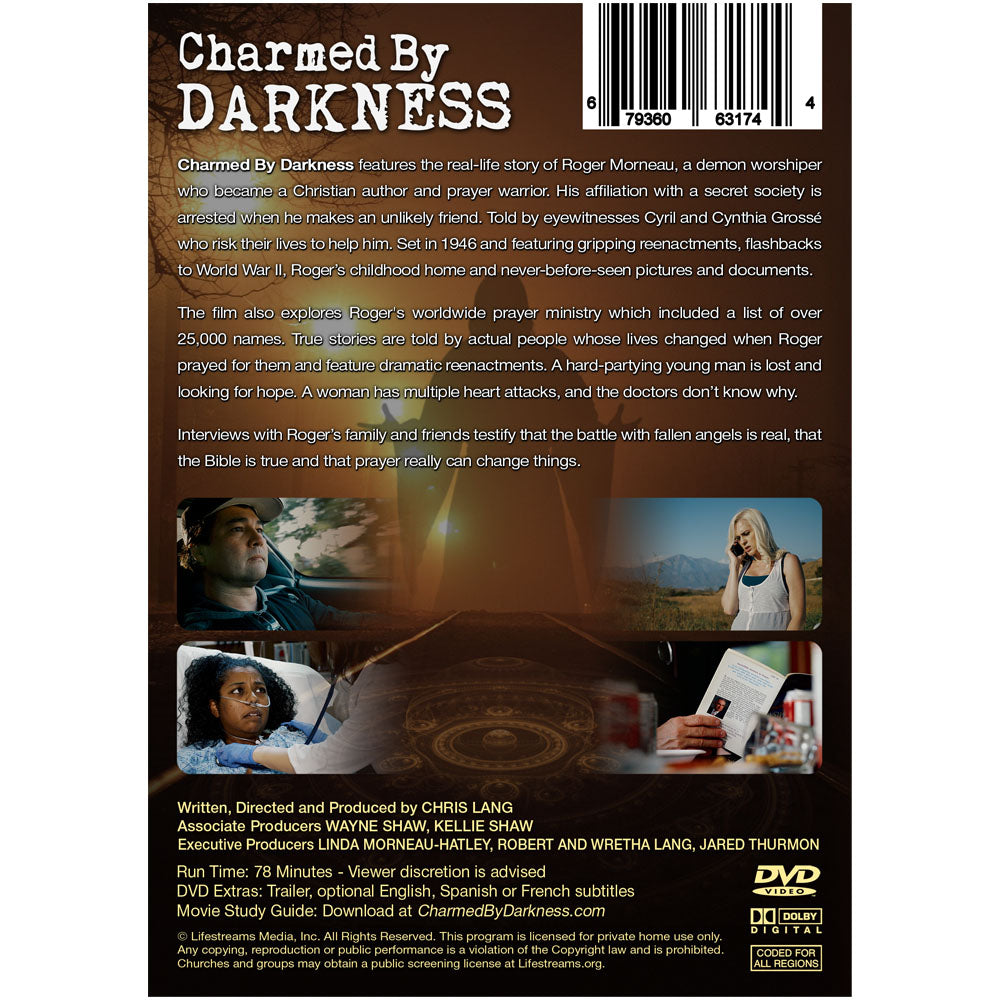 Charmed by Darkness: The Life and Legacy of Roger Morneau by Lifestreams Media
The real-life story of Roger Morneau, a demon worshiper who became a Christian author and prayer warrior.
His affiliation with a secret society is arrested when he makes an unlikely friend. Told by eyewitnesses Cyril and Cynthia Grossé who risk their lives to help him. Set in 1946 and featuring gripping reenactments, flashbacks to World War II, Roger's childhood home and never-before-seen pictures and documents.
The film also explores Roger's worldwide prayer ministry (which included a list of over 25,000 names) and some of the actual people whose lives changed when Roger prayed for them. A hard-partying young man is lost and looking for hope. A woman has multiple heart attacks, and the doctors don't know why.
Interviews with Roger's family and friends testify that the battle with fallen angels is real, that the Bible is true and that prayer really can change things.
Runtime: Approx. 78 minutes
Subtitles in English, Spanish and French

Su afiliación a una sociedad secreta se detiene cuando hace un amigo poco probable. Contado por los testigos presenciales Cyril y Cynthia Grossé que arriesgan sus vidas para ayudarlo. Ambientada en 1946 y con emocionantes recreaciones, flashbacks de la Segunda Guerra Mundial, el hogar de la infancia de Roger y fotografías y documentos nunca antes vistos.

La película también explora el ministerio de oración de Roger en todo el mundo (que incluía una lista de más de 25.000 nombres) y algunas de las personas cuyas vidas cambiaron cuando Roger oró por ellos. Un joven fiestero está perdido y busca esperanza. Una mujer sufre múltiples ataques cardíacos y los médicos no saben por qué.

Las entrevistas con la familia y los amigos de Roger testifican que la batalla con los ángeles caídos es real, que la Biblia es verdadera y que la oración realmente puede cambiar las cosas.
Product Details:
| | |
| --- | --- |
| Author: Lifestreams Media | Runtime: Approx. 78 Minutes |
| Publisher: Lifestreams Media | Format: DVD |
| Publication Date: Feb 2020 | ISBN: 6-79360-63174-4 |
Customer Reviews
Write a Review
Ask a Question