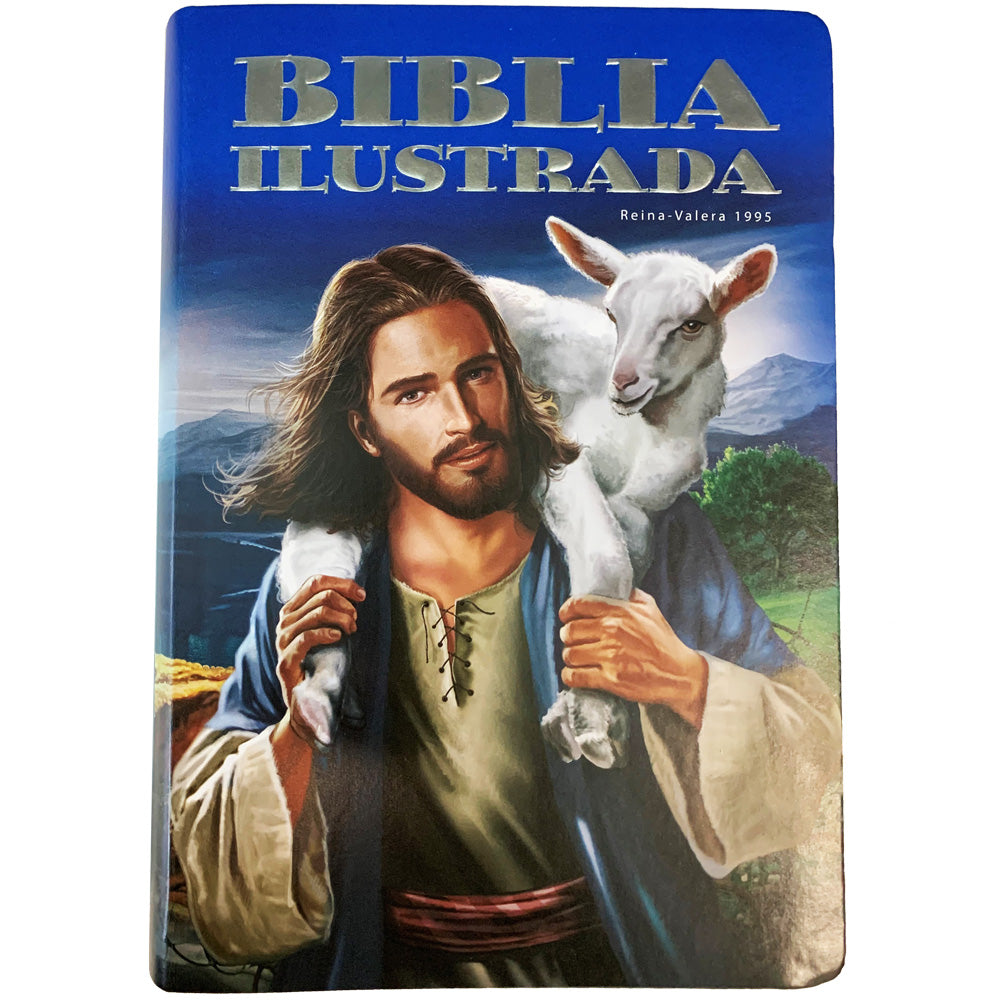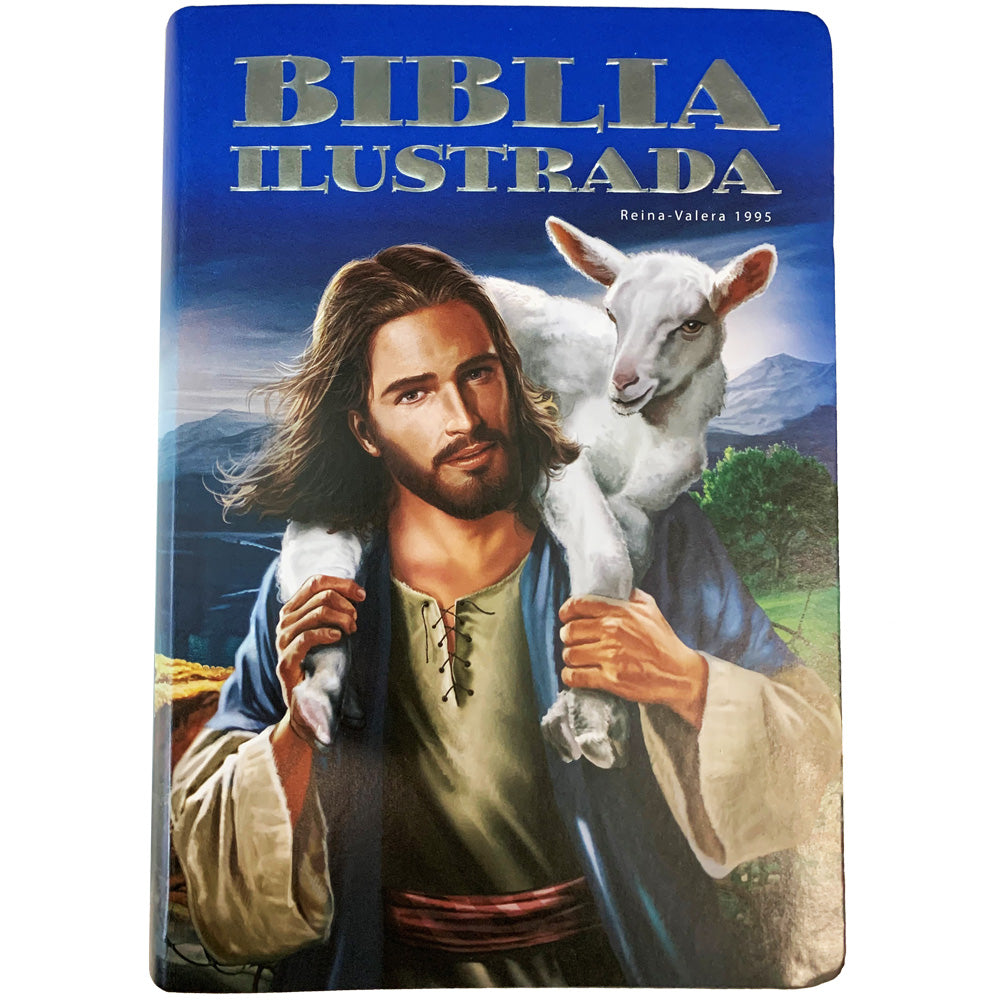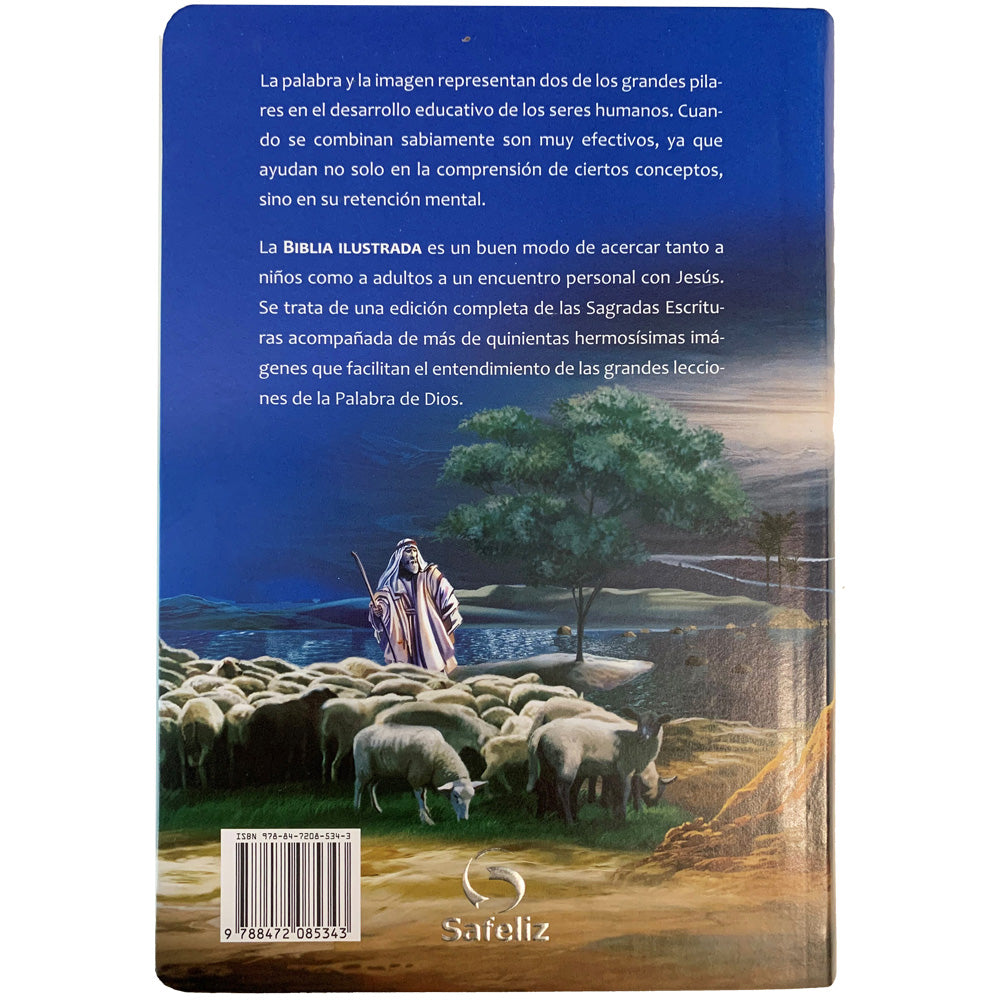 Biblia Ilustrada Reina-Valera 1995 (Illustrated Bible - Spanish) by Safeliz
La Biblia ilustrada es una buena manera de llevar a los niños, así como a los adultos, a un encuentro personal con Jesús.

- Es una edición completa de las Sagradas Escrituras con más de 500 bellas imágenes que facilitan la asimilación de las grandes lecciones de la Palabra de Dios.
- Reina-Valera 1995.
- La palabra y la imagen son dos grandes pilares en el desarrollo educativo del ser humano. Cuando se combinan sabiamente, resultan muy eficaces; no solo porque facilitan la comprensión de ciertos conceptos, sino también la memorización.

Biblia ilustrada: una excelente combinación de palabras e imágenes para comprender el mensaje sagrado. Las hermosas ilustraciones de esta Biblia facilitan la comprensión del mensaje celestial.
The Illustrated Bible is a good way to bring kids, as well as adults, to a personal encounter with Jesus.

– It is a complete edition of the Holy Scriptures with more than 500 beautiful images that facilitate the assimilation of the great lessons of the Word of God.
– Reina-Valera 1995.
– Word and image are two great pillars in the educative development of the human beings. When combined wisely, they result highly effective; not only because they make understanding certain concepts easier, but also memorizing.
Illustrated Bible: an excellent combination of words and images to understand the sacred message. The beautiful illustrations of this Bible ease the comprehension of heaven's message.
Customer Reviews
Jesse G.

United States
08/02/2022
My son's first real Bible
He can't stop showing it to the members in church he's 7 years old and asks to read one page a night.
Yamileth R.

United States
06/02/2022
Beautiful Bible
I bought it for my sister Laura in Costa Rica and she loved it.
Daniela R.

United States
05/03/2022
Biblia ilustrada
Love ❤️ it very good illustrations