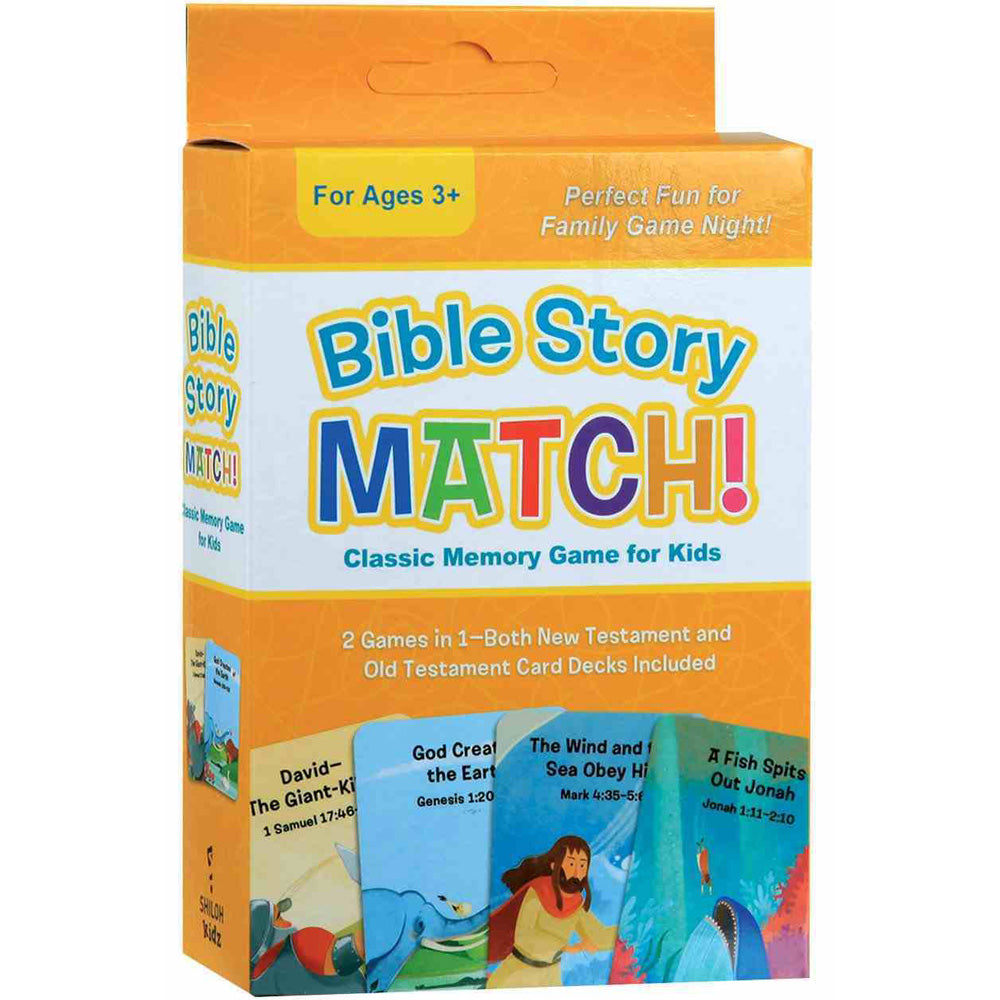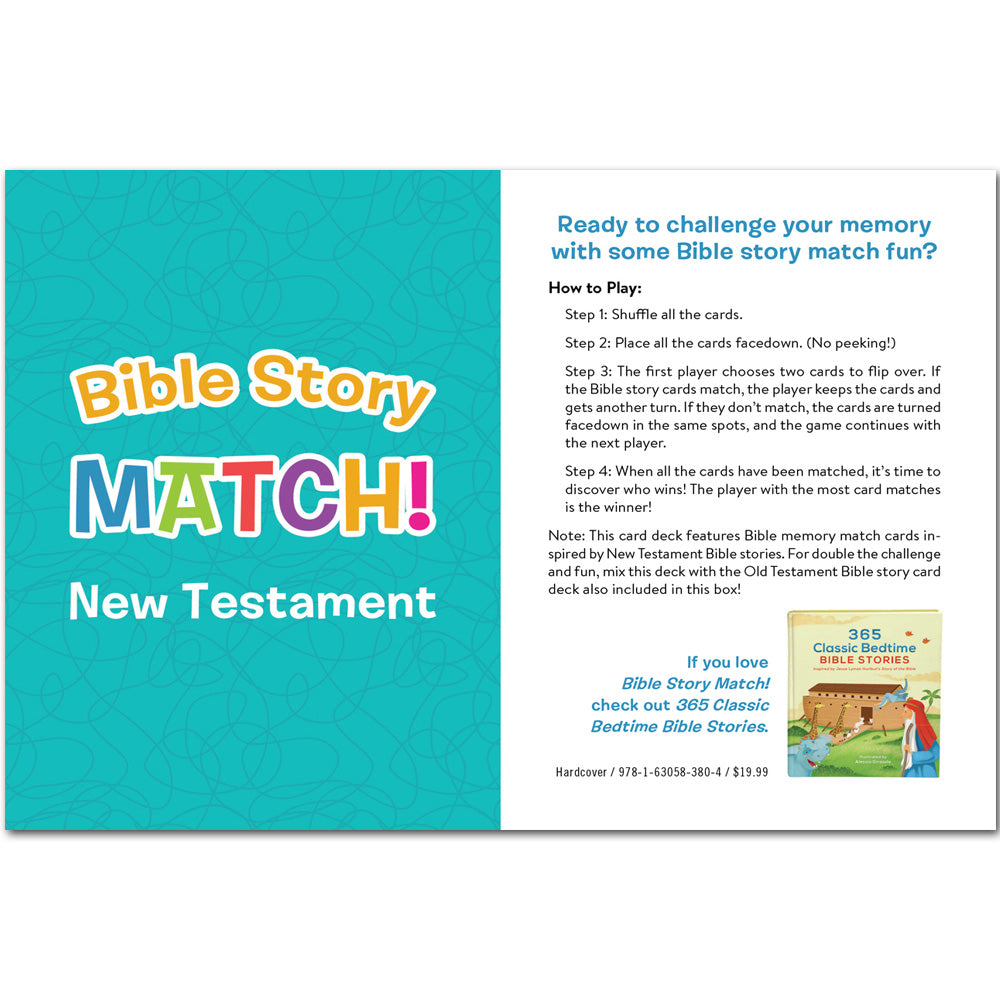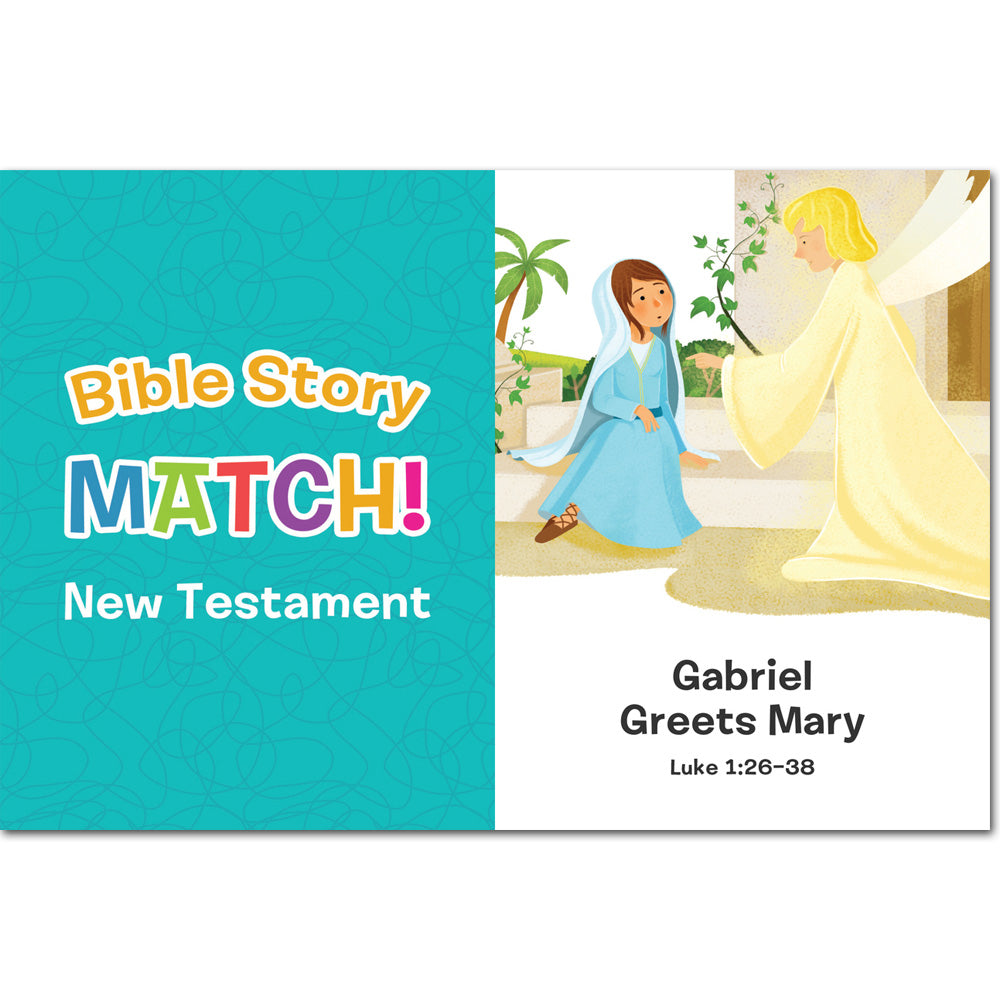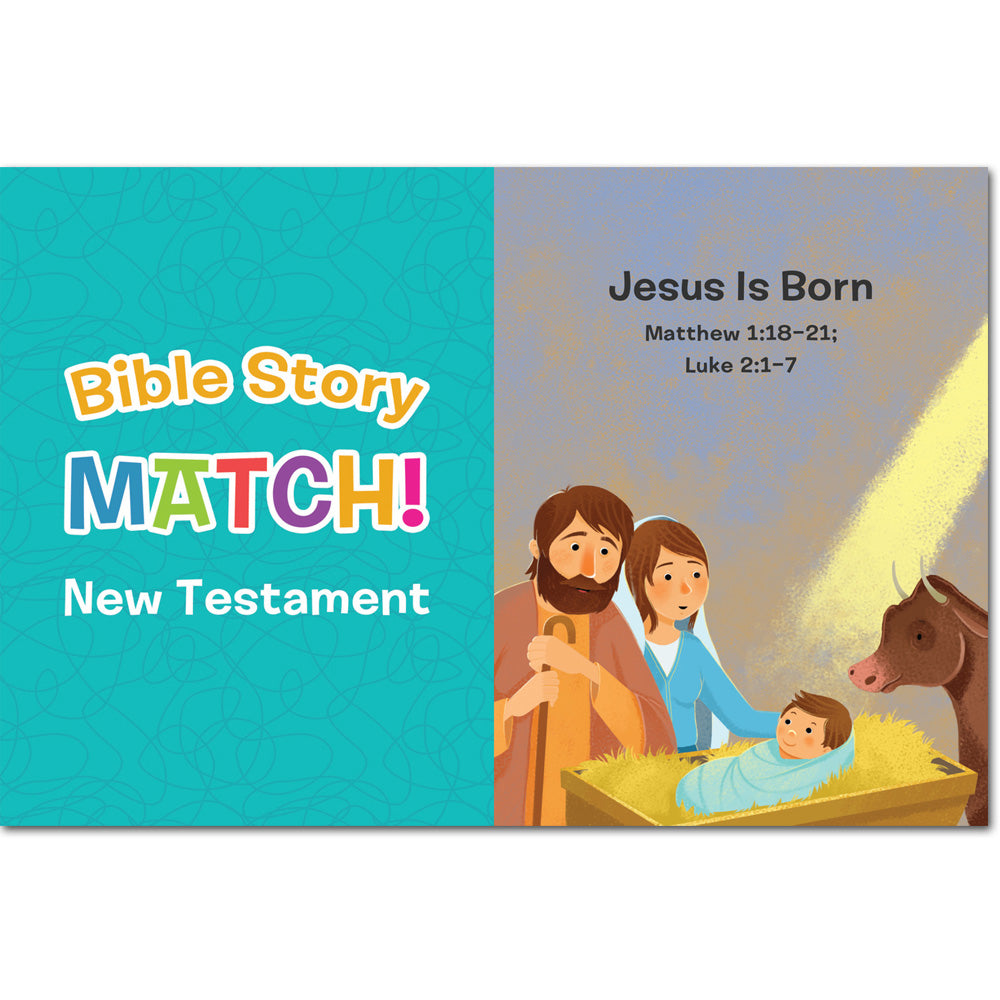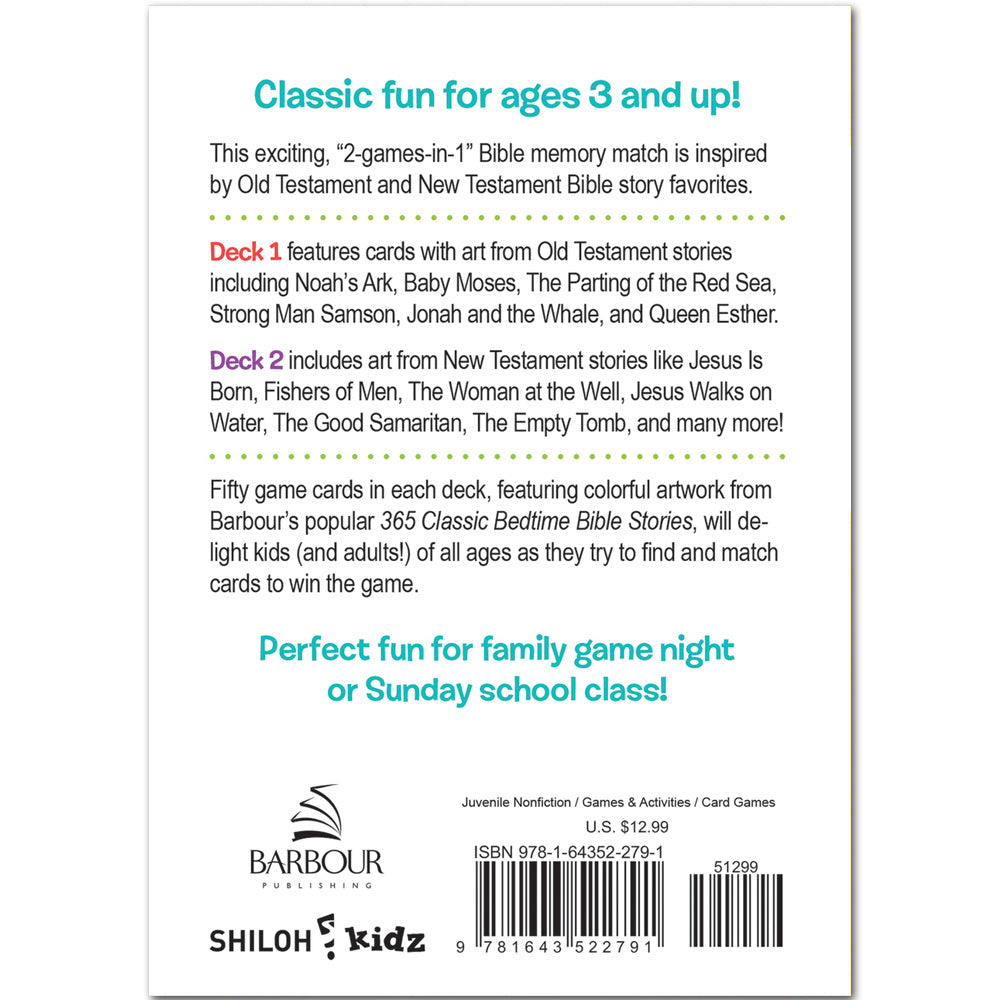 Bible Story Match: Classic Memory Game for Kids by Barbour Publishing
Classic fun for kids--or family game night!

The kids in your life, ages 3 and up, will love this exciting, "2-games-in-1" Bible memory match based on Old Testament and New Testament Bible story favorites.
Deck one features cards with art from stories including Noah's Ark, Baby Moses, The Parting of the Red Sea, Strong Man Samson, Jonah and the Whale, and Queen Esther; while deck 2 includes Jesus Is Born, Fishers of Men, The Woman at the Well, Jesus Walks on Water, The Good Samaritan, The Empty Tomb, and many more!
Fifty game cards in each deck, featuring colorful artwork from Barbour's popular 365 Classic Bedtime Bible Stories, will delight kids of all ages.
Bible Story Match is perfect fun for family game night!
Customer Reviews
Write a Review
Ask a Question
Great Bible game for the whole family
We love playing family games and this is a great one! We have two littles, 2 and 5 and they both love to play this game together.