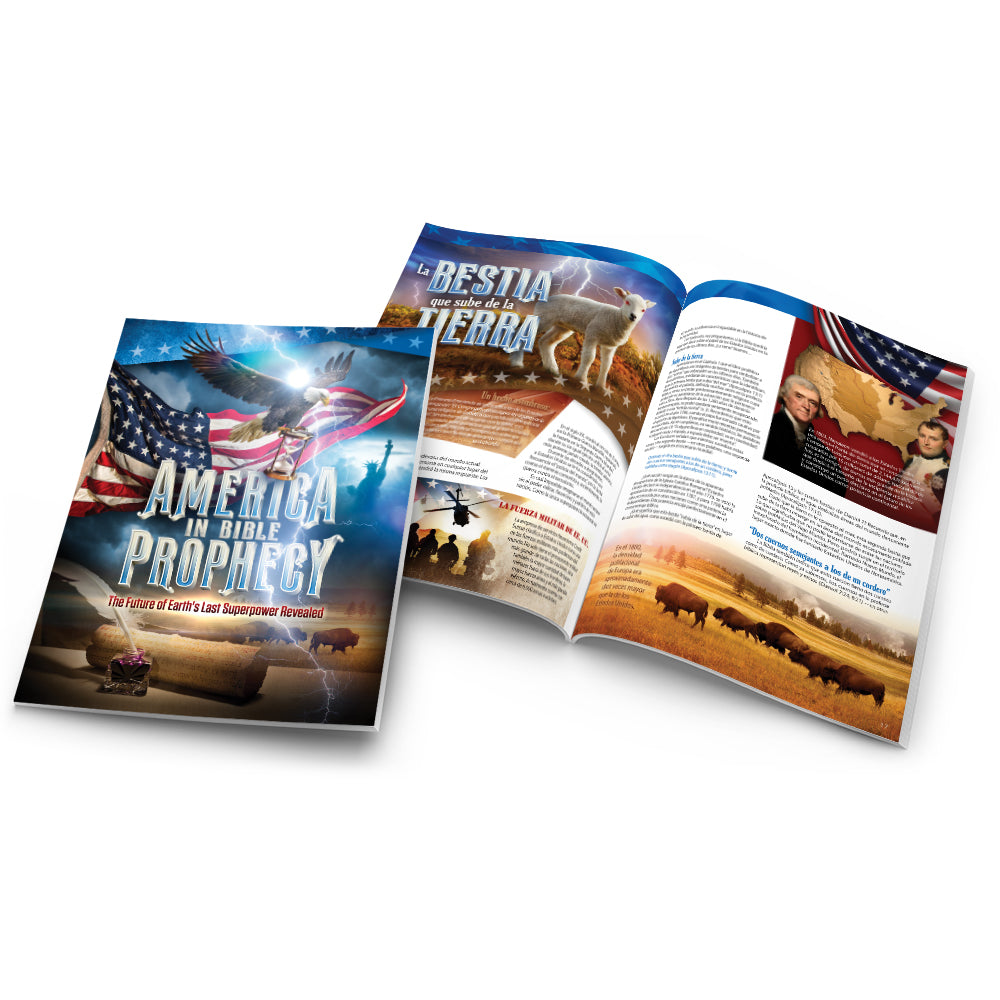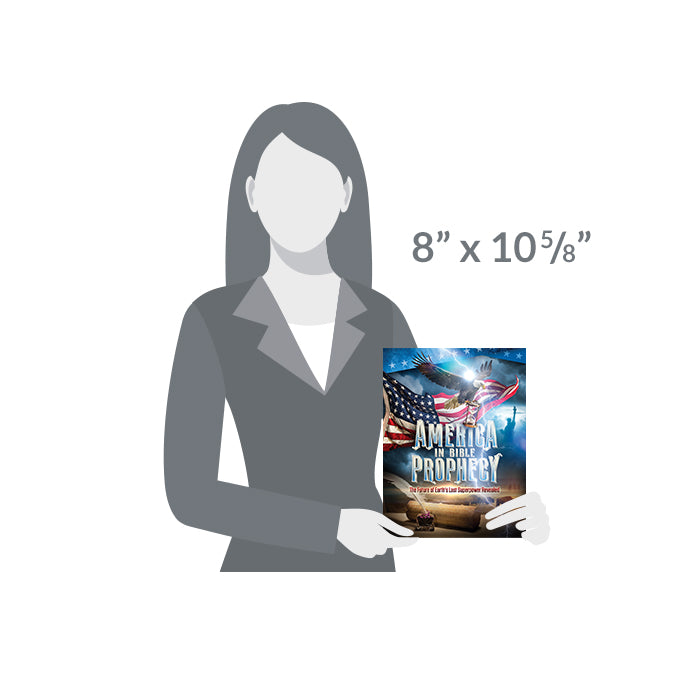 America En La Profecia Biblica (America in Bible Prophecy-Spanish) Magazine by Amazing Facts
In stock
Pickup available at 1
Usually ready in 2 hours
America En La Profecia Biblica (America in Bible Prophecy-Spanish) Magazine by Amazing Facts
1
Pickup available, usually ready in 2 hours
6615 Sierra College Boulevard
Granite Bay CA 95746
United States
+19164343880
Los eventos globales están llevando a la gente a las Escrituras.

¿Habla la Biblia acerca de los eventos que suceden en nuestro mundo? ¿Qué nos dice Apocalipsis sobre los jugadores clave en los eventos finales? ¿Es posible que Estados Unidos ya no sea una dulce tierra de libertad?

Esta revista de hermoso diseño proporciona una descripción clara y equilibrada de Apocalipsis 13 y 14 para ayudar a su comunidad a comprender lo que dice la Biblia sobre los superpoderes finales en la Tierra. Perfecto para el alcance de la iglesia, la distribución puerta a puerta y el envío masivo.

Recibo deducible de impuestos disponible para todos los envíos masivos *
¡Llega a toda tu ciudad ahora!

A través de grandes descuentos, puede llegar a toda su comunidad para Cristo con esta verdad bíblica del tiempo del fin sobre el superpoder final de la tierra.

¡Por tan solo $ 1 por revista + costos de envío por correo, puede enviar esta revista llena de verdad directamente a los hogares de su ciudad o vecindario!

* Mínimo 500 viviendas, el precio variará dependiendo de las direcciones en cada código postal.

Llame para obtener más información o envíe un correo electrónico a orders@amazingfacts.org.

800-538-7275 | www.AFBookstore.com
Global events are driving people to the Scriptures.
Does the Bible speak about events transpiring in our world? What does Revelation tell us about the key players in the final events? Is it possible that the United States will no longer be a sweet land of liberty?
This beautifully designed magazine provides a clear and balanced overview of Revelation 13 and 14 to help your community understand what the Bible says about the final superpowers on Earth. Perfect for church outreach, door to door distribution, and mass mailing.
Tax deductible receipt available for all mass-mailing*
Reach Your Entire City Now!
Through major discounts you can reach your whole community for Christ with this end-time Bible truth about earth's final superpower.
For as low as $1 per magazine + mailing costs, you can send this truth-filled magazine directly to the homes in your city or neighborhood!
*500 homes minimum, price will vary depending on addresses in each zip codes.
Call for more information or email orders@amazingfacts.org.
800-538-7275 | www.AFBookstore.com