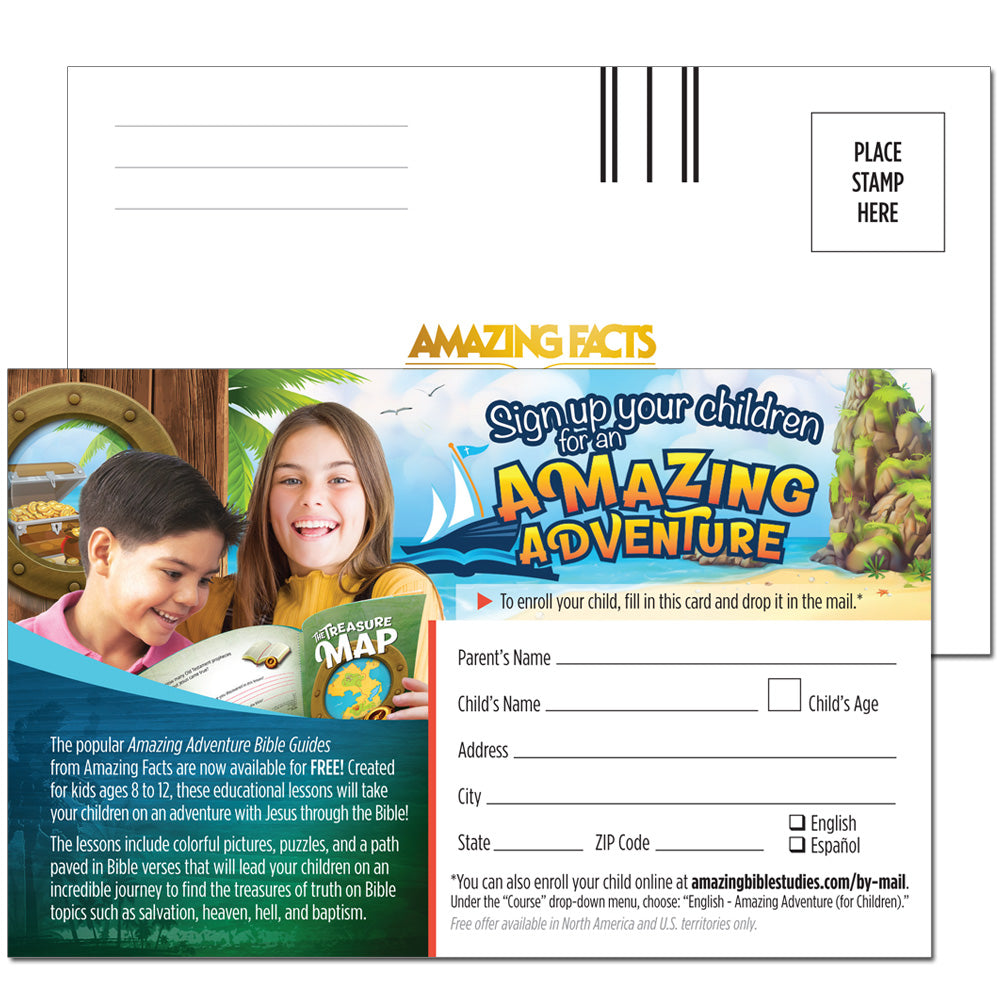 Amazing Adventure Enrollment Card Handout Version (50/pad) by Amazing Facts
Be ready to receive multiple requests for free Amazing Adventure Bible studies with these attractive invite cards from Amazing Facts. Carry them with you everywhere and simply peel one off to give away to interested seekers. 
This new handout version makes it easy for you to carry around everywhere you go!
Size: 5 x 3.5"
The cards are padded in a set of 50 --  all that your recipient needs to do is fill out their information on the front, place a stamp on the back side, and mail! 

You'll love this simple, professionally designed outreach tool to share with anyone you meet!

The Bible is as relevant as ever to your life and family. Let us prove it! our Amazing Adventure Bible Study Guides will help your children understand the Bible better than they ever have before ...