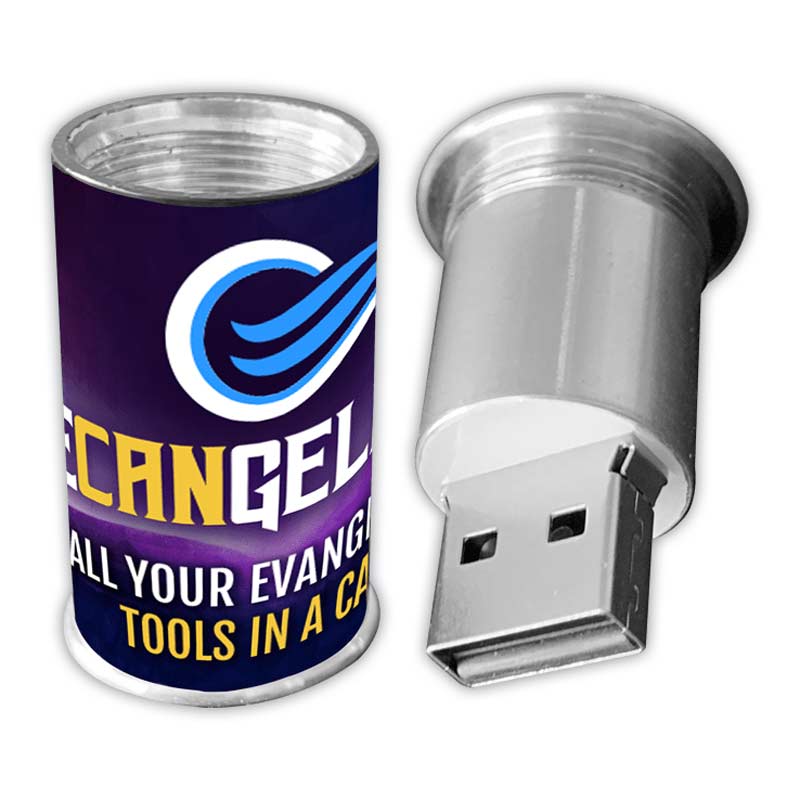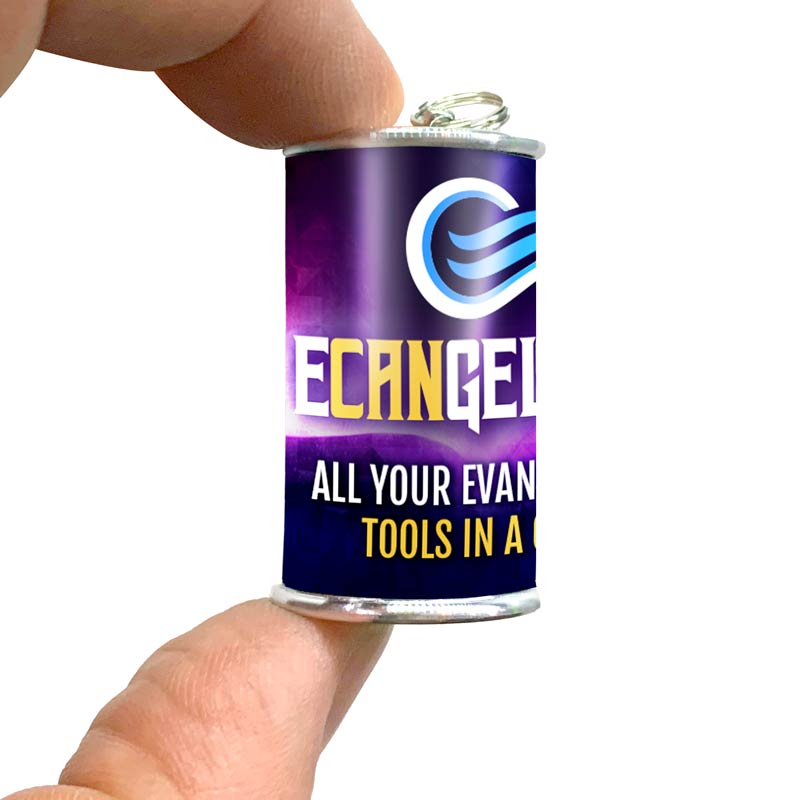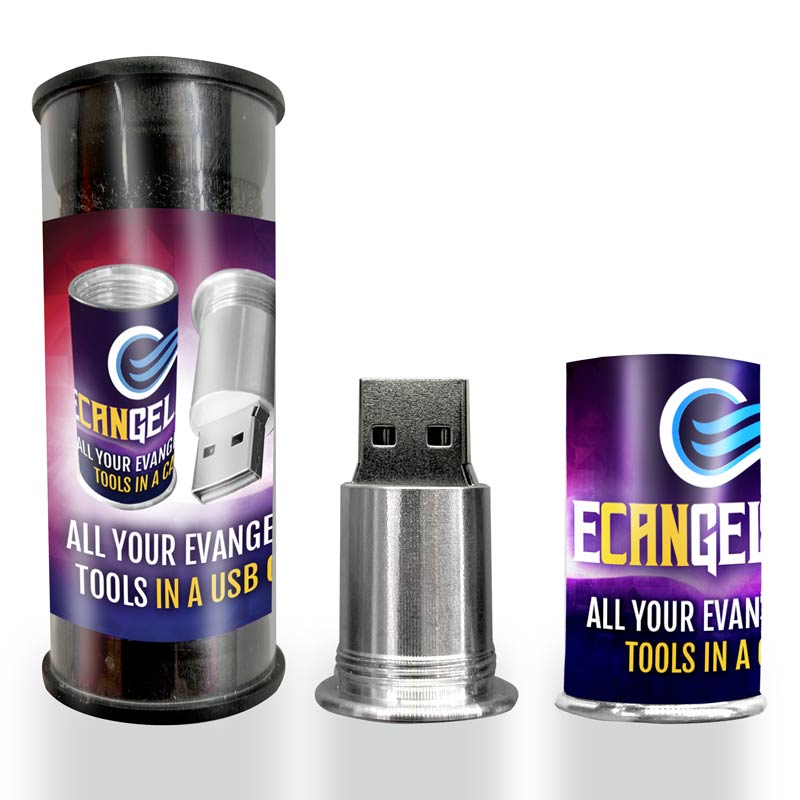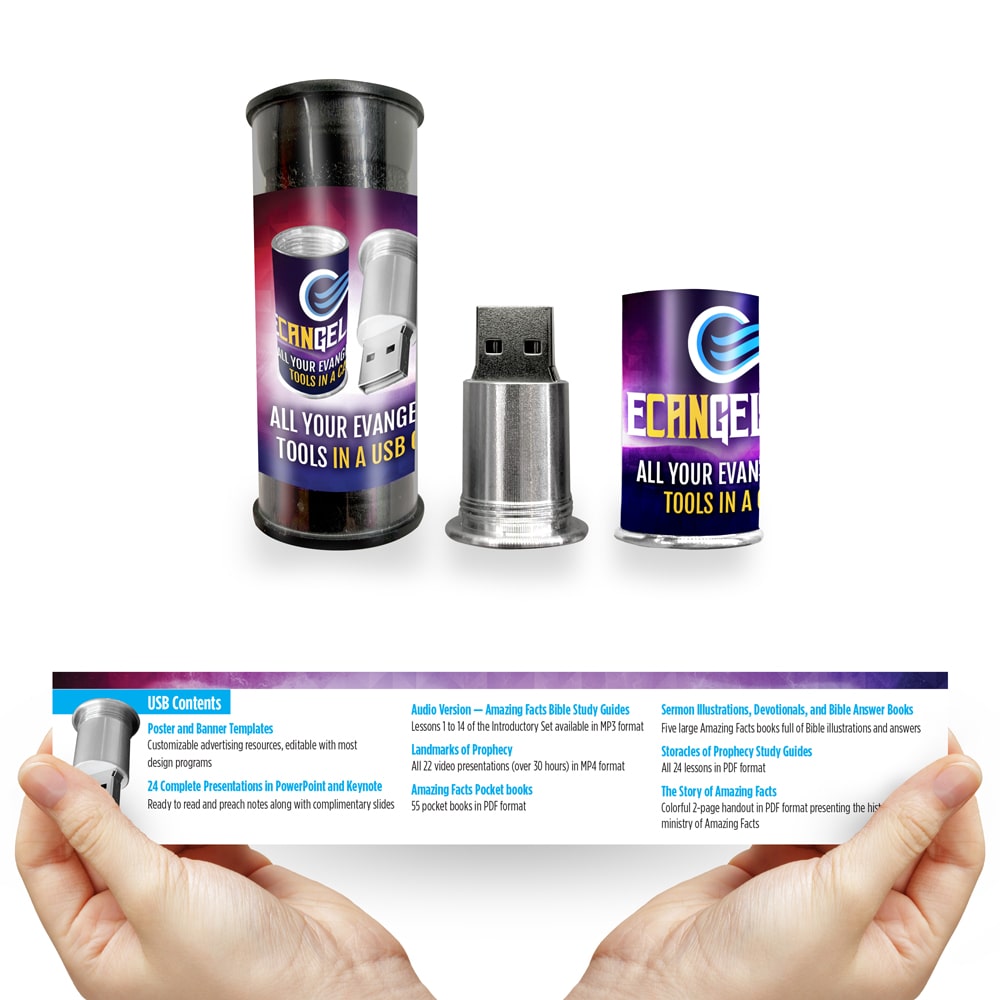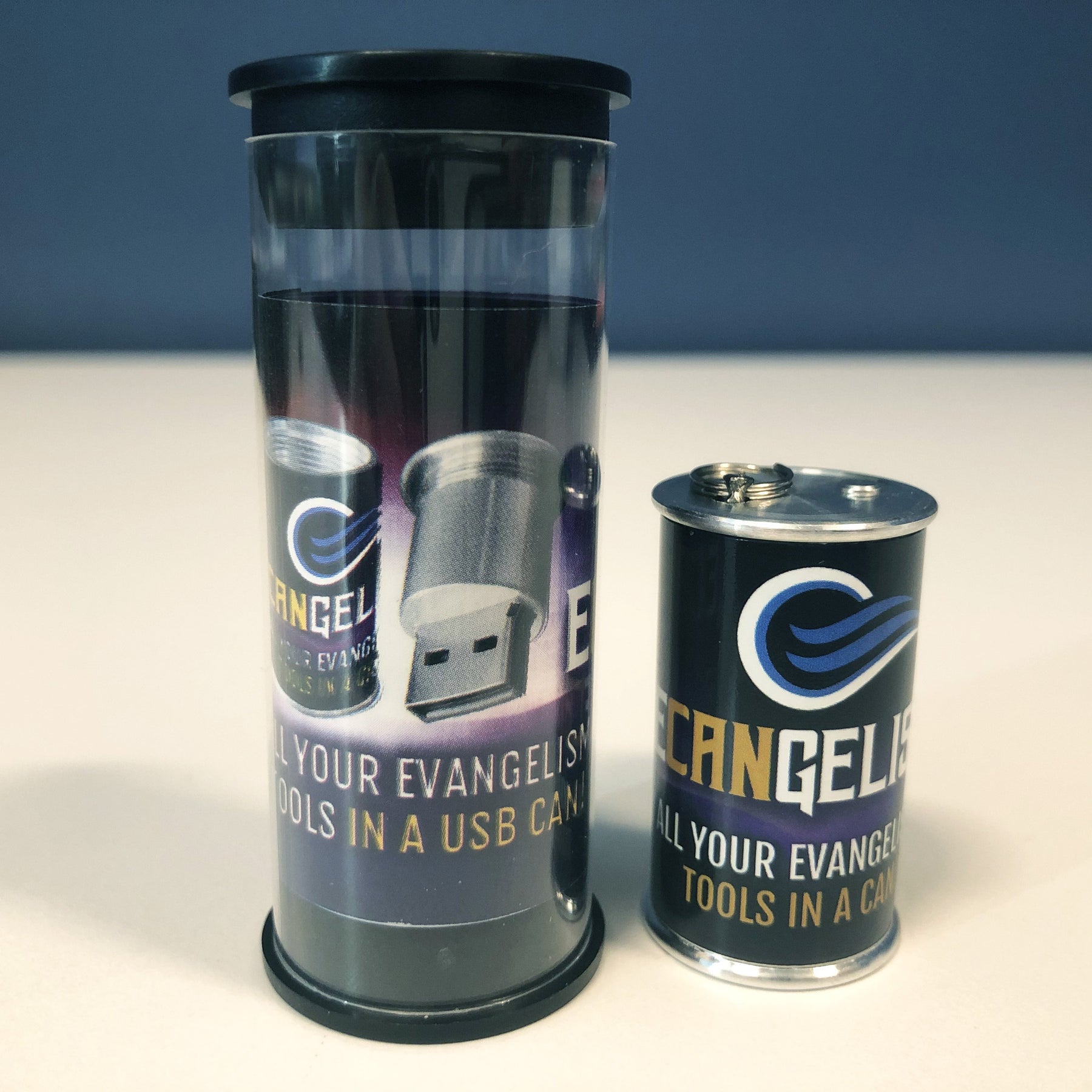 eCangelism, All Your Evangelism Needs on USB by Amazing Facts
In stock
Pickup available at 1
Usually ready in 2 hours
eCangelism, All Your Evangelism Needs on USB by Amazing Facts
1
Pickup available, usually ready in 2 hours
6615 Sierra College Boulevard
Granite Bay CA 95746
United States
+19164343880
Welcome to eCangelism!
This evangelism dynamo features 24 complete and customizable evangelistic prophecy presentations for sermons on an easy-to-carry USB drive, all ready to go for your next outreach campaign!
And with dozens more evangelistic resources at the click of a button -- from sharing books, audio lessons, to videos and more -- now YOU can present the full and everlasting gospel like a seasoned soul-winner.
The power-packed eCangelism USB will empower you to share Christ and the three angels' messages like never before!
USB Contents:
24 complete PowerPoint and Keynote evangelistic presentations—averaging more than 50 slides per program and  easily translated into different languages
21 Landmarks of Prophecy video sermons
55 Amazing Facts sharing books covering essential doctrines
24 Storacles of Prophecy Bible lessons
Poster and banner templates for advertising
Amazing Facts Bible Study Guides, lessons 1–14 audio edition
Loads of sermon illustrations, devotionals, and Bible answer books
The fascinating story of Amazing Facts
 Note: This product is non-refundable. We only offer replacement for defective devices.
Customer Reviews
Graham W.

Australia
02/28/2023
eCan evangelism
Great resources for evangelism - especially the PowerPoints.
Donna C.

United States
10/02/2021
Awesome!
I love all the great resources I have available on Ecangelism. I wish everyone had this! It recently used it to help with extra resources for a Bible study that I'm doing and the resource helped provide insight to help my Bible study friend.
Noel M.

United States
12/02/2020
Must Have!!!
My overall experience was great and was amazed at how everything was well organized. This is definitely worth having to learn and also to share with others.
Sanjin Z.

United States
11/01/2020
Ecangelism
Very small and portable. I love things like this that are great conversation starters while being useful tools as well.
Aaron P.

United States
07/02/2020
Awesome
It is awesome! Please tell the Spanish man in sales that I did get both of them that I ordered in the mail. The first one just took a long time to arrive. All is well. Praise God!
Keith L.

United States
06/10/2020
eCangelism
It is great I just signed up for the online Afcoe course.
Ron C.

United States
06/02/2020
eCangelism can
I bought one for me and one for our Pastor. He really appreciates it and so do I.I made mp3's of all the movies and am giving them to my Schizophrenic setp son. He does not have a computer or dvd player and they make him anxious. He is going the a SDA church in Montana this coming Sabbath. I was out of the church for 25 years and he never attended a church so this will be his something to pray about especially with his anxiety issues. I wrote a not to Pastor Bachelor bout the conversion but have not gotten a reply back so far that it is okay to use the mp3's I made.